Then Jacob woke from his sleep and said, 'Surely the LORD is in this place — and I did not know it!'"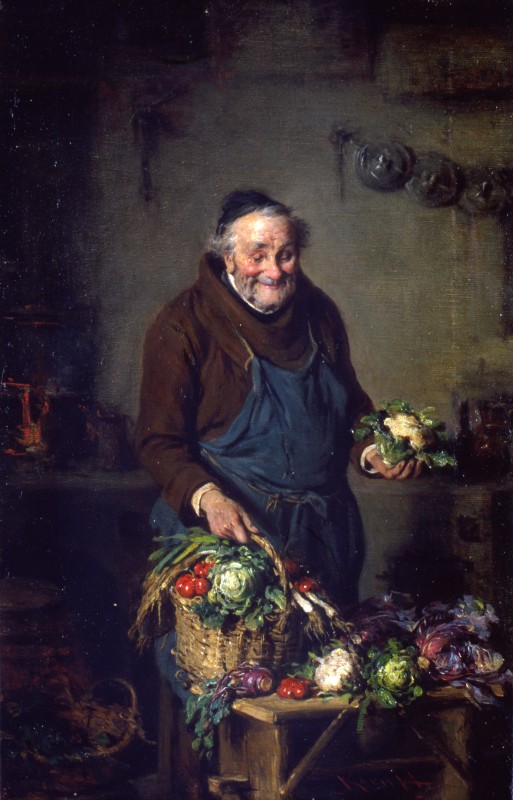 I spent much of last week reflecting with you on Genesis 28:16. After encountering God in a dream, Jacob woke up and said, "Surely the LORD is in this place—and I did not know it." I suggested that many of us might say the same thing about our workplaces, when we discover that God is present there.
I cannot think about the presence of God in the workplace without remembering the classic Christian book The Practice of the Presence of God. For over four centuries, this book has inspired Christians to experience the presence of God in all of life, especially in their places of work. Authorship of this book is attributed to Brother Lawrence, a monk who spent most of his life in a monastic community in France. His job in the monastery was to work in the kitchen. There, doing repetitive and ordinary work, work that he did not particularly like, Lawrence discovered how to be aware of and enjoy God's continual presence. After Lawrence's death in 1691, the director of his community, Father Joseph de Beaufort, collected notes of his conversations with Lawrence as well as fifteen letters Lawrence had written. This collection was published with the title The Practice of the Presence of God, a phrase Lawrence had often used.
If you have not read this little book, I encourage you to do so. Since it is in the public domain, you can find a copy online here. Or you can purchase a print or electronic version very inexpensively. If you have read this book, you may want to take another reading lap. I do not agree with everything in this book, as you might expect, but there is great wisdom as well as great inspiration here.
Today, and for the next couple of days, I'm going to share with you some excerpts from The Practice of the Presence of God. I believe these will help us to think creatively about how, like Jacob, we might discover and delight in God's surprising presence in our workplaces.
Consider, for example, this statement from the "Fourth Conversation" recorded by Father Joseph: "For me," [Lawrence] said, "The time of work does not differ from the time of prayer. Even in the noise and clutter of my kitchen—when several persons are at the same time calling for different things—I possess God in as great tranquility as if I were upon my knees at communion."
How do you respond to this statement? I'll share with you some of my own responses. At first, it feels almost inappropriately boastful, until I remember that Lawrence said this in a private conversation with his superior. I might also be inclined to doubt Lawrence's claim here, except for the fact that he was well known for exactly the kind of intimacy with God about which he speaks. My skepticism is, no doubt, a reflection of my own impoverished experience of God rather than Lawrence's exaggeration.
Once I get beyond my resistance to what Lawrence says here, I find myself both relating and not relating to his statement. Though I don't work in a kitchen, I regularly experience "the noise and clutter of my work life: emails, phone calls, travel arrangements, meetings, etc. etc." I get the chaos of which Lawrence speaks. But what I don't get, at least not very often, is the experience of "possessing God in as great tranquility [at work] as if I were upon my knees at communion." Here's where I need Lawrence to teach me as well as to inspire me. Here's where I need the Spirit of God to awaken my heart and open my eyes to God's gracious and trustworthy presence as I do my work.
QUESTIONS TO CONSIDER:
Have you ever read The Practice of the Presence of God? If so, how did it affect you? Why?
Are there ever times in your work life when you sense God's presence much in the way you might when celebrating communion?
How might you experience God in the midst of the "noise and clutter" of your workplace?
PRAYER:
Gracious God, thank you for the example of Brother Lawrence. Thank you for his discovery of your presence in his workplace. Thank you for Father Joseph, who recorded for us Lawrence's wisdom. Thank you for the invitation to experience you in every part of life, including our work. Through your Word, by your Spirit, and in the encouragement of your people, help us, like Brother Lawrence, to know you more deeply, more consistently, and more truly.
May I sense your presence today at work, Lord. May I offer my work to you this day and remain in communication with you all day.
Amen.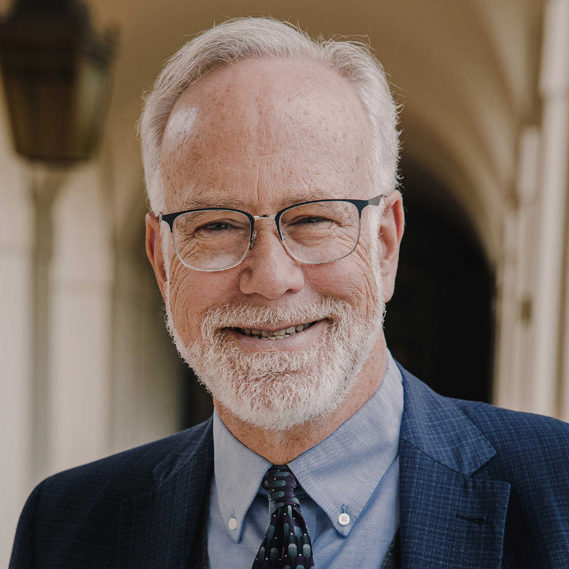 Dr. Mark D. Roberts is a Senior Strategist for Fuller's Max De Pree Center for Leadership, where he focuses on the spiritual development and thriving of leaders. He is the principal writer of the daily devotional, Life for Leaders, and the founder of the De Pree Center's Flourishing in the Third Third of Life Initiative. Previously, Mark was the Executive Director of the De Pree Center, the lead pastor of a church in Southern California, and the Senior Director of Laity Lodge in Texas. He has written eight books, dozens of articles, and over 2,500 devotions that help people discover the difference God makes in their daily life and leadership. With a Ph.D. in New Testament from Harvard, Mark teaches at Fuller Seminary, most recently in his D.Min. cohort on "Faith, Work, Economics, and Vocation." Mark is married to Linda, a marriage and family counselor, spiritual director, and executive coach. Their two grown children are educators on the high school and college level.