Then Jacob woke from his sleep and said, 'Surely the LORD is in this place — and I did not know it!'"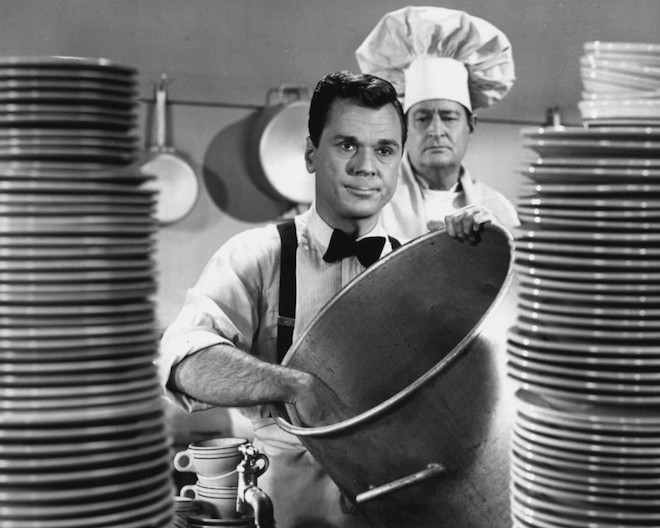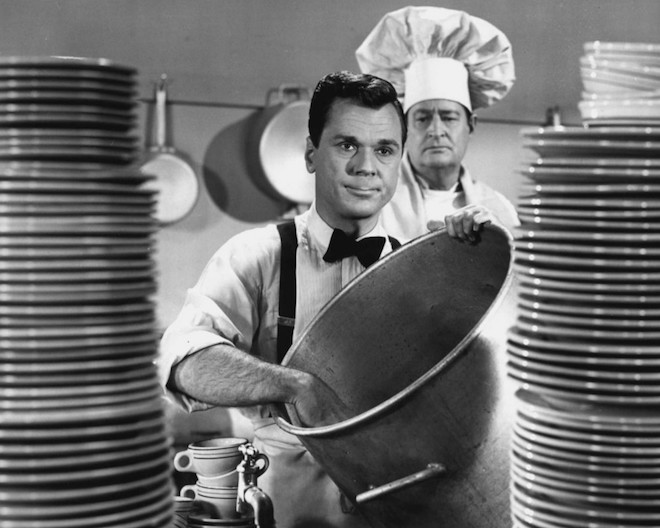 In yesterday's Life for Leaders devotion, I began to share with you some reflections based on the classic Christian book The Practice of the Presence of God by Brother Lawrence. This book will help us, I believe, to think about how we, like Jacob in Genesis 28:16, might recognize God's presence in our workplaces, even if we have been unaware of his presence in the past.
One of my favorite passages in The Practice of the Presence of God comes in the "Second Conversation" reported by Father Joseph de Beaufort. He was reporting on occasions when Lawrence had to do work that was difficult or unpleasant. In these times, Lawrence found encouragement in the fact that he was doing God's business. Father Joseph continues, "Things have worked similarly in his duties in the kitchen, to which he naturally has a great aversion. He simply has accustomed himself to do everything there for the love of God. And on all occasions he performs his work with prayer, asking for God's grace to do his work well. As a result, during the fifteen years that he has been employed there, Brother Lawrence has found everything to be easy."
Part of what I love about this passage is its straightforward admission that Lawrence had "a great aversion" to his job in the kitchen, something he did for decades, by the way. Lawrence is not portrayed in otherworldly terms here, as a super-Christian for whom faithfulness comes naturally. Rather, he is a genuine person, one who can hate his work, much as you or I might do upon occasion.
Yet, as Lawrence learned to "do everything there for the love of God," his experience of his work changed. Moreover, he depended on God for the "grace to do his work well." Thus, because his work was an expression of love for God, and because he relied on God's grace to do his work, "Brother Lawrence has found everything to be easy." This doesn't mean he loved everything he had to do. Nor does it mean he didn't have to work hard at times. Rather, his work was easy because it was an act of love for God, an act empowered by God's grace.
This quotation from The Practice of the Presence of God meant a great deal to me many years ago when I was the pastor of Irvine Presbyterian Church. The church and I were going through a rough patch together. I was receiving lots of criticism and feeling heavy discouragement about my work. I wouldn't say I felt a "great aversion" to it. But there were many days when I thought about resigning and walking away.
During that challenging time, I turned to Brother Lawrence for wisdom and encouragement. When I read the passage quoted above, I felt as if God was speaking to me. Not only did I think and pray about this passage, but also I printed it out, framed it, and placed it in my office at church. Each day, especially in difficult times, I would ask God for the grace to work well. I would confess my great need of his help. I would quite consciously offer my work to God as an act of love for him.
Did I find, like Lawrence, that everything became easy? No, that would be an exaggeration. But I did find comfort and encouragement as I sensed God's presence in new ways. Moreover, by offering my work to God as a gesture of love, I found freedom from needing to please everyone in the church, especially those who were critical of me.
If you love your work, you can still learn to love God through your work and depend consistently on his grace. If, like Lawrence, you're feeling aversion for your work, or, if like most of us, you are somewhere in between love and aversion, then Lawrence's example can help you experience God's presence in your work, even today.
QUESTIONS TO CONSIDER:
How are you feeling about your work these days? Love it? Hate it? Love and hate it? Not feeling much at all?
Have you talked to God recently about how you're doing at work?
What might help you do your work "for the love of God"?
Will you imitate Brother Lawrence today by asking God for the grace to work well?
PRAYER:
Gracious God, again we thank you for Brother Lawrence and for the chance to learn from him. Thank you, Lord, for being present in our work, whether we love it or hate it. Thank you for the chance to do our work out of love for you. Thank you for giving us the grace to work well.
Today, Lord, may we offer our work to you. May it be an expression of our love for you. And, in our work, may we consciously rely on you and your grace. Help us to work well, Lord, no matter what we're doing. May you be glorified in our work today.
Amen.
Image Credit: "Jackie Cooper The People's Choice 1955" by NBC Television via the Bureau of Industrial Service. In the 1950s and 1960s, networks, program sponsors and studios often used either advertising or publicity agencies to distribute publicity material. The bureau was a division of ad agency Young & Rubicam and was well-used by those in the industry. – eBay item, photo front, photo back. Licensed under Public Domain via Wikimedia Commons.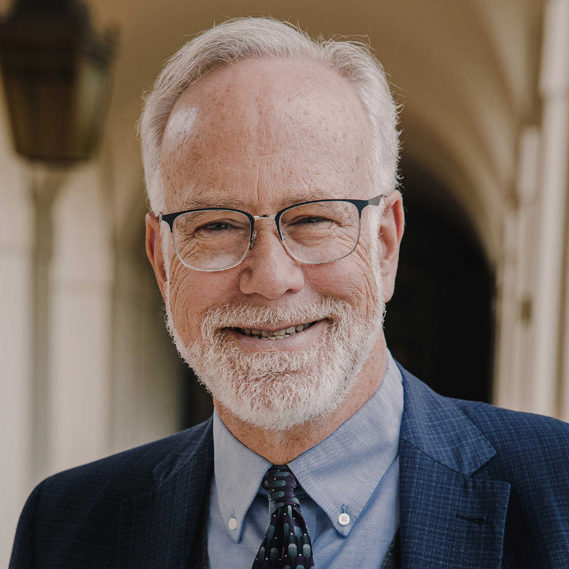 Dr. Mark D. Roberts is a Senior Strategist for Fuller's Max De Pree Center for Leadership, where he focuses on the spiritual development and thriving of leaders. He is the principal writer of the daily devotional, Life for Leaders, and the founder of the De Pree Center's Flourishing in the Third Third of Life Initiative. Previously, Mark was the Executive Director of the De Pree Center, the lead pastor of a church in Southern California, and the Senior Director of Laity Lodge in Texas. He has written eight books, dozens of articles, and over 2,500 devotions that help people discover the difference God makes in their daily life and leadership. With a Ph.D. in New Testament from Harvard, Mark teaches at Fuller Seminary, most recently in his D.Min. cohort on "Faith, Work, Economics, and Vocation." Mark is married to Linda, a marriage and family counselor, spiritual director, and executive coach. Their two grown children are educators on the high school and college level.