Pray continually.
What in the world does this text mean? Early in my Christian experience, I thought that the Apostle Paul intended me to retreat from the world to spend all my time focusing on my interior life of prayer. I remember trying to pray for hours on end in my bedroom. Not only did I run out of words and things to pray for, but I quickly ran out of attention and energy. After regularly dozing off, I remember waking up with the vague feeling that I had yet again disappointed God.
Thankfully, the apostolic command to "pray continually" isn't primarily about developing our devotional prayer life, even though that is important. It has much more to do with learning to pray our everyday life, particularly in the context of our work, where prayer may be the last thing on our minds. So, how do we learn to pray continually? In my experience, I found four practices helpful.
First, bracket your day with prayer. Before you begin your workday, take time to acknowledge God as the creator of the day that you are about to enter, and to offer the work you are about to do to God. We live in a world that practices the absence of God. Not that God is absent, of course. Still, much of the world is quite happy to act as though he is. So, begin your day with an acknowledgment of his presence and that your work is an offering to him. These are great countercultural reminders of who we are and what we are about. Similarly, at the end of your workday, take time to reflect on your day, to ask forgiveness for where you've fallen short, and to give thanks to God for his good gifts including the good work you were able to do in it.
Second, during the day, offer your work to God in the moment. When I'm writing a difficult memo, when I'm preparing for an important customer meeting, or when I'm about to give a needed word of encouragement to a staff member, I sometimes take a moment to offer what I am about to do to God. I often do this by simply lifting my hands (or my laptop on which I've just written that difficult memo). That physical act helps me pray my work before God, even as I ask that it serve God's glory and the good of the other person involved. The physical act of lifting my hands as an offering of my work to God is a powerful reminder to me that my work is a living act of worship.
Third, pray your "to do" list and "do" your prayer list. One of the consequences of living in a world divided into secular and sacred categories is that our "to do" list and our prayer list often have little to do with one another. One way to integrate our faith and our work is to start praying our "to do" list regularly. Part of my morning discipline is to pray through the activities of my day. It's a simple discipline, but it provides me a way to pray not only for my daily work, but for the people I will encounter. Similarly, if you have a list of items for which you are praying on a given day, look for opportunities to do something in response to the items on your prayer list. This is not trying to play God by taking over his work, but it is to acknowledge that God may choose to use you and your work to respond (at least in part) to your prayer request. Prayer and attentive obedience are meant to go hand in hand.
Finally, cultivate breadth and depth in praying your work by learning to pray the psalms regularly. For centuries, the psalms were how God's people learned to pray. In the heart of the Scriptures, we have a prayer book that teaches us how to give voice to the depth and breadth of our human experience, including in our work. I so appreciate the psalms' raw honesty. Frankly, it's difficult for me to bring the darkest places of my life and experience to God. But, in the psalms, to use Eugene Peterson's phrase, we find that "all of life is prayable." Eugene's Message translation of the psalms was my entry into daily praying the psalms starting two decades ago. If you don't pray the psalms regularly, I would encourage you to give it a try using the Message translation.
These are simple practices to cultivate prayerful work. The theologian Karl Barth was said to have remarked that we are all beginners with God. My experience certainly bears that out. All these disciplines —as simple as they are—require ongoing attention and energy. And, as Jesus said about something else, "Now that you know these things, you will be blessed if you do them" (John 13:17). May we each be blessed as we seek to faithfully respond to the Apostle Paul's command to "pray continually."
Something to Think About:
How have you tried to follow the instruction to pray continually? What have you found helpful? How have you tried to do this at work?
Which of the four listed practices resonates most with you?
Something to Do:
Try out one the four practices this coming week.
Prayer:
Lord Jesus Christ, we are grateful that you have invited us into the great priestly work of prayer. Even now, we know that you pray continually for us. Help us to learn to pray all of our life and work. Teach us to pray in every circumstance we encounter. We ask in your name, Amen.
This devotion was originally published on November 3, 2018.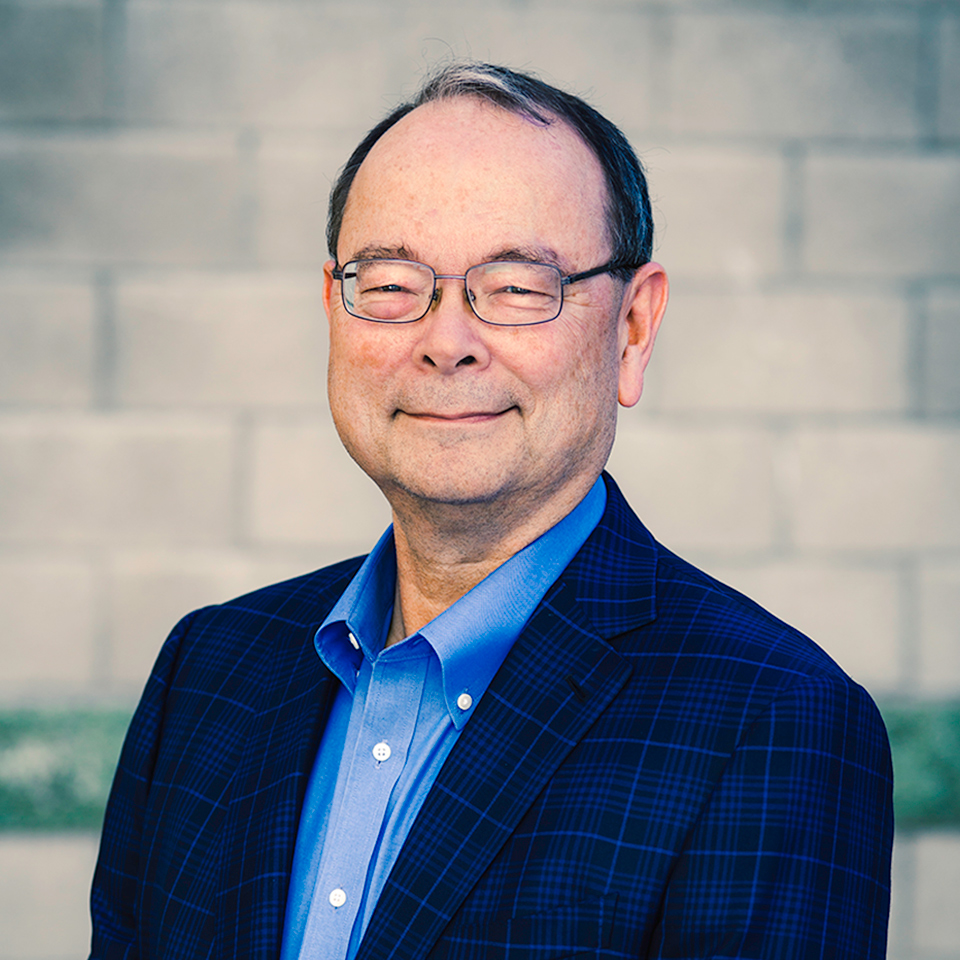 During his adult life, Uli Chi has lived and worked in the intersection between business, the academy and the church. He has had the privilege of serving as past Board Chair of Regent College in Vancouver, BC, as current Vice Chair of the Board of the Max De Pree Leadership Center at Fuller Seminary, and as current Chair of the Executive Committee of the Center for Integrity in Business at Seattle Pacific University. He has also been involved in all aspects of local church leadership, including as a member of the adult ministries team's teaching faculty at John Knox Presbyterian Church in Seattle.
Click here to view Uli's profile.