O Lord, how many are my foes!
Many are rising against me;
many are saying to me,
"There is no help for you in God."
I've always been a bit suspicious of those who paint too rosy a picture of the life of faith. Early in my Christian journey one of the popular evangelical sayings was that God has a "wonderful plan for your life." Turns out, "wonderful" must have meant something entirely different than what I thought the word meant!
The prologue of Psalm 3 sets the stage for the psalm: "A psalm of David, when he fled from his son Absalom." David is, quite literally, in the fight and flight of his life. His handsome and charismatic son Absalom had completed a successful political campaign to oust David as king and to install himself as his father's replacement. Unfortunately for David, that didn't mean "retirement" with time to write his memoirs. David had to be dealt with – in other words, eliminated. Political intrigue in leadership, corporate and otherwise, is nothing new.
In these extraordinary and difficult circumstances, David prays.
Learning to develop an integrated life of prayer and work – Ora et Labora – often begins in this way. Desperation turns us Godward. What we've learned about God in moments of quiet reflection become "flesh and blood" as we risk both "flesh and blood" in our work. This psalm reminds us that prayer is not merely a private spiritual discipline but an integral part of our public life and work.
This psalm also reminds us that prayer in life and work is complicated. David is not merely an innocent victim in his present circumstances. It is interesting that David quotes people around him as saying, "There is no help for him (David) in God." David had this coming, people must have been saying. That's not surprising, given the backstory of David's adultery with Bathsheba and the murder of her husband. David's own leadership failure and sin contributed to the circumstance in which he found himself. So we often find ourselves in difficult circumstances which we helped shape. That realization makes my heart sink and my head drop. But, the psalm provides hope. God is always present and ready to pick us up to reengage our life and work. In the words of David, God "lifts up my head."
Finally, this psalm reminds us that prayer is not an escape. Despite Marx's description of religion as an opiate, the Christian faith, rightly understood, is the very opposite of anesthesia. It calls us into personal engagement with the world in which we live and work; it demands a willingness to take on the suffering that we encounter. Prayer is integral to our work precisely because we need to deal with the world as it really is. Prayer is not something for nice, religious people to do as they retreat from real life. Prayer is not something that is out of touch with and irrelevant to work in the real world. Instead, as this psalm emphasizes, it is a battle-hardened discipline that equips us to engage the messy and difficult world of work with genuine hope, faith, and love.
David teaches us how to pray by giving us words to pray. We need help developing a sustained, integrated life of prayer and work. The Book of Psalms is our foundational text for learning to pray in just such a way. I've been working at learning to pray the Psalms, regularly and repeatedly, over much of my life. More than any other spiritual discipline, it has shaped in me an integrated life of prayer and work – Ora et Labora.
Something to Think About:
Have you ever prayed the psalms? How has the experience of praying words from the Psalms shaped your prayer life?
What steps are you taking to more fully integrate your life of prayer and work?
Prayer:
Thank you, Lord, for David. Thank you for his willingness to bring his whole life before you in prayer. Thank you for his honesty with you and with us. Thank you for teaching us, millennia later, to pray through his prayers.
Help us to bring our work into our prayer and to bring our prayer into our work. Break down the dividing wall in our lives between our spiritual life and our physical work.
Help us to see the world as it really is and to meet it with faith, hope, and love.
We ask in Jesus' name. Amen.
This post originally published on December 5, 2015.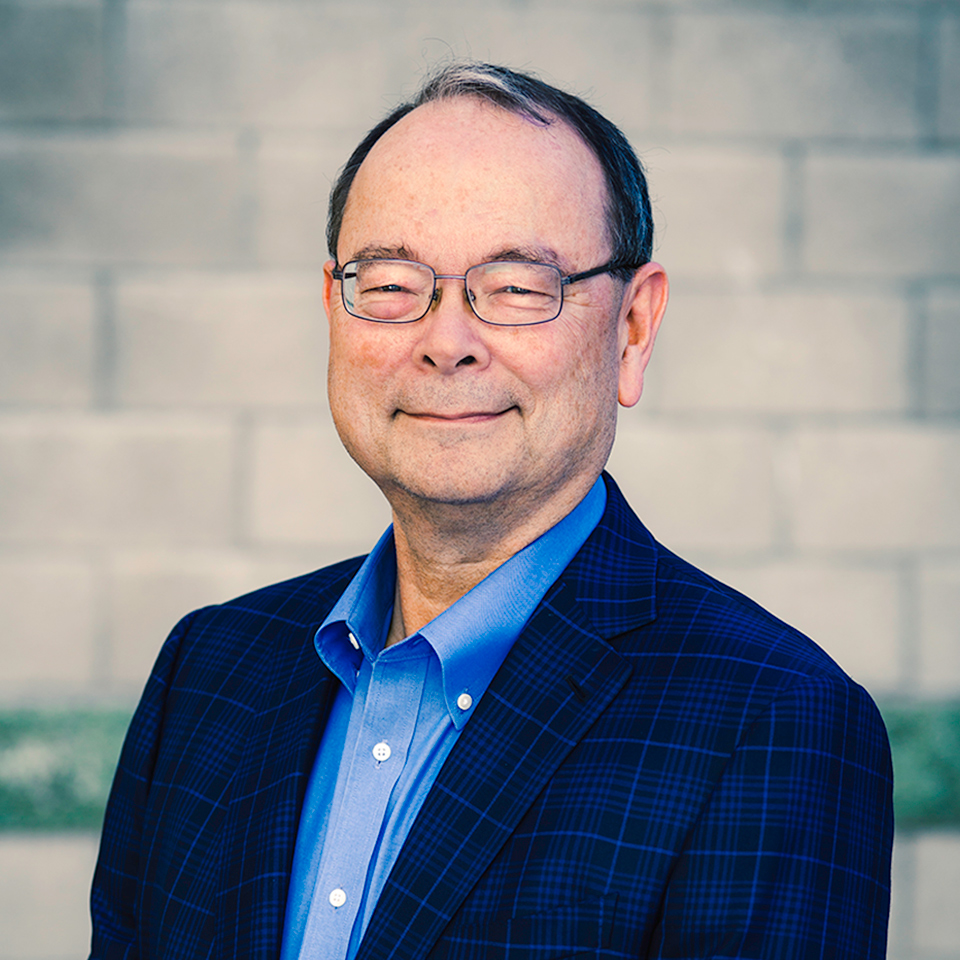 During his adult life, Uli Chi has lived and worked in the intersection between business, the academy and the church. He has had the privilege of serving as past Board Chair of Regent College in Vancouver, BC, as current Vice Chair of the Board of the Max De Pree Leadership Center at Fuller Seminary, and as current Chair of the Executive Committee of the Center for Integrity in Business at Seattle Pacific University. He has also been involved in all aspects of local church leadership, including as a member of the adult ministries team's teaching faculty at John Knox Presbyterian Church in Seattle.
Click here to view Uli's profile.