On that day it shall be said to Jerusalem:
"Do not fear, O Zion;
do not let your hands grow weak.
The Lord, your God, is in your midst,
a warrior who gives victory;
he will rejoice over you with gladness;
he will renew you in his love;
he will exult over you with loud singing."
Focus
On that day God's presence did not reach out to utterly destroy Israel but instead he gave them four gracious gifts. He came with victory, gladness, covenant love, and singing.
Devotion
I felt as though a day passed in those few moments of me trying to determine which one of these identical twins was my mother and which one was my sister. I felt the tears starting to well up in my eyes as I gazed at them both with uncertainty.
Israel and the nations must have been full of uncertainty due to their actions. They knew their history and how consistent God had been with dealing with the frailty of humanity and his chosen people. Their inability to be corrected, their only seeing the wrong of others, and their refusal to draw near God was disheartening (Zephaniah 3:1-3). But the consequence of this path turned from destruction to gracious presence. Because of the Lord's mercy we are not consumed (Lamentations 3:22-23).
My mother must have seen the despair and uncertainty in my eyes. She reached out and grabbed me and wrapped her hands around me, smiling and laughing and assuring me saying, "It's me. You're fine."
On that day God's presence did not reach out to utterly destroy Israel but instead he gave them four gracious gifts, all of them a fore to what we are reminded of through the Gospel lens. First, a victory: he will lead the defeated in a triumphal procession (2 Corinthians 2:14). Next there is paradoxical joy and the reminder that God sees the whole of the story and not just the current chapter (Matthew 7:3). Third, he tells them he loved them first with covenant love; the only way we learn to love (1 John 4:19). And lastly, because our God is not an abstract lifeless and heartless force, he sings. He imparts joy and delights in us so much so that his singing will cause us to sing (Revelation 19:1).
Reflect
What was the last thing God did that caused you to sing?
Act
In your capacity to lead (that is, to have influence) pause and meditate on the verses. If God is present, what is he doing with your work and systems, the people, and you? Write down where you see the potential for victory, for joy, love and singing. Talk to God about each. Thank him for what is present. Petition him for what is needed.
Pray
Lord, we are reminded of your presence daily. Teach us to meditate on your presence through the reading of your word until we learn to see things the way you see them. Thank you for renewed strength and victory and joy and singing each day. Amen.
Find all Life for Leaders devotions here. Explore what the Bible has to say about work at the unique website of our partners, the Theology of Work Project. Commentary on today's Life for Leaders theme can be found here: Babylon and the New Jerusalem: A Tale of Two Cities (Revelation 17-22)

---
Subscribe to Life for Leaders
Sign up to receive a Life for Leaders devotional each day in your inbox. It's free to subscribe and you can unsubscribe at any time.
---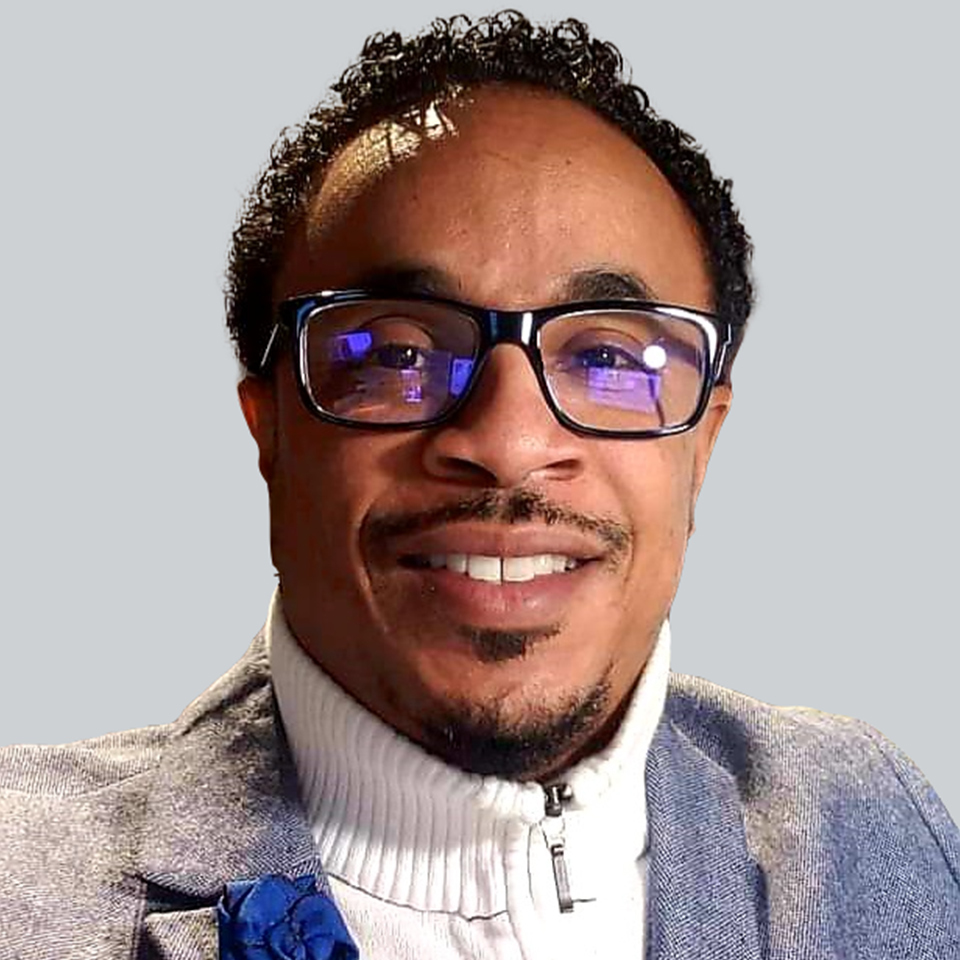 DeLano J. Sheffield is the Business Resource Specialist for Goodwill of MoKan where he connects to people on the fringes, training them to reach their full potential through learning and the power of work; he also is on the frontlines of the advances of the fourth industrial revolution and coaches leaders on diversity, inclusion, and accessibility. He began his career as an architectural engineer then went on to attend seminary. In every part of his life he finds ways to infuse theology into vocation, and strengthen practical connections of faith and daily activity. DeLano lives in Kansas City, Missouri.