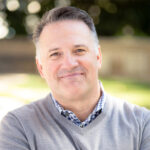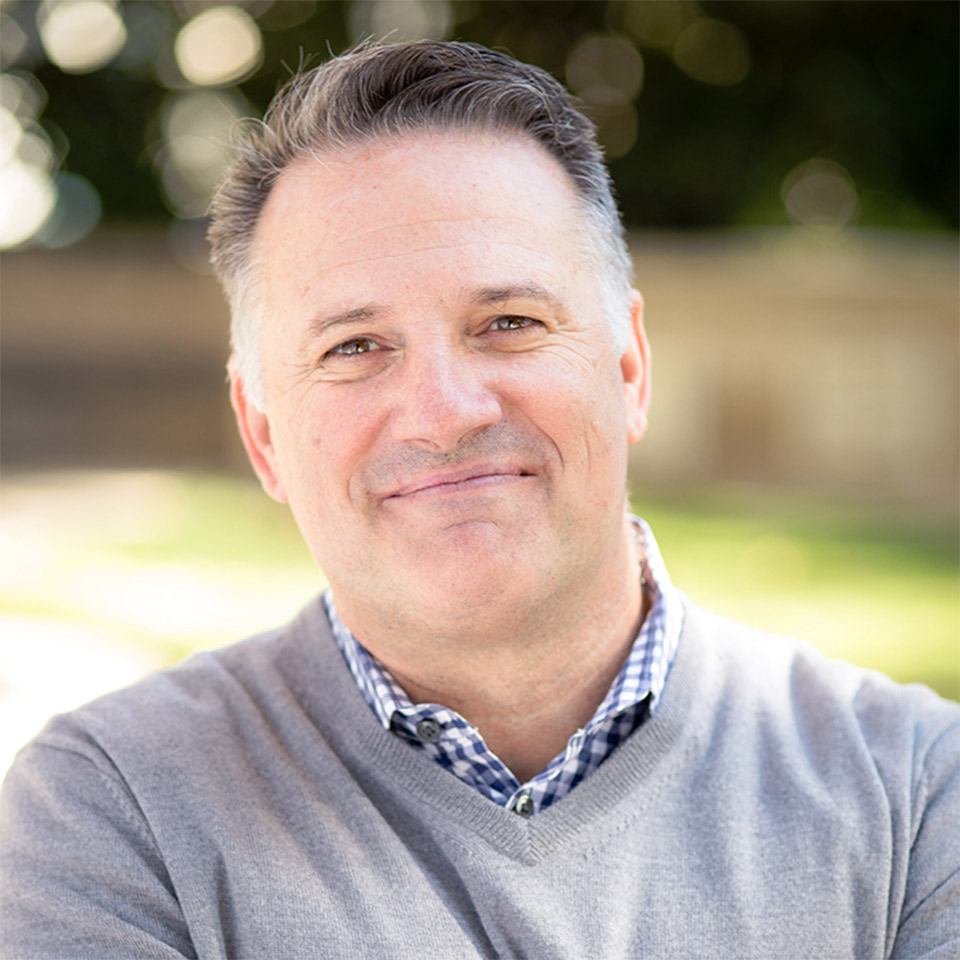 Senior Fellow
De Pree Center
Associate Professor of Leadership Formation
Fuller Theological Seminary
Biography
Tod Bolsinger joined Fuller Seminary in 2014 as vice president for vocation and formation and he now serves as Senior Fellow at the De Pree Center and Associate Professor of Leadership Formation. Ordained in the Presbyterian Church (USA) in 1993, Dr. Bolsinger served as senior pastor of San Clemente Presbyterian Church from 1997 to 2014. Prior to that he was associate pastor of discipleship and spiritual formation at First Presbyterian Church of Hollywood.
Holding both a PhD in Theology and Master of Divinity from Fuller, Bolsinger taught graduate-level classes in theology for 14 years at Fuller's regional campus in Orange County prior to joining the seminary's regular faculty. He has extensive experience in church and nonprofit consulting and executive coaching, and writes on church and leadership formation. His faculty role at Fuller includes teaching the Practices of Vocational Formation class and a cohort in Leading Change for DMin students.
Bolsinger has authored four books, the Christianity Today Award of Merit winner, It Takes a Church to Raise a Christian: How the Community of God Transforms Lives (Brazos, 2004), Show Time: Living Down Hypocrisy by Living Out the Faith (Baker, 2005), the Outreach Magazine Resource of the Year in Pastoral Leadership, Canoeing the Mountains: Christian Leadership in Uncharted Territory (IVP Books, 2015) and his newest, Tempered Resilience: How Leaders Are Formed in the Crucible of Change (IVP Books, 2020). Bolsinger has also written a chapter about building community in a virtual world in the book The New Media Frontier: Blogging, Vlogging, and Podcasting for Christ (Crossway, 2008) and contributes essays and articles to journals in the areas of leadership, spiritual formation, leadership formation, and innovation.
Explore Tod's Resources
Church Leadership Institute
Resources by Tod Bolsinger (principal creator) and others
Forming Church Leaders to lead faithful change in a rapidly changing and disruptive world.
Church Leadership Resources
Resources from the Church Leadership Institute
Explore what it means to be adaptive leaders who can go into uncharted territory when everybody has been thrust into it at the same time.
Church Leadership Institute Journal
Journal Articles by Tod Bolsinger (principal creator) and others
This journal contains a variety of articles on cultivating adaptive change in churches and leaders.
Tod's External Resources
Leadership for a Time of Pandemic
An EBook by Tod Bolsinger.
This e-book is an ideal resource for Christian leaders to provide resilient leadership in a time of heightened anxiety with no clear understanding of what the future may look like.
Adaptive Church Leadership Cohorts
A team training Resource by Tod Bolsinger.
An 18-month training experience for church leaders who want to apply the principles of adaptive leadership in their congregations.
Guiding Your Church Through the Pandemic
An online course by Tod Bolsinger hosted on FULLER Formation.
"What do you do when you can't bring people together to worship, learn, and care for each other?"
Leadership in a Changing World
An Online Course by Tod Bolsinger.
This resource, hosted on FULLER Formation, covers key points in Tod Bolsinger's book about adaptive leadership.
Canoeing the Mountains: Christian Leadership in Uncharted Territory
A Book by Tod Bolsinger.
Tod Bolsinger offers illuminating insights and practical tools to help you reimagine what effective leadership looks like in our rapidly changing world.