Originally published at Made to Flourish.
These three phrases — reconciliation, economic wisdom, and the church — belong together. Why? Let's begin with a definition of reconciliation. Brenda Salter McNeil's book, Roadmap to Reconciliation: Moving Communities into Unity, Wholeness and Justice, helps us.
McNeil, featured as one of the 50 most influential women to watch by Christianity Today in 2012, and associate professor of reconciliation studies in the School of Theology at Seattle Pacific University, defines reconciliation as "…an ongoing spiritual process involving forgiveness, repentance and justice that restores broken relationships and systems [institutions] to reflect God's original intention for all creation to flourish."
All churches should resonate with this robust definition as God's bride is one of three institutions God has ordained for the sake of human flourishing (the other two being the human family and civil government). Active engagement in the messy and mysterious work of reconciliation is one of the tributaries that places us on the pathway to human flourishing for all.
Click here to continue reading.
---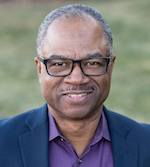 Luke Bobo serves as director of curriculum and resources for Made to Flourish, and brings leadership to creating and curating resources and curriculum for MTF pastors.
Luke brings a rich blend of experience to MTF, having worked for 15 years in the marketplace as an engineer before pursuing an M.Div. and Ph.D., and eventually serving as the executive director of the Francis Schaeffer Institute at Covenant Seminary.
Luke recently spent time as a professor of religious studies at Lindenwood University, and wrote curriculum for a workplace ministry. Luke is a visiting instructor of contemporary culture at Covenant Seminary. He is also the author of Living Salty and Light Filled Lives in the Workplace, and A Layperson's Guide to Biblical Interpretation: A Means to Know the Personal God. You can follow him on Twitter.