From the time that [Potiphar] made [Joseph] overseer in his house and over all that he had, the LORD blessed the Egyptian's house for Joseph's sake; the blessing of the LORD was on all that he had, in house and field. So he left all that he had in Joseph's charge; and, with him there, he had no concern for anything but the food that he ate.
So far in this week's devotions, we have looked closely at the first part of Genesis 39, a passage that describes Joseph's work as a slave of Potiphar. Because the Lord blessed Joseph's efforts, he became "a successful man," even as a slave (39:2).
When Potiphar saw how the Lord "caused all that Joseph did to prosper," the Egyptian official promoted Joseph, making him "overseer of his house" (39:4). Joseph was given authority "over all that [Potiphar] had," which led to further prosperity for Potiphar (39:5). With Joseph in charge, Potiphar "had no concern for anything but the food that he ate" (39:6). He didn't have to worry about his staff, the upkeep of his property, his personal business affairs, or anything at home because Joseph took care of it all with excellence.
In this short story, Joseph exemplifies what we might call trustworthy stewardship or faithful management. He cared for and used well that which belonged to another. His success in this endeavor led to his professional advancement (though we mustn't forget that Joseph was still a slave). He was so responsible in his management of Potiphar's property that Potiphar didn't have to give it a second thought.
I know quite a few readers of Life for Leaders who own their own businesses. But the majority of people in the Life for Leaders community are in positions similar to that of Joseph. We're not slaves. But we are stewards of that which belongs to others, whether the owner of our company, the stockholders, or the institution that employs us. In my case, for example, I have been entrusted with the Max De Pree Center for Leadership, which belongs to Fuller Seminary. My goal is to manage well that which has been given to me—not primarily for my own good, but for the good of the center, the seminary, and, ultimately, the Kingdom of God.
Even if you own your own business or are self-employed, you are still a steward. You have been given gifts, opportunities, and possessions from God so that you might use them well for God's purposes. You have been created in God's image so that you might be fruitful and multiply, filling, governing, tilling, and keeping the earth. You have been created anew in Christ so that you might do the good works God has prepared for you. Your success, like that of Joseph, is a matter of stewarding well all that God has entrusted to you.
Something to Think About:
Have you ever had someone working for you who was so trustworthy that, like Potiphar, you didn't even have to think about the work that person was doing? How did it feel to have such a steward working for you?
Are you this kind of steward in your work life? What helps you to be a faithful steward of what has been entrusted to you in your work?
How might the notion of faithful stewardship influence your work? How might it shape your understanding of success?
Prayer:
Gracious God, thank you for entrusting us with your world. Admittedly, we haven't always been faithful stewards. Forgive us for all the ways we have failed to make this world fruitful or to care for it well.
Help us, we pray, to take care of and use this world wisely, in ways guided by you. Help us to manage well the people you have entrusted to us, so they might flourish in their work and in all of life. Teach us to see our whole lives as an opportunity to receive gratefully and to steward faithfully your manifold gifts. In all things, may we live for the praise of your glory. Amen.
This post was originally published on January 20, 2016.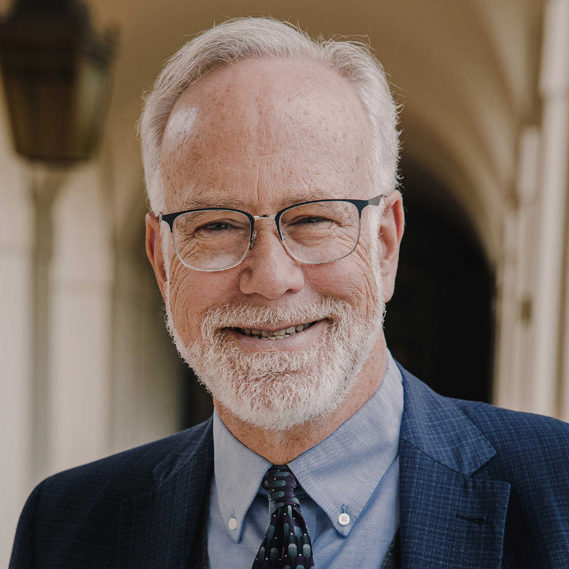 Dr. Mark D. Roberts is a Senior Strategist for Fuller's Max De Pree Center for Leadership, where he focuses on the spiritual development and thriving of leaders. He is the principal writer of the daily devotional, Life for Leaders, and the founder of the De Pree Center's Flourishing in the Third Third of Life Initiative. Previously, Mark was the Executive Director of the De Pree Center, the lead pastor of a church in Southern California, and the Senior Director of Laity Lodge in Texas. He has written eight books, dozens of articles, and over 2,500 devotions that help people discover the difference God makes in their daily life and leadership. With a Ph.D. in New Testament from Harvard, Mark teaches at Fuller Seminary, most recently in his D.Min. cohort on "Faith, Work, Economics, and Vocation." Mark is married to Linda, a marriage and family counselor, spiritual director, and executive coach. Their two grown children are educators on the high school and college level.