A Note from Mark
Dear Life for Leaders Reader,
The De Pree Center has begun a study of people 55 years of age and older, seeking to understand more about their faith, life, and church experience. The survey we're doing and the results we'll publish will foster a greater understanding of the experiences of third third folk. Our findings will also provide churches and other organizations with crucial information to help them serve older adults well. I'm really looking forward to all we'll learn from this study.
If you're 55 or older, it would be helpful if you would take 12-15 minutes to complete this online survey. It is completely anonymous. You can click here to begin.
Feel free to forward the survey link to a friend or relative. If you'd like to promote the survey to your church, network, or organization, please reply to this email for a promotion kit.
Thanks very much for your help with this study!
Grace and Peace,
Mark
Observe the sabbath day and keep it holy, as the LORD your God commanded you. Six days you shall labor and do all your work. But the seventh day is a sabbath to the LORD your God; you shall not do any work—you, or your son or your daughter, or your male or female slave, or your ox or your donkey, or any of your livestock, or the resident alien in your towns, so that your male and female slave may rest as well as you. Remember that you were a slave in the land of Egypt, and the LORD your God brought you out from there with a mighty hand and an outstretched arm; therefore the LORD your God commanded you to keep the sabbath day.
Focus
In Deuteronomy 5 we come upon a significant connection between sabbath and slavery. Through Moses, God makes it clear that the sabbath is to be for all people, including slaves. It is not just a privilege for the elite and the powerful. Moreover, God's people are to keep the sabbath in remembrance of how God saved them from slavery in Egypt. For us, remembering how God has saved us from sin and death motivates us to receive God's gift of sabbath and to make sure those who work for us are free to rest as well.
Series: Unwrapping God's Gift of Rest
Devotion
The Ten Commandments first appear in Scripture in Exodus 20, when the people of Israel are gathered in front of Mt. Sinai. Moses reports to them the law God had given to him on the mountain. The Ten Commandments appear once again in the Bible in Deuteronomy 5, when the Israelites are gathered in the wilderness across from the Promised Land. The basic structure and content of the Decalogue in Deuteronomy 5 is the same as in Exodus 20. But there are occasional differences of language and emphasis.
One of these differences appears in the commandment to observe the sabbath (Deuteronomy 5:12-15). If you were to take that passage and lay it alongside Exodus 20:8-11, you'd be struck by the way slavery is featured in Deuteronomy. In both passages, God instructs the people of God to observe the sabbath by not doing any work. This instruction pertains, not just to people of privilege, but to all people, including "your male or female slave" (Exodus 20:10; Deuteronomy 5:14). That's the only connection Exodus makes between sabbath and slavery. Deuteronomy, however, has much more to say about this connection.
For one thing, after listing those who must not do any work, including "your male or female slave," Deuteronomy adds, "so that your male and female slave may rest as well as you" (Deuteronomy 5:14). That Moses would make this point so bluntly makes me wonder whether, in the years after the Mt. Sinai revelation, many Jews had denied the blessing of rest to their slaves. The updated version of the Decalogue specifically rules out this practice.
The next verse is even more striking in linking the sabbath and slavery. As you may recall, in Exodus 20, the reason for sabbath-keeping is God's choice to rest on the seventh day of creation. Deuteronomy offers another reason to keep the sabbath: "Remember that you were a slave in the land of Egypt, and the LORD your God brought you out from there with a mighty hand and an outstretched arm; therefore the LORD your God commanded you to keep the sabbath day" (Deuteronomy 5:15). Sabbath-keeping was a way to commemorate God's saving of the people from slavery in Egypt. The fact that the Israelites could rest for one whole day reminded them that they were no longer slaves who were expected to work around the clock every day. Each and every person in Jewish society, including slaves and non-Jewish immigrants, was permitted and obligated to rest on the seventh day. Those in authority over other people were required to allow these people to rest. In this way, the sabbath law was a reflection of God's consistent commitment to justice, especially for those who lacked earthly power.
In closing, I'd like to make three brief points. First, the connection between the sabbath and God's act of freeing the Israelites from slavery points to the fact that the sabbath is a gift from God, not some heavy burden laid upon God's people. God delivered them from the heavy burden of slavery, replacing it with the "light yoke" of sabbath rest. The sabbath is one of God's gracious gifts to the people of God.
Second, the fact that the sabbath law guarantees rest for slaves encourages those of us with authority over others in the workplace to be committed to their rest. We mustn't demand so much of our people that they are unable to rest. And we must strive to pay them adequately, so they don't have to fill their "time off" with other paying jobs. We want our people to have the opportunity to rest and be refreshed.
Third, the reason for the sabbath in Deuteronomy 5 isn't something to which most of us relate literally. We have not been set free from slavery in Egypt. But we have been set free from other kinds of bondage, mainly bondage to sin and death. Thus, when we think about setting aside time for rest, we mustn't consider it some kind of divine inconvenience. We aren't motivated to rest just because God demands it, but also because God has saved us. We experience the fruits of salvation in the life to come, to be sure, but also in this life. One facet of that experience is the freedom to stop working and to enjoy God's gift of rest.
Reflect
If you regularly set aside time for rest, why do you do it? What motivates you?
Does it make sense to you to connect your experience of salvation with a commitment to sabbath? If so, why? If not, why not?
If you are a manager of people, in what ways do you make it possible for them to rest on a regular basis?
Act
If you know of someone in your life who needs to work less and rest more, find a gracious way to be an encouragement to that person.
Pray
Gracious God, thank you for the gift of sabbath. Thank you for the way this gift reminds us of your salvation. Thank you for making it clear that rest is not just for the elites, but for all people.
Help us, Lord, to be faithful in receiving your gift of rest. Help us also to make sure that others – especially those over whom we have authority – are able to rest on a regular basis. Amen.
Banner image by Ashlyn Ciara on Unsplash.
Find all Life for Leaders devotions here. Explore what the Bible has to say about work at the unique website of our partners, the Theology of Work Project's online commentary. Reflection on today's Life for Leaders theme can be found here: The Sabbath and the Work We Do (Deuteronomy 5:13).
---
Subscribe to Life for Leaders
Sign up to receive a Life for Leaders devotional each day in your inbox. It's free to subscribe and you can unsubscribe at any time.
---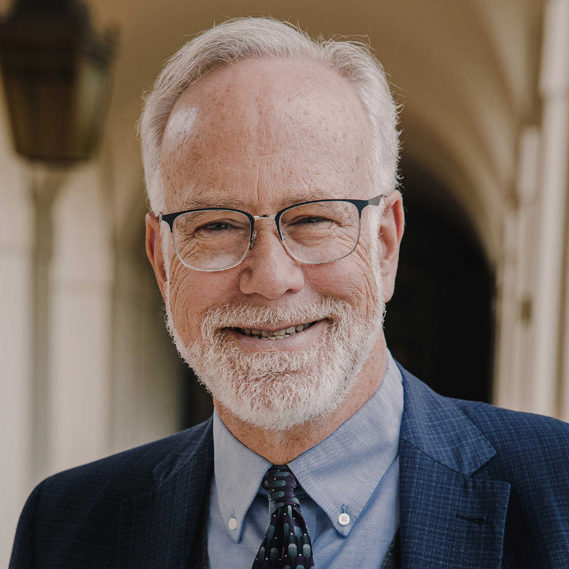 Dr. Mark D. Roberts is a Senior Strategist for Fuller's Max De Pree Center for Leadership, where he focuses on the spiritual development and thriving of leaders. He is the principal writer of the daily devotional, Life for Leaders, and the founder of the De Pree Center's Flourishing in the Third Third of Life Initiative. Previously, Mark was the Executive Director of the De Pree Center, the lead pastor of a church in Southern California, and the Senior Director of Laity Lodge in Texas. He has written eight books, dozens of articles, and over 2,500 devotions that help people discover the difference God makes in their daily life and leadership. With a Ph.D. in New Testament from Harvard, Mark teaches at Fuller Seminary, most recently in his D.Min. cohort on "Faith, Work, Economics, and Vocation." Mark is married to Linda, a marriage and family counselor, spiritual director, and executive coach. Their two grown children are educators on the high school and college level.