"Build houses and settle down; plant gardens and eat what they produce. Marry and have sons and daughters; find wives for your sons and give your daughters in marriage, so that they too may have sons and daughters. Increase in number there; do not decrease. Also, seek the peace and prosperity of the city to which I have carried you into exile. Pray to the Lord for it, because if it prospers, you too will prosper." Yes, this is what the Lord Almighty, the God of Israel, says: "Do not let the prophets and diviners among you deceive you. Do not listen to the dreams you encourage them to have. They are prophesying lies to you in my name. I have not sent them," declares the Lord. This is what the Lord says: "When seventy years are completed for Babylon, I will come to you and fulfill my good promise to bring you back to this place. For I know the plans I have for you," declares the Lord, "plans to prosper you and not to harm you, plans to give you hope and a future.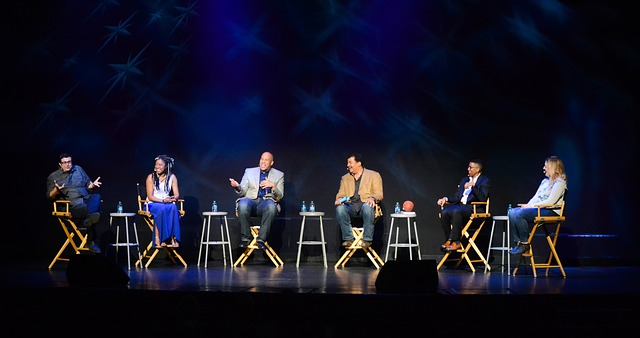 In an earlier post about the 7-11 Principle, I reflected on Tim Keller's point that many of us act more like plunderers of the places we live instead of being people seeking to bless the city. If we are going to live out the 7-11 Principle from Jeremiah 29, then we must understand that we don't get the blessings of verse 11 ("plans to prosper you") without committing to the work of verse 7 ("seek the prosperity of the city"). Leaders are to model a life that refutes the consumeristic notions of our day, whereby we focus on blessing ourselves. Instead, we should learn to strategically invest resources in order that everybody can have a "future and a hope" (verse 11).
I had an older friend who passed away suddenly a few years ago. He was a church officer at an affluent church where I used to serve. He owned a successful manufacturing company in Southern California and was very generous in his support of local and global ministries, earning the reputation of a dependable churchman. What most people at church didn't realize was that he actually was most excited about the ministry he did outside of organized Christian ministries through his business ventures.
How did my friend express his commitment to be a blessing in his work? He made sure his company was profitable and running efficiently so that his employees could have jobs. He helped employees rise within the company so they could gain confidence, build their resumes, and create a better life for their families. He set challenging goals that grew his leaders and yet sustained a healthy work environment. He couldn't understand other "Christian" leaders who gave generously within Christian circles but neglected their own companies' financial and workplace health. Being a blessing to others was primarily found in his everyday life through his business dealings, not mainly in an annual mission trip or some other church function. He didn't have to explain to me this principle during our mentoring times. He simply lived this reality every day. He impacted me and gave me a hunger to impact others.
At his funeral there were dozens of his employees who all could have shared stories of him seeking their best interest over his own. He truly lived out the 7-11 Principle not only in church and mission circles, but also in his business leadership in the city in which he lived. In fact, his employees worked harder because they knew they were building something good with him. They knew that he really cared about their welfare more than the profits of his business. He sought the prosperity of his city by investing in his business, not only so he could make a profit, but also so his employees might have a future and a hope. He saw his daily life as an opportunity to live out this call to be a sharer and not a plunderer.
QUESTIONS TO CONSIDER:
My friend was a leader who modeled a life following the 7-11 Principle. What people come to mind that model for you this sharing lifestyle in their daily work? Are these people you could actually meet with regularly? Do you know leaders whose wisdom can be gleaned from books, podcasts, or other resources you could utilize to improve your leadership?
Would the people that work with you closely say that you were a sharer or plunderer? How could they specifically cite something that you are involved with that seeks the prosperity of the city?
What do you hope people will say at your funeral about how you treated others and how you invested in your city?
PRAYER:
Lord, I know that my life is in your hands and yet you give me immense freedom to choose to bless others today or to seek my own blessing. Help me to see my daily life and work as an opportunity to invite others into the future and hope that you promise in Jeremiah 29 for those that align themselves with you. Bring mentors into my life that will show me to live more generously and purposefully. Use me as a mentor as I courageously experiment with ways to seek the prosperity of the city in which I live. May I live my life today as if it could be my last but work towards lasting change that will continue on years after I'm gone. Amen.