For we do not wrestle against flesh and blood, but against principalities, against powers, against the rulers of the darkness of this age, against spiritual hosts of wickedness in the heavenly places.
Once I had the opportunity to work on a dream project. At the time, I was very young, and hungry to be used by God in any way. I never expected to find shadows lurking in my dreams. This would be the first time I encountered the reality that spirits can host wickedness in heavenly places. When this dream opportunity came across my desk, I jumped at it without hesitation, without knowing the full scope of the project, and without discernment as to how exactly God would have me be involved.
After some time had passed from the start of the project, I began to feel really sad about the conditions of the team dynamic. It had been my presumption that anyone called to work on a project of this magnitude surely had the right skillsets and right heart for the job. I had no point of reference for how to respond when strong elements of opposition presented themselves in places, people, and things I held in high regard.
It's like the first time you see your parents do something out of character or the first time your newborn baby stays up crying all night. When the scary feeling that we are not in control sets in for the very first time, it is beyond disappointing and can crush our spirit. This is especially true when it shows up juxtaposed with things we love or, dare I say, idolize. It's like when Britney Spears first began to struggle with mental health issues and cut her hair off in front of the paparazzi. It's not that we don't expect things that challenge our beliefs to happen, or that we want all things to be perfect, but we do put boundaries on our acceptance of "other" or the unusual.
We like to think we live in a world of up or down, black or white, wrong or right. But that's not the world we actually live in from God's perspective. It was God himself who told Adam and Eve not to eat from the tree of knowledge of good and evil. It was Jesus who preached against judgment. The Bible is full of wisdom that affirms God's capacity to work through all things for our good.
In the case of this project, I decided to consult an older mentor for their wiser perspective on how I could balance the negative and stressful attitudes of the other people on the team. My mentor was very gracious to me in my state of vulnerability. As a Senior Vice President, he had a plethora of things needing his attention that morning, but he chose to make space and time to support me. After listening to my gripes, he confirmed his awareness of the other people's undesirable dispositions. I thought our shared perspective on their unwarranted attitudes would offer me his blessing in quitting the project, or suffice as reasons for restructuring the team.
I was wrong.
"Why did you join this project?" my mentor asked me. It was like one of those rhetorical questions God asks of different individuals in the Bible. Of course, God knows the answer, but God is more concerned with our capacity to speak his truth out loud. God understands the intricately designed connection of things for our good, but the better question, is do we understand?
I don't recall what my exact answer was, but I do remember the shift in my feeling and thinking after this conversation.
What I have found in all of my seeking is that God is intentional about what experiences—through the combination of people, places, and things—can aid in our showing up as our most authentic and whole selves fashioned in the image of God. Greatness, becoming whom God has called us to be, is a process that involves opposites, binaries, and dualities as highlighters of complimentary elements of our own identities, feelings, intentions and purposes.
There is up and there is down in the same room. The sun and the moon both share the day. We need both man and woman to make a child.
I have learned that when opposition shows up its reward is clarity and distinction for the betterment of the whole. If and when we view the opposition outside of the confines of our own knowingness, and within the atmospheric context of God, we can better interpret the interconnectedness and relationship of the dualities that we encounter.
This takes some very honest reckoning with ourselves about who we are and who we are not. Simultaneously, we must also be honest about who God is and what power God has to do what only God can do. I like to think of opposition and the uncertainty it gives as the dark room that photographers use to develop their images.
The unknown opposing factors in our lives give us the capacity to render our own images with greater clarity. As humans, made in the image of God, we have the power to resource all that God has blessed us. One of the ways we do this is through perspective and decision. We can choose to see things in opposition to us or we can choose to see how God can work our differences for our good. The latter is how we reconcile all things to our faith in Christ Jesus.
Humans prefer to tolerate differences while God appreciates diversity. The anchor to our intentional acts of balancing opposition is to see all things as purposed by God for our good.
Something to Think About:
Can you recall a time in your life when God worked out a difficult situation for your good?
What is your relationship with difference? How often do you engage diverse people, places, or things?
Something to Do:
Over the next week, schedule a call, activity, or outing that supports your engagement of a family member's diversity. Family is like a spiritual gym: it's a safe space for us to practice appreciation of people, places, and things we would instinctively discount as not of value according to our own preference. The act of balancing opposition and making peace with all things is a muscle that must be trained over time.
Prayer:
Gracious God, make us more like you. Help us to see mercy, justice, forgiveness, and grace as tools to be utilized more often in our own hearts, minds, and souls. Elevate us from our culture of silent disdain and tolerance to blessed peacemakers pouring out our love boundlessly.
Thank you Lord for diversity and for daily encounters where we can experience your love and goodness in ways beyond our own imagination and scope. Your Word teaches us that our eyes have not seen, nor ears heard, nor have entered into the heart of humanity the things which you, God, have prepared for us who love you. For this we are grateful.
In Jesus' name we pray. Amen.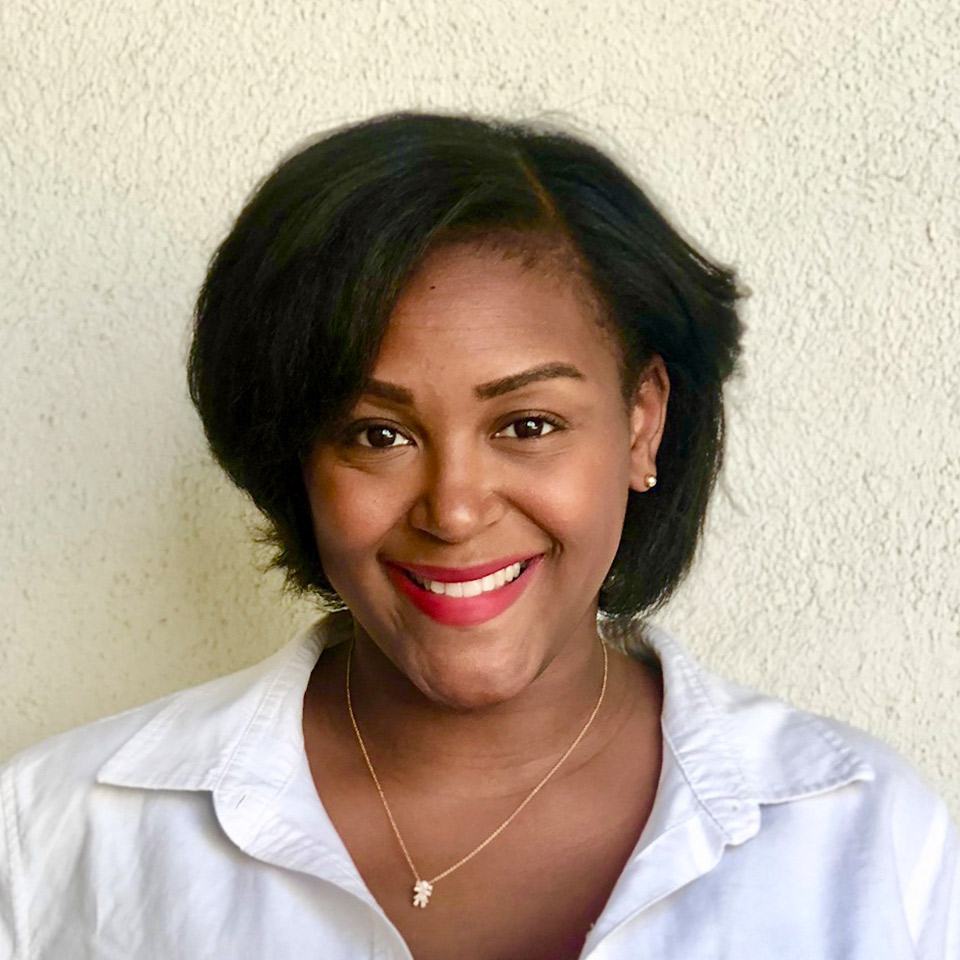 Clarissa Joan Middleton is an artist and business consultant committed to making media for social change.
Click here to read Clarissa's profile.