You were taught, with regard to your former way of life, to put off your old self, which is being corrupted by its deceitful desires; to be made new in the attitude of your minds; and to put on the new self, created to be like God in true righteousness and holiness.
You've probably heard the stereotype of conservative Christians. They're people who "don't drink, don't chew, or go with girls who do." You might add: "Don't swear. Don't gamble. Don't dance. Don't have sex before marriage. Don't hang out too much with unbelievers. Don't ask too many questions. Don't miss church." That's a lot of don'ts!
Ephesians 4:22-24 agrees that there are certain behaviors you should not do if you're a follower of Jesus. You have been taught to "put off your old self" and "your former way of life," a life contrary to the teachings, example, and gospel of Jesus Christ. (Whether or not this means all the traditional "don'ts" of conservative Christianity are right is a question I'll leave for another day.)
But the Christian life is not simply a matter of don'ts. In fact, it's not mainly a matter of don'ts. The Christian life has to do with being renewed in the core of our inner being through the Holy Spirit. This renewal involves among other things adopting a new mind—a new way of thinking about everything.
If we only had the "put off" teaching of Ephesians, the Christian life would leave young believers rather like newborn babies, brand new and stark naked. But we're not finished yet. There is still more to being a follower of Jesus. According to Ephesians 4:24, we are also taught "to put on the new self, created to be like God in true righteousness and holiness" (4:24). No clothing-optional Christianity here!
Unfortunately, many Christians minimize the "putting on" aspect of our life in Christ. They focus so much on the negative that they neglect the positive. Or they limit the positive to internal renewal rather than a complete renewal inside and out. We believers can forget that when we receive God's grace through faith, we become "God's handiwork, created in Christ Jesus to do good works, which God prepared in advance for us to do" (2:10). Putting on the new self is another way to talk about doing these good works.
There is a time and place for followers of Jesus to be clear about the "don'ts," about beliefs and behaviors that are part of the old self and deserve to be taken off. Yet if we put most of our energy into opposing what's wrong, we'll have little left for doing and teaching what is right.
May God give us the grace, not only to take off the old self, but also to put on our new self, to live each day in imitation of Christ, whether we're at home or work, whether we're among friends or enemies, whether we're gathered as the church or dispatched into the world for God's kingdom purposes.
Something to Think About:
As you think about your Christian experience, have you been in settings that emphasize the negative more than the positive? Why might this have been the case?
What would help you to consciously and consistently "put on" your new self in Christ, to do the good works for which God has recreated you?
Something to Do:
Ask the Lord if there is some new behavior he wants you to "put on" today. Follow the Spirit's lead as you seek to exercise your new self in Christ.
Prayer:
Gracious God, as I consider this passage, I'm reminded of how easily I can focus on the "don'ts." I can spend more time obsessing about my shortcomings and sins than considering how I might live positively for you. Forgive me, Lord, for the imbalance in my life.
Help me, I pray, to put off my old self. May I turn away from sin as I turn to you. Yet, help me not to focus so much on what's wrong in me that I neglect to put on the new self, a new way of thinking, doing, and being. O Lord, as you renew me on the inside, may that renewal show forth in new actions, new words, new thoughts, and a new way of living. To you be all the glory. Amen.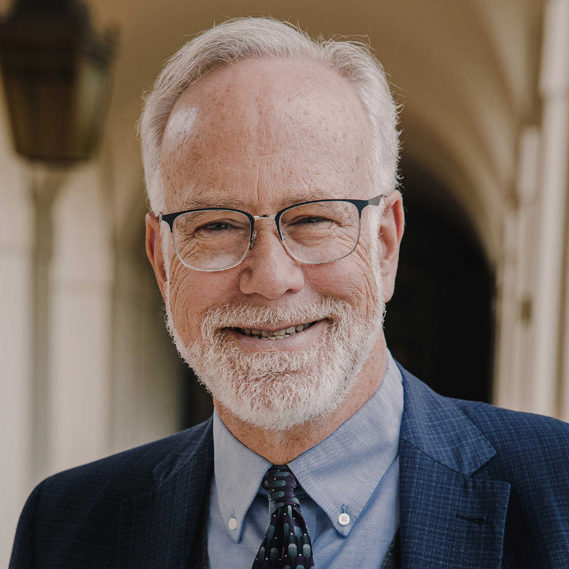 Dr. Mark D. Roberts is a Senior Strategist for Fuller's Max De Pree Center for Leadership, where he focuses on the spiritual development and thriving of leaders. He is the principal writer of the daily devotional, Life for Leaders, and the founder of the De Pree Center's Flourishing in the Third Third of Life Initiative. Previously, Mark was the Executive Director of the De Pree Center, the lead pastor of a church in Southern California, and the Senior Director of Laity Lodge in Texas. He has written eight books, dozens of articles, and over 2,500 devotions that help people discover the difference God makes in their daily life and leadership. With a Ph.D. in New Testament from Harvard, Mark teaches at Fuller Seminary, most recently in his D.Min. cohort on "Faith, Work, Economics, and Vocation." Mark is married to Linda, a marriage and family counselor, spiritual director, and executive coach. Their two grown children are educators on the high school and college level.