A Note from Mark
When I talk about the De Pree Center's Flourishing in the Third Third of Life Initiative, I often speak as part of "we" who are doing this work. Though I am the putting a lot of my own time into this effort, it's not at all a solo job. I have a number of excellent staff partners who are essential to our effort to serve third third folk and their churches. In this article, I'd like to introduce briefly our third third team.
Ruth Bates-Hill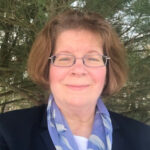 Ruth is a Senior Researcher, focusing on our research with churches. After getting her M.B.A. from the University of Colorado, Denver, Ruth spent many years in the pharmaceutical industry before returning to school to earn a Ph.D. in Public Affairs and Administration from Western Michigan University. Ruth has also been an elder is her church and a leader in various ministries. She, her husband, and her son live in Michigan.
Bethany Hager
Bethany is the De Pree Center's Administrative Assistant. In this role, she supports several aspects of our third third work. Bethany, who lives in Southern California, has an M.A. and M.Div. from Fuller, and she is currently pursuing a doctoral degree in Industrial and Organizational Psychology from Northcentral University.
Meryl Herr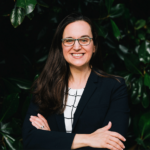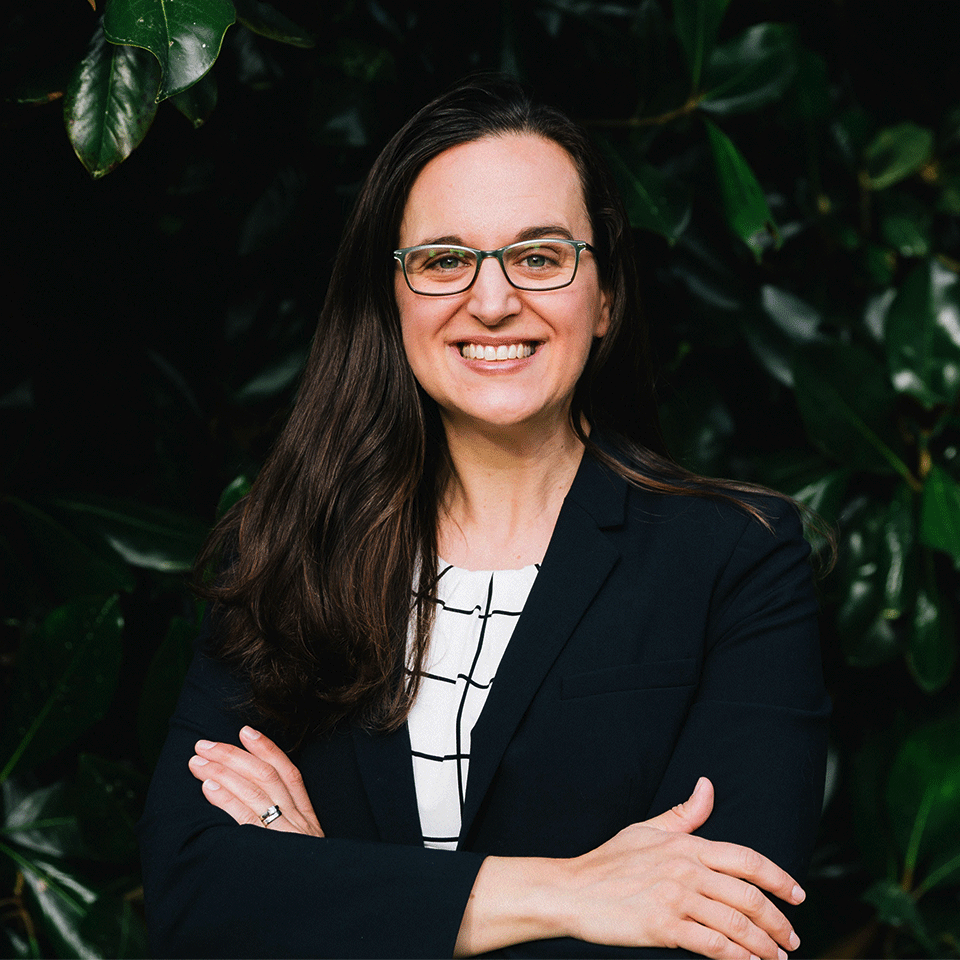 Meryl is a Senior Researcher who is designs, conducts, and guides several De Pree Center projects, including our research on third third mentoring. After getting her B.S. from Vanderbilt in Math and Spanish, Meryl earned an M.Div. and Ph.D. from Trinity International University, focusing on Educational Studies. Meryl, a published author and an experienced entrepreneur, lives in Georgia with her husband and two children.
Abby Hoard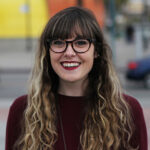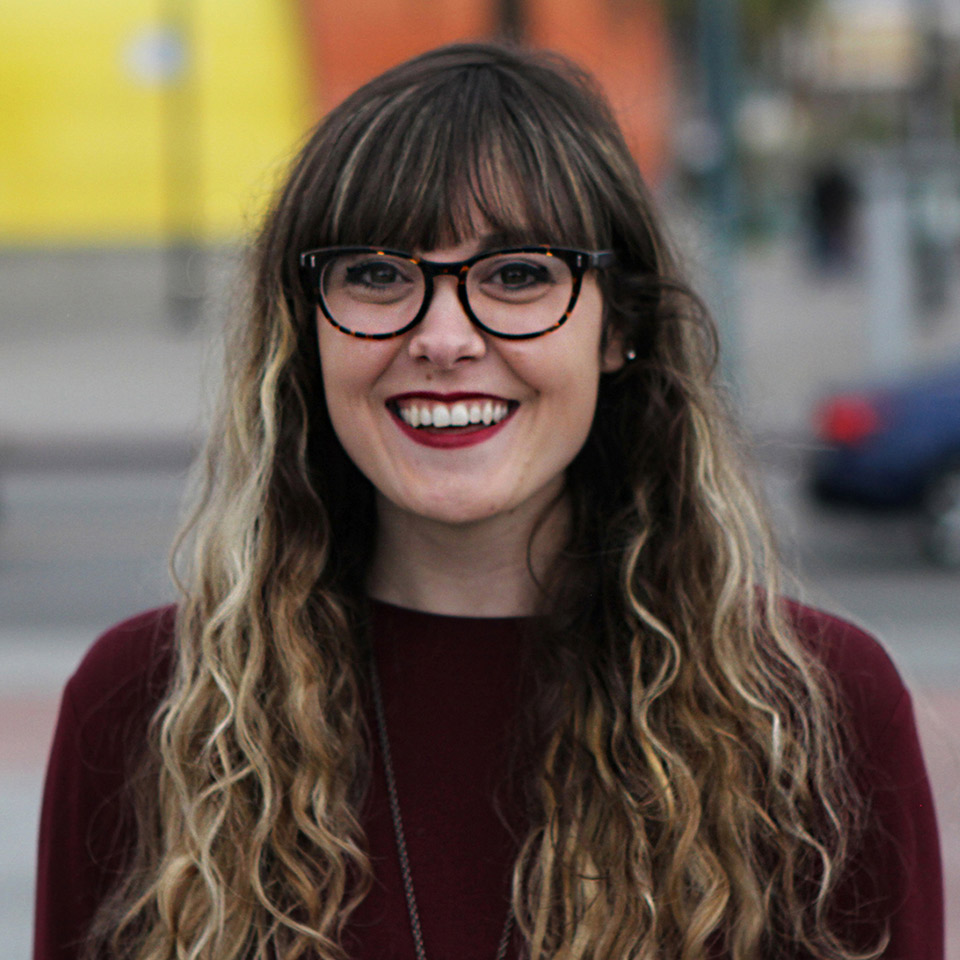 Abby is the De Pree Center's Marketing and Production Lead. She supports our third third work in many ways, mainly by producing our monthly newsletter and our webinars, as well as promoting our programs. Abby brings her marketing experience to our work, as well as her solid educational background (B.S. from Abilene Christian University; M.A. from Pepperdine University in Strategic Communications). Abby is currently pursuing an M.A.T. from Fuller. She and her husband, a Fuller doctoral student, live in Southern California with their one-year-old son.
Paul Matsushima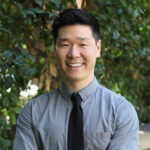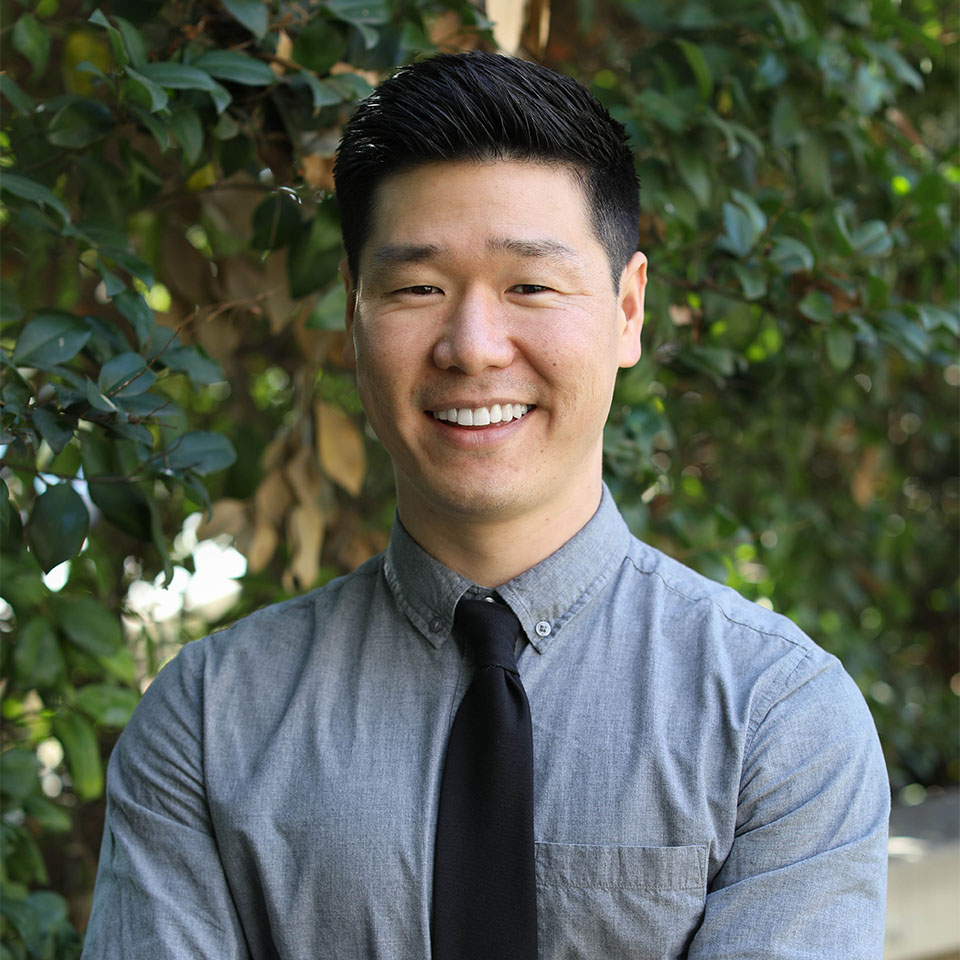 Paul is the De Pree Center's Director of Operations. He's responsible for so much that supports our third third work, such a website functionality, graphic design, and technical systems. Paul has also been a hands-on partner is many aspects of this work. With a B.A. in Asian American studies from San Francisco State University and an M.A. in Theology from Fuller, Paul contributes to the strategic development of our third third effort. Paul lives with his wife and children in Southern California.
Michaela O'Donnell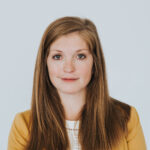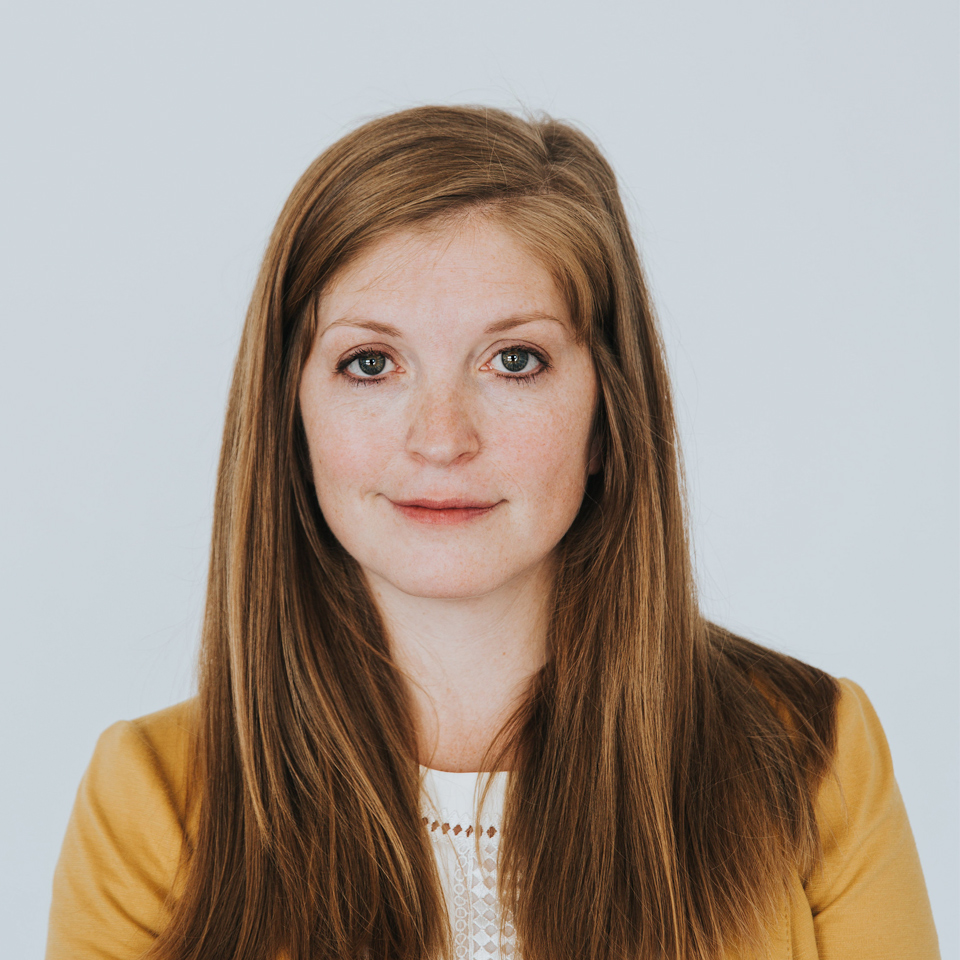 Michaela is the Executive Director of the De Pree Center. Her vision, strategic discernment, and support are essential to the success of our third third initiative. Michaela serves as a trustworthy sounding board for Mark as he leads this work. She is also crucial in when it comes to raising money from donors and foundations for everything in the De Pree Center, including our third third work. Michaela, with a Ph.D. in Practical Theology from Fuller, teaches in the seminary and is the author of Make Work Matter. Michaela and her husband, Dan, own Long Winter Media, a vibrant creative agency that helps brands make social impact through multi-media content. They live in Southern California with their two children.
Mark D. Roberts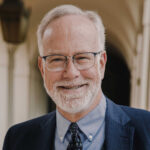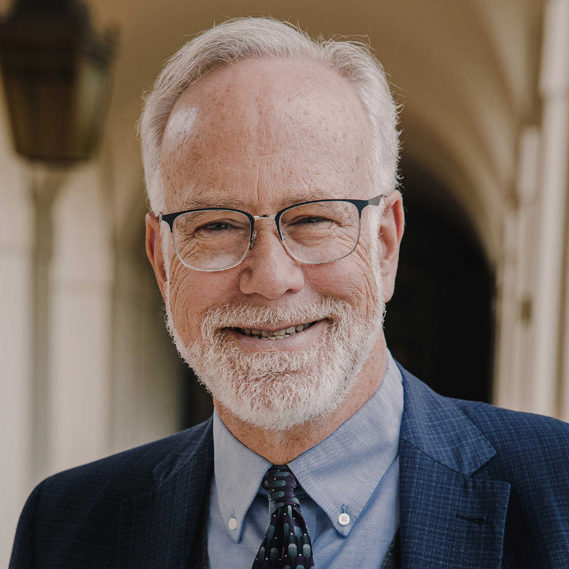 Mark is a Senior Strategist for the De Pree Center, where he focuses on the spiritual development of marketplace leaders and on our Third Third Initiative, of which he is the founder. For six years he was the Executive Director of the De Pree Center. Before this he was a pastor and non-profit organization leader. With a Ph.D. from Harvard in New Testament, Mark teaches at Fuller. In addition to being the primary writer of Life for Leaders, the De Pree Center's daily devotional, Mark is the author of eight books, including his most recent, a commentary on Ephesians. Mark and his wife, Linda, live in Southern California. Their two children are both educators on the high school and college level.
Road Ahead Cohort Guides
The Road Ahead is a six-week group experience that helps people get unstuck and discern next steps on their road ahead. Rooted in research and developed over time, our process is designed to give people space to self-reflect, recharge, and explore new possibilities as they consider what and whom God is calling them to in their work. Though Road Ahead serves people across the age spectrum, we have found that many in the third third of life have found the experience extremely valuable.
Don Follis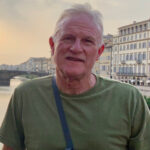 Don is an experienced, wise, caring pastor who has served in a variety of roles throughout his life, in churches, on university campuses, and in one-on-one coaching. He joined one of our first Road Ahead cohorts and has led several Road Ahead groups of third third folk. Don lives in Arizona with his wife, Jennifer, who taught journalism at the University of Illinois for 30 years. You can learn more about Don from this video.
Rebecca Johnson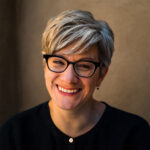 Rebecca has invested 20+ years in directing communications and serving leaders and teams in more than 70 organizations. Today, as founder and principal of Story Solutions, she enjoys collaborating with clients as a brand strategist, writer, coach, and source of executive counsel. She also hosts the Second Journey, an online mentoring community of professional women exploring midlife questions about work, life, and faith. Rebecca lives in Colorado with her husband, Nathan.
Terry Timm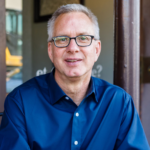 For nineteen years, Terry has been the lead pastor of Christ Community Church of South Hills in Pittsburgh. He is also a vocational coach, StrengthsFinder practitioner, certified Motional Core (MCODE) coach, Enneagram teacher, and adjunct professor. Terry is the author of A Movable Feast: Worship for the Other Six Days. He and his wife, Patty, have four adult children and two grandsons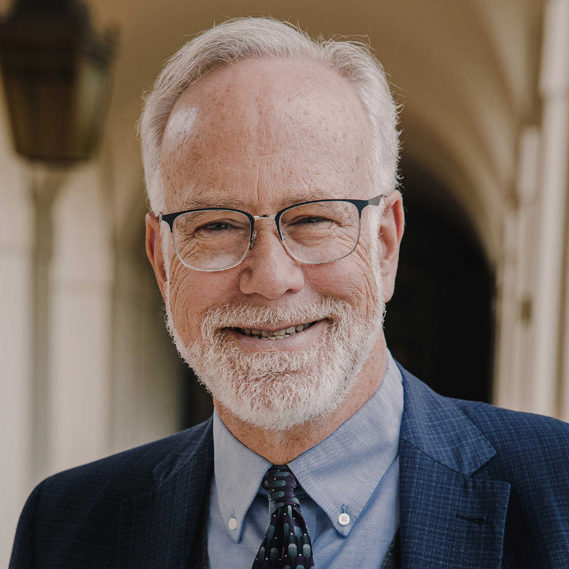 Dr. Mark D. Roberts is a Senior Strategist for Fuller's Max De Pree Center for Leadership, where he focuses on the spiritual development and thriving of leaders. He is the principal writer of the daily devotional, Life for Leaders, and the founder of the De Pree Center's Flourishing in the Third Third of Life Initiative. Previously, Mark was the Executive Director of the De Pree Center, the lead pastor of a church in Southern California, and the Senior Director of Laity Lodge in Texas. He has written eight books, dozens of articles, and over 2,500 devotions that help people discover the difference God makes in their daily life and leadership. With a Ph.D. in New Testament from Harvard, Mark teaches at Fuller Seminary, most recently in his D.Min. cohort on "Faith, Work, Economics, and Vocation." Mark is married to Linda, a marriage and family counselor, spiritual director, and executive coach. Their two grown children are educators on the high school and college level.