"Lord, do not trouble yourself, for I am not worthy to have you come under my roof; therefore I did not presume to come to you. But only speak the word, and let my servant be healed. For I also am a man set under authority, with soldiers under me; and I say to one, 'Go,' and he goes, and to another, 'Come,' and he comes, and to my slave, 'Do this,' and the slave does it."
Focus
Jesus exercised exceptional authority. We see this throughout the gospels. Jesus still exercises his unique authority in our lives if we have the faith to ask him for his help. Jesus heals bodies, sets captives free, and establishes God's justice. He saves us into a life of meaning, hope, and service.
Today's devotion is part of the series Following Jesus Today.
Devotion
The first story in Luke 7 features a Roman military officer and Jesus. The Roman centurion, that is, one who commanded about a hundred soldiers, had a slave who was "ill and close to death" (Luke 7:2). Because the centurion "valued highly" the slave, he reached out to Jesus in the hope that Jesus might cure the slave.
When Jesus drew near to the centurion's house, the officer sent friends to Jesus with the following message: "Lord, do not trouble yourself, for I am not worthy to have you come under my roof; therefore I did not presume to come to you. But only speak the word, and let my servant be healed. For I also am a man set under authority, with soldiers under me; and I say to one, 'Go,' and he goes, and to another, 'Come,' and he comes, and to my slave, 'Do this,' and the slave does it" (7:6-8).
Jesus was astounded by what he heard from the centurion. "I tell you," he said to the crowd, "not even in Israel have I found such faith" (7:9). Plenty of people had come to Jesus for healing. But none had understood that Jesus could heal from a distance. His authority over disease was not limited by proximity. It was truly exceptional in every way.
Ironically, we who follow Jesus today are in a position similar to that of the Roman centurion. Though Jesus is near us through the Holy Spirit, he is not going to show up at our house in bodily form, at least not today. Yet we routinely ask Jesus to help us, believing that he can exercise his authority even when he is not physically present.
Or at least that's what we ought to believe. In reality, we often struggle with believing in the long-distance authority of Jesus. I don't know about you, but sometimes I relate more to the father in Mark 9 than the centurion in Luke 7. In Mark, a father brought his son to Jesus for deliverance from spiritual bondage. When the father said, "If you are able to do anything, have pity on us and help us" (Mark 9:22). Jesus responded, "If you are able! – All things can be done for the who believes" (Mark 9:23). In response, the father cried out, "I believe; help my unbelief" (Mark 9:24). I must confess that I have echoed that prayer more times than I can remember.
The good news is that Jesus did indeed set the father's son free from demonic bondage. And in Luke 7 Jesus also healed the centurion's slave, even from a distance. Both of these stories affirm the exceptional authority of Jesus. Whether he's nearby or far away, Jesus has unique authority, even over physical disease and demonic oppression.
Thus, today I am encouraged by the centurion in Luke 7, as well as by the father in Mark 9, to affirm the exceptional authority of Jesus, to ask for Jesus's help with bold confidence. As I do, I also recognize the exceptional authority of Jesus over me. He is not just the Lord who heals and delivers, he is also my Lord, the one who heals, delivers, saves, and empowers me.
Reflect
How do you respond to the exceptional authority of Jesus?
Have you ever had faith like that of the centurion? If so, when? What helped you to have such confidence in Jesus?
Do you struggle sometimes to believe, rather like the father in Mark 9? Do you feel free to express your doubts to Jesus in prayer?
What helps you to have bold faith when you pray?
Act
Talk with a wise friend or with your small group about faith and doubt, and about what helps you to trust Jesus more.
Pray
Lord Jesus, I am inspired by the centurion in Luke 7 to trust you more. But I'm also realistic about my limitations. As you know, I relate more consistently to the father in Mark 9. I do believe in you. But I need help with my unbelief.
So this is my prayer today—that you would strengthen my trust in you. Help me to be bold and confident like the centurion.
At the same time, I thank you for your patience, for your mercy. Thank you for helping me when I struggle to believe.
All praise, glory, and honor be to you, Lord Jesus. Amen.
---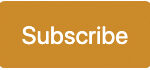 Sign up to receive a Life for Leaders devotional each day in your inbox. It's free to subscribe and you can unsubscribe at any time.
Find all Life for Leaders devotions here. Explore what the Bible has to say about work at the unique website of our partners, the High Calling archive, hosted by the Theology of Work Project. Reflection on today's Life for Leaders theme can be found here: Best of Daily Reflections: Praying with Faith

---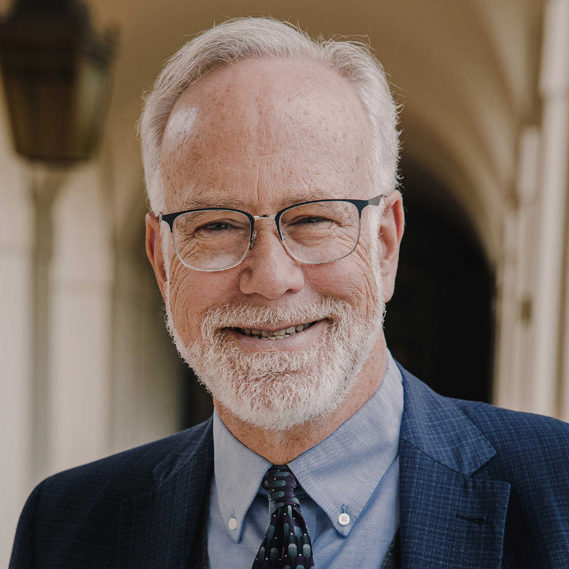 Dr. Mark D. Roberts is a Senior Strategist for Fuller's Max De Pree Center for Leadership, where he focuses on the spiritual development and thriving of leaders. He is the principal writer of the daily devotional, Life for Leaders, and the founder of the De Pree Center's Flourishing in the Third Third of Life Initiative. Previously, Mark was the Executive Director of the De Pree Center, the lead pastor of a church in Southern California, and the Senior Director of Laity Lodge in Texas. He has written eight books, dozens of articles, and over 2,500 devotions that help people discover the difference God makes in their daily life and leadership. With a Ph.D. in New Testament from Harvard, Mark teaches at Fuller Seminary, most recently in his D.Min. cohort on "Faith, Work, Economics, and Vocation." Mark is married to Linda, a marriage and family counselor, spiritual director, and executive coach. Their two grown children are educators on the high school and college level.