"But you, Bethlehem, in the land of Judah, are by no means least among the rulers of Judah; for out of you will come a ruler who will shepherd my people Israel".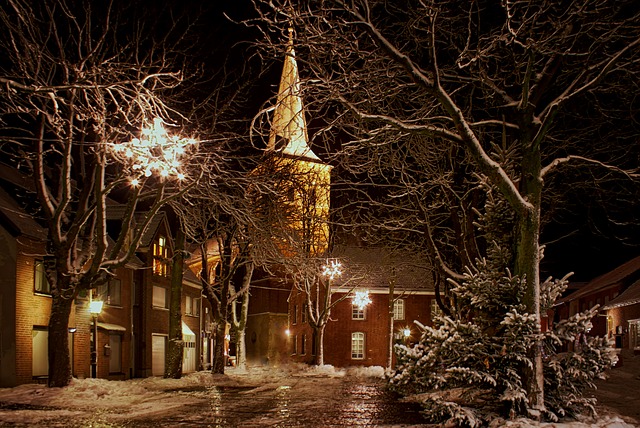 Next Sunday we will reflect upon the birth of our Savior, Jesus Christ. The prophet Isaiah proclaims that "the government would be upon his shoulders" and that there would be no end to the increase of peace and his government (Isaiah 9:6-7). Many prophets spoke of his lineage, since he was in the line of King David. And let's not forget the expectation from the people that he would be instrumental in overthrowing the oppression of the Roman Empire. These images speak of a King, Conqueror, and Mighty Warrior who would come with the force of an army to radically change the bleak parts of life for the house of Israel.
I am certain that you see the paradox that the Gospels set up when you read that this triumphal King had a quiet arrival among only a few witnesses. Instead of an army of hostile soldiers, he had at his disposal a contingency of angels — invisible beings — whom he could call at any time, yet he never did. Instead of conquering with archery, swords, and battleaxes, Christ came with the invisible yet transformational power of love. Jesus may not have come in the way that Israel preferred, and he may not have lived up to their ideal expectations. Yet, what can't be denied is his exemplary life of leadership.
While Jesus was a masterful orator, he chose to lead people by the force of his example. His life was one that displayed humility, integrity, submission to God, and compassion for everyone. How could this miracle, wrapped in flesh, bear up under the burden of the misaligned expectations of the world, the misunderstanding and scrutiny of the people within his inner circle, and the Kingdom mandate that his Heavenly Father had placed upon him? It was because he had grace to lead. He was divinely anointed with the ability to bring Israel from a place of despair to the place of restoration in the Kingdom of God.
Matthew 2:6 speaks of Christ's leadership for Israel, but does so from the perspective of a Shepherd. What a wonderful and all-encompassing visual image, to liken leadership to shepherding. Shepherds serve as guides, protectors, developers, healers, and most importantly, feeders. In fact, providing nourishment is probably the most important function that Shepherds have. Malnourished sheep find it virtually impossible to walk, listen, or generally function throughout the various seasons of the journey that they take. The same was true of Jesus' leadership during his time on earth. Jesus knew that people were looking for him to lead, but he also understood their real need to be fed. They had a hunger for more, for development, for a restoration of their fellowship with God, and Christ was the perfect fulfillment of those desires.
As a leader, you are graced not only to lead, but also to feed. God has given you the capacity to transport people from one place to another, AND to simultaneously provide sustenance and nourishment that helps them reach God's intended destination for their lives. Feeding those whom you lead allows them to develop and mature from sheep to co-laborers. Trust me, you need help to direct people towards their destiny. I know that, as a leader, you feel under an enormous amount of pressure, pulled in many different directions at once. However, God pre-supplied you with the grace to outlast and excel in your leadership role. The only way you will be able to do this is by embracing both the grace to lead and the mandate to feed.
PRAYER:
God, thank you for the gift of Jesus Christ. May the leadership lessons of Christ be made clear unto us in this season. Lord, grant us the grace to lead your people, and highlight the spaces where we are to feed them for the furtherance of their walk with you. To you be all glory and honor, in Jesus name we pray, Amen.