I've always been someone who spirals a bit when I'm worried. My pattern is to try and stave off my fear about the worst with "stuff to do." I clean the house. I get very productive at work. And, I plan lots of fun events to escape from the hard stuff.  The more worried I am, the longer my list of "stuff to do" becomes.
But, today, the problems of our times feel too big to escape. My normal coping mechanisms are not working! I'm coming face-to-face with the fact that I will not survive this season by finding more distracting stuff to do.
Instead, my husband and I are talking a lot about how we want to be. Sure, for our own well being, but also for our kids. There's so many great resources on how parents should be in this time. In light of them, one thing is clear for us: we want our kids to experience us as steady and supportive in the midst of change and loss.  I want our kids to feel that they can sing and dance and play as normal. But, that we can talk about the hard stuff too. I want our kids to feel peace. But, in order for them to feel peace we have to have to model the things. And, when I think about creating space for my kids to feel peace I become even more convinced that I cannot completely give over to my coping mechanisms. To do this takes intentionality.
In order to be intentional about how we might be, my husband and I started paying attention to the things that are bringing us peace. Then, we worked to put some language and intentions around those more of those things. I'm sure our list will keep growing, but for now, here's what we've got. These are the things we're committed to do every day. These are the things that are bringing us peace and joy.
1. Move Toward People, Not Away
Empathy is an antidote for my anxiety. Right when things started to get weird in Los Angeles, my husband and I realized that we needed to go to the store. We were almost out of weekly things like bread and eggs. Our kids were still in school and I started freaking out that we needed to get to the store ASAP. My husband, Dan said he needed 20 minutes to finish a work thing and I almost couldn't handle it. So, I took a deep breath and did what I've learned to do in these moments: stop focusing on myself and intentionally enter the world of another. When I did my dissertation, empathy was a stand out and common practice among successful entrepreneurs I studied. So much so that the more I started to learn about it, the more I realized I had much growth to do in my own empathy capacities. God has done some near miraculous work in me, which has helped me to cultivate an ability to practice empathy much more intentionally.
So, I went next door and knocked on my neighbor's door. She's 80 and lives alone. Walking up her driveway in the rain, I felt the pang of shame that I hadn't already been a better neighbor. I regularly teach on the passage of the Good Samaritan as an example of empathy, yet my own neighborliness left much to be desired. Despite the shame, I rang the doorbell. We talked for 20 minutes about how she was doing and what she needed. She told me that she didn't need anything from the store, but that she did need help with her trashcans.
I walked back to the house less anxious. I had entered the world of my actual neighbor, and now had something I could do to help. Sure, I was still overwhelmed with the world turning upside down, but in that exchange we had each given the other a bit of our concern—and somehow that made things more bearable.
2. Let Water Off the Boat, Daily.
When my son was two months old, we had a friend temporarily move in with us. She was going through a crisis and needed somewhere to land. Nearly every day, I'd sit holding and feeding my newborn son while listening to my friend. The things we talked about were overwhelmingly hard. After many days of this, I was spent. I called my mom who is wise about such things and she helped me visualize myself as a little boat. Whenever I'd sit in the hard stuff with my friend, I was taking on a lot of water. And, without intentional time spent letting water off the boat, I was a sinking ship.
We're all taking on water right now. Every time we read the news or hear of someone new with the coronavirus, we're taking on water. Every time we do a conference call from home while our kids are underfoot spilling cheerios, we're taking on water. Every time we go to the grocery store or stand in ration lines, we're taking on water. So, we need to intentionally let water off the boat. Even as there's more restrictions on what we can actually do, there's still so many ways we can exhale the hard stuff. We can take walks or talk to someone on the phone. We can bake something (if we can find eggs and flour) or even watch a movie. We can schedule a video call with a friend for lunch or tell silly stories with our kids. The point is that it's got to be something that helps you let water off the boat. It's got to be something that lets you relax or helps you have fun or connect with someone in a meaningful way. By the way, my personal favorite way to let water off the boat is to walk straight up the nearest hill. Even better if I'm pushing a stroller.
3. Look for and Catalog Hope and Joy and Goodness
Several years ago I was in a horrific car accident. For weeks afterward, the second between getting hit and flipping upside down played on loop in my brain. In conversation with a therapist, they confirmed that this looping was an effect of trauma. I learned that my brain couldn't make sense of this trauma because it's not at all a logical thing. Now, in the midst of the pandemic, I again find myself with certain thoughts looping in my brain. I learned back then that it helps me if I intentionally interrupt the loops. My brain returns to steady when I counterbalance hard things with hopeful things. The hard things don't go away, I'm just able to zoom out from them.
So, I've started a practice of cataloging the hopeful, good, and beautiful things all around me. I have a note on my phone. Sometimes, there's pictures to go with. Part of my current note reads:
Clearest views of downtown LA I've ever seen
My son learning to walk during the lockdown
Italians bursting into their national anthem as they waited in collective isolation for the latest Italian medical news
A person in their twenties sharing toilet paper from their cart with an elderly person at the grocery store
Listening to raindrops on my roof while everyone else slept in peace
Stories of healthcare workers in NYC coming out of retirement to fight the coronavirus
A walk with my kids to spot the color yellow
4. Prioritize Work that Will Bear Fruit
Even before the pandemic, I have argued that people need to think and act entrepreneurially.  We need to seize opportunity to create value in the face of risk. That is true more now than ever. The business and teams and individuals that are able to—keeping sight of their mission—are able to tether themselves to this strategy. They are the ones who are going to bear the most fruit in the coming seasons. We have to orient priorities around these sorts of decisions.
Bearing fruit looks really different right now. There will be a time when things are steady again, but it's not going to be soon. We've got to anticipate a long road ahead. In just a few weeks, so many of us have had to reevaluate our work. Now, so many of us have to adopt an entrepreneurial mindset. Those of us who continue to work have likely had to reassess strategy, pivot, work more, work less, reimagine, or even change our fundamental business model. Those of us who've lost our work have to prioritize what matters as we weather this storm together.
Last week, I went to a local cheese and sandwich shop we love. Do you know what they were selling? Toilet paper! If that isn't a pivot, I don't know what is! But, because Los Angeles is having a toilet paper shortage, they rightly saw that it was a way to draw customers in. Those customers then bought cheese! So, they prioritized work that would stand out in this moment and help them bring in revenue. In this way, they were able to seize opportunity to create value in the face of risk. I imagine that they'll still take a major hit in all this. But I also imagine that their ability to seize the moment may very well help them weather this storm.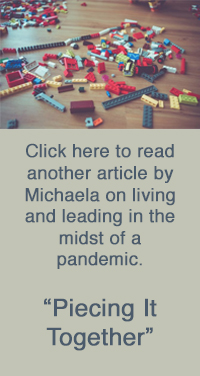 For anyone who's like me and is trying to do more than is possible with fewer resources, we've got to prioritize in a second way. We have to decide exactly what we can and can't give to our work and make our peace with it. For me, some parts of my work have gotten tabled–speaking events, potential partnership, a class I was going to teach–while other things are coming into laser focus as a priority. For a while, I've been working on a book about the changing world of work. As I reread my own story of graduating in The Great Recession, the whole book feels eerily synergetic for what's coming in terms of our economy. So, I'm doubling down on that project.
I expect our list of things that bring us peace will grow in the coming weeks. Actually, I expect much of how we see the world and our work and our home life to undergo a significant pruning process. I wonder if you too, have a set of principles for peace that are emerging as we endure this weird season of collective trauma together. Maybe it's a list of mantras or scripture stories that help you deal with the unknown or disruption. If so, I'd encourage you to share your list with others. We're all looking for sources of encouragement and guidance in these moments, and we're all looking for connection. Feel free to send me a note, too! I'd love to hear how you're doing in this moment. And, if you've got principles that might guide others, I could really use the burst of hope in my own life and work!
---
Would you like to read more articles like this? If so, you can subscribe to the De Pree Center's twice monthly newsletter. No cost. No spam. Just updates on our latest resources and events. And, if you prefer, you can also sign up for our Life for Leaders daily devotional.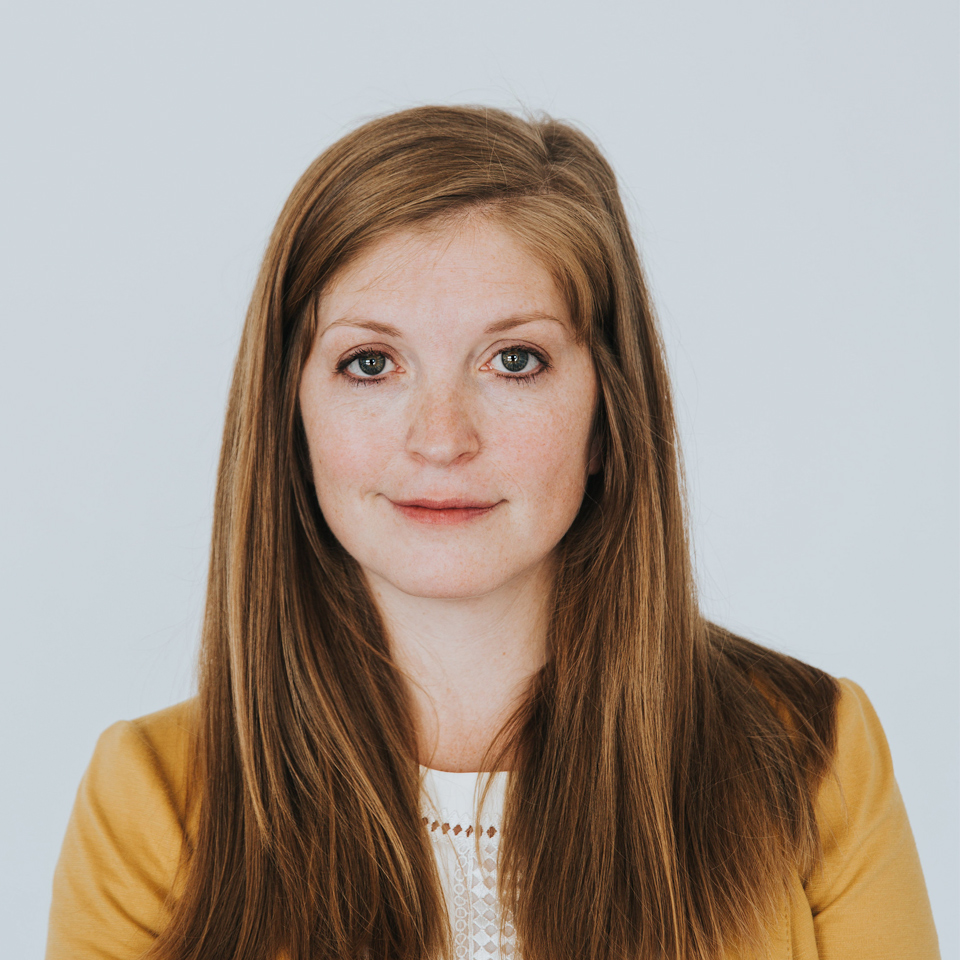 Dr. Michaela O'Donnell is the executive director of the Max De Pree Center for Leadership where she oversees the center's vision, strategy, program, and team, all with the goal of helping leaders like you respond faithfully to God in all seasons of your life and leadership.
Michaela is the author of Make Work Matter: Your Guide to Meaningful Work in a Changing World. It's gotten rave reviews from folks such as Dave Evans, Mark Labberton, Missy Wallace, Luke Bobo, Dee Ann Tuner, Kara Powell, and more. This book is a reflection of Michaela's heart as both an entrepreneur and a practical theologian. Drawn to the real life working out of big issues, it is a how to for anyone walking the road of calling in a changing world.
Click here to view Michaela's profile.