He sternly ordered and commanded them not to tell anyone, saying, "The Son of Man must undergo great suffering, and be rejected by the elders, chief priests, and scribes, and be killed, and on the third day be raised."
Focus
Jesus often did and said shocking things. His statement in Luke 9:22 is surely one of the most shocking of all. For the first time, he connected his mission as Messiah to the necessity of suffering and death. Sometimes, we can become so comfortable with our notion of Jesus that stop growing in our relationship with him. We need to be shocked by the wisdom, vision, and grace of Jesus.
Today's devotion is part of the series Following Jesus Today.
A note from Mark:
Friends, next fall I will begin another D.Min. cohort focusing on Faith, Work, Economics, and Vocation. This degree program includes three years of course work plus a doctoral project. It's intended for pastors and other leaders with a theological master's degree. If you are interested, you can learn more here. Or you can reach out to me personally if you have questions. Alternatively, you might know somebody for whom this would be a great opportunity. Please let them know. Thanks so much.
Devotion
Sometimes what Jesus says and does is truly shocking. Today's passage from Luke contains one of the most startling and unsettling things Jesus ever said, as a prelude to one of the shocking things he ever did.
In the previous section of Luke (see the devotion from January 14), Jesus asked his disciples who they said that he was. Peter answered, "The Messiah of God" (Luke 9:20). Many first-century Jews hoped that God would send an anointed human being (the meaning of "messiah") to expel the Romans from their occupation of Judea and establish the promised kingdom of peace and justice (see Isaiah 9:6-7). The "anointed one" would serve the Lord through his prowess as a military general and political ruler. When Peter confessed that Jesus was the Messiah, he no doubt believed that Jesus was the one he and his fellow Jews had been hoping for.
Jesus's response to Peter was at first surprising and then shocking. The surprise came when he "sternly ordered and commanded [his disciples] not to tell anyone" that he was the Messiah (Luke 9:21). Surely they would have expected the opposite, an order to tell everyone this amazing news. Instead, Jesus called for silence.
The shock came from what Jesus said next, "The Son of Man must undergo great suffering, and be rejected by the elders, chief priests, and scribes, and be killed, and on the third day be raised" (Luke 9:22). Connecting his role as Messiah with the enigmatic figure of the Son of Man (see Daniel 7:13-14), Jesus predicted that he would suffer, be rejected by the authorities, and be killed, after which he would be raised from the dead (Luke 9:22). Why would this have been shocking to the disciples? Because this prediction of the tragic fate of the Messiah-Son of Man was about as far as anything could have been from what the disciples of Jesus would have expected. The Messiah was to be a victorious warrior and an exalted ruler. Similarly, the Son of Man was to be "given dominion and glory and kingship, that all peoples, nations, and languages should serve him" (Daniel 7:14). What could be less like this than suffering, rejection, and death?
When we read Luke 9:21-22, we tend not to be shocked because we know so much more about Jesus than his disciples did at that point in their relationship with him. Our familiarity with Jesus is, in many ways, a good thing. But I fear that sometimes this familiarity can keep us from a deeper and truer encounter with Jesus today. We can miss the radical and completely unexpected way Jesus envisioned his messianic ministry. We can fail to be stunned by the fact that God's kingdom was coming, not through victory and domination, but through suffering and death.
As we'll see in future devotions, Jesus connects his mission with that of his followers in a most unsettling, indeed, even a shocking way. For now, let me invite you to reflect on Jesus's first prediction of his suffering and death. See what the Lord wants to say to you about this today.
Reflect
If you were one of the disciples of Jesus, how might you have responded to his prediction of his suffering and death?
How do you respond to this prediction today? What stirs inside of you as you reflect on the words of Jesus in Luke 9:22?
Act
Set aside some time to talk with Jesus about this scene from Luke. Tell him what you think and feel. Ask the questions that come to you. Invite Jesus to make his shocking way more a part of your own discipleship.
Pray
Lord Jesus, how I wish I could have been among the first disciples as they heard you predict your suffering and death. I'm sure I would have been shocked, perhaps also confused or even distressed. I expect I would have joined Peter in his confession of you as the Messiah. But I also expect I would have envisioned your messiahship in a way so different from what you knew was coming.
Thank you, Messiah Jesus, for understanding your mission as you did. Thank you for your faithfulness in pursuing this mission, even though it required the ultimate sacrifice. Thank you for helping us to understand the meaning of your suffering and death.
Help me, Lord, to see you more clearly, love you more dearly, and follow you more nearly today. Amen.
---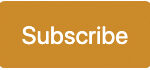 Sign up to receive a Life for Leaders devotional each day in your inbox. It's free to subscribe and you can unsubscribe at any time.
Find all Life for Leaders devotions here. Explore what the Bible has to say about work at the unique website of our partners, the High Calling archive, hosted by the Theology of Work Project. Reflection on today's Life for Leaders theme can be found here: Why the Ministry of Jesus is Like the Film Sixth Sense

---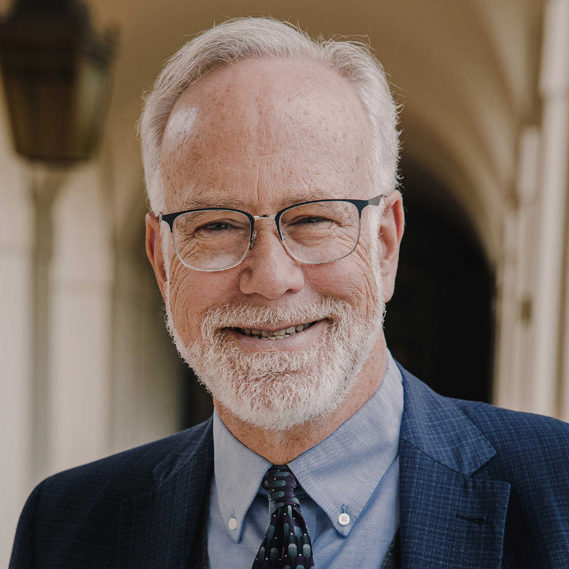 Dr. Mark D. Roberts is a Senior Strategist for Fuller's Max De Pree Center for Leadership, where he focuses on the spiritual development and thriving of leaders. He is the principal writer of the daily devotional, Life for Leaders, and the founder of the De Pree Center's Flourishing in the Third Third of Life Initiative. Previously, Mark was the Executive Director of the De Pree Center, the lead pastor of a church in Southern California, and the Senior Director of Laity Lodge in Texas. He has written eight books, dozens of articles, and over 2,500 devotions that help people discover the difference God makes in their daily life and leadership. With a Ph.D. in New Testament from Harvard, Mark teaches at Fuller Seminary, most recently in his D.Min. cohort on "Faith, Work, Economics, and Vocation." Mark is married to Linda, a marriage and family counselor, spiritual director, and executive coach. Their two grown children are educators on the high school and college level.