However that may be, let each of you lead the life that the Lord has assigned, to which God called you. This is my rule in all the churches. Was anyone at the time of his call already circumcised? Let him not seek to remove the marks of circumcision. Was anyone at the time of his call uncircumcised? Let him not seek circumcision.
Focus
In 1 Corinthians 7, the Apostle Paul uses the language of calling in an unusual way. "Our calling," according to Paul, refers to the occasion in which we first put our faith in Jesus Christ. Where some of us might talk about "becoming a Christian" or "accepting Jesus into our hearts," Paul talked about God calling us. This reminds us that, when it comes to faith, we aren't the initiators, but the responders. Moreover, it underscores the fact that all Christians have experienced the call of God in their lives.
Today's devotion is part of the series God's Transformational Calling.
Devotion
I grew up in a Christian tradition that emphasized "accepting Jesus into your heart." That was our way of talking about the first time we received God's grace through faith in Jesus Christ. It was, some might say, the moment of our conversion. So, in September 1963, when I went forward at a Billy Graham Crusade in the Los Angeles Memorial Coliseum, that's the time I "accepted Jesus into my heart."
The Apostle Paul uses different language to refer to that experience of saying "yes" to the gospel for the first time. We find an example of this usage in 1 Corinthians 7:17, though the NRSV translation makes it difficult to see. This translation reads, "[L]et each of you lead the life that the Lord has assigned, to which God called you." It's possible to understand the Greek original of this verse in that way. But a more literal and, I believe, more accurate translation is found in the Common English Bible, "[E]ach person should live the kind of life that the Lord assigned when he called each one" (7:17, CEB). Whereas the NRSV has God calling us to a distinctive life, the CEB sees calling as God's act of bringing us to faith in Christ in the midst of our distinctive life.
We see this worked out in 1 Corinthians 7:18. There, Paul asks, "Was anyone at the time of his call already circumcised?" That is an accurate rendering of the sense of the Greek, which reads literally, "Was anyone called, having been circumcised?" In other words, calling refers in this case to God's action of summoning a person to faith in Christ through the gospel. Whereas I might say that I accepted Jesus into my heart in September 1963, Paul would say that was the time of my calling or even just "my calling."
Why is this important? There are many reasons. I'd like to mention two here.
First, thinking about our experience of coming to faith in Christ as God's calling us reminds us that we are responding to God not initiating relationship with God. From one perspective, on a hot summer evening in Los Angeles I decided to follow Jesus. Yet, from another perspective, I was not so much deciding as responding to God's call. The initiative was God's as he called me through the preaching of Billy Graham and through the internal stirrings of the Holy Spirit.
Second, when we recognize that our conversion was an experience of calling, this underscores the fact that all Christians are called by God, not just those with particular callings to various kinds of church and missionary work. When you felt drawn to "accept Jesus into your heart," or to "confirm your baptism by confession of faith," or however you might say it, you were in fact hearing and responding to the call of God on your life. God was calling you into relationship with him and into a life of sharing in his work in the world.
There's a sweet P.S. to the story of my first calling. In September 1963, after hearing Billy Graham preach and invite people forward to accept Christ, I told my parents I wanted to go. They were hesitant because I was only six years old. They were afraid that I was just caught up in the emotion of the moment. So, as they told me later, they asked me a number of serious questions about why I wanted to go forward. Apparently, I explained to their satisfaction that I knew I was a sinner and wanted Jesus to save me. So they were convinced I wasn't just caught up in emotions.
My dad went down to the field with me so I could say "Yes" to Jesus, guided by a trained counselor for children. What I did not know until many years later was that my dad also said "Yes" to Jesus for the first time that night. Twenty-two years later, as my dad was fighting cancer that would one day take his life, he volunteered to be a child counselor for the Billy Graham Crusade in Anaheim, California. Night after night he helped children accept Jesus into their hearts. That turned out to be the last work my dad ever did as a lay minister of Christ. He ended much as he had begun, participating in God's work of calling people to faith in Christ.
Reflect
In your Christian tradition, how did (or do) people talk about conversion?
Do you think of the time you first put your faith in Christ as the time of your calling? If so, why? If not, why not?
What difference might it make to you if you thought of God as having called you into relationship with God through Christ?
Act
Take some time to reflect on your experience of coming to faith. You may have a clear memory of a distinct time of saying "Yes" to Jesus for the first time. Or you may have grown slowly into faith, such that you can't quite remember when you first said "Yes" to the Lord. No matter your particular story, as you think about it, do you have any sense of God's calling?
Pray
Gracious God, thank you for calling your people to you. Thank you for calling me into relationship with you through faith in Jesus. Thank you for helping me to understand, believe, and respond in trust to the gospel.
Lord, when I first said "Yes" to you – whether I know when that was or not – I might not have realized that you were calling me. It might have felt like I was "making a decision for Christ." And in a sense, I was. But in a greater sense, you were calling me to yourself, reaching out in grace and mercy. How I thank you for your initiative in my life and for helping me to respond in faith. Amen.
---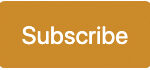 Sign up to receive a Life for Leaders devotional each day in your inbox. It's free to subscribe and you can unsubscribe at any time.
Find all Life for Leaders devotions here. Explore what the Bible has to say about work at the unique website of our partners, the Theology of Work Project. An article on today's Life for Leaders theme can be found here: Is Church Work a Higher Calling?

---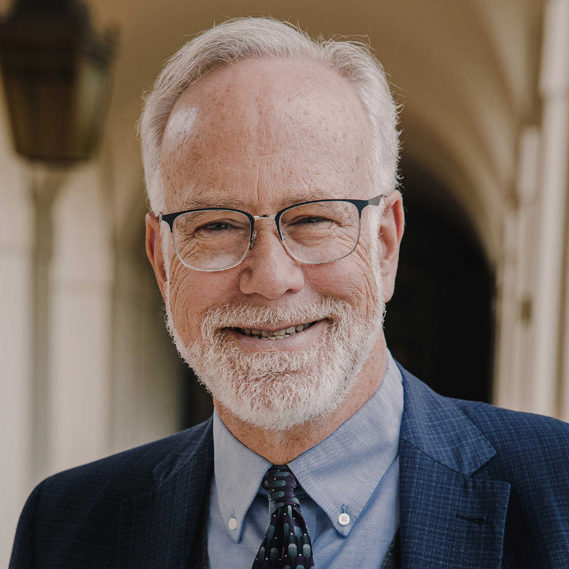 Dr. Mark D. Roberts is a Senior Strategist for Fuller's Max De Pree Center for Leadership, where he focuses on the spiritual development and thriving of leaders. He is the principal writer of the daily devotional, Life for Leaders, and the founder of the De Pree Center's Flourishing in the Third Third of Life Initiative. Previously, Mark was the Executive Director of the De Pree Center, the lead pastor of a church in Southern California, and the Senior Director of Laity Lodge in Texas. He has written eight books, dozens of articles, and over 2,500 devotions that help people discover the difference God makes in their daily life and leadership. With a Ph.D. in New Testament from Harvard, Mark teaches at Fuller Seminary, most recently in his D.Min. cohort on "Faith, Work, Economics, and Vocation." Mark is married to Linda, a marriage and family counselor, spiritual director, and executive coach. Their two grown children are educators on the high school and college level.