As the rain and the snow come down from heaven,
and do not return there until they have watered the earth,
making it bring forth and sprout,
giving seed to the sower and bread to the eater,
so shall my word be that goes out from my mouth;
it shall not return to me empty,
but it shall accomplish that which I purpose,
and succeed in the thing for which I sent it.
For you shall go out in joy,
and be led back in peace;
the mountains and the hills before you
shall burst into song,
and all the trees of the field shall clap their hands.
Instead of the thorn shall come up the cypress;
instead of the brier shall come up the myrtle;
and it shall be to the Lord for a memorial,
for an everlasting sign that shall not be cut off.
Focus
The redemption we receive goes deeper than anything we can pay for.
Devotion
As you know by now, when the assigned Scripture readings for the week remind me of a song, I'm likely to talk about it in my _Life for Leaders _devotional, and that's the case with today's reading from Isaiah.
(Liturgical note which you are welcome to skip: if you are in a church that uses the lectionary, you may be reading Genesis 25:19-34 tomorrow. There are two different ways to go through the Old Testament during Ordinary Time: semicontinuous, which follows the major stories of the Biblical narrative beginning with Genesis in Year A and working all the way through to the prophets by the time you finish Year C, and complementary, where the Old Testament lesson is deliberately chosen to illuminate the Gospel. I've done semicontinuous readings for an entire lectionary cycle, so for the next three years I'm switching to complementary ones.)
Anyway, if you grew up in church, you may have encountered a song based on Isaiah 55:12: "The Trees of the Field Will Clap Their Hands." It repeats a paraphrased version of the verse to a simple tune, which then is sung faster and faster to (one hopes) create the atmosphere of joy that the verse encourages. Isaiah 55:12, and indeed the whole passage chosen for today, comes in the middle of one of my favorite chapters in all of Isaiah—Isaiah 55, which begins:
Hear, everyone who thirsts;
come to the waters;
and you who have no money,
come, buy and eat!
Come, buy wine and milk
without money and without price. (55:1)
The book of Isaiah is full of these moments when the prophet bursts out with a joyful vision of the messianic kingdom. This one is rooted in a sequence that begins back in Isaiah 52, where a suffering servant is predicted who will redeem God's stricken people: "For thus says the Lord: You were sold for nothing, and you shall be redeemed without money" (52:3).
After a lengthy description of this suffering servant (Isaiah 53, which in my tradition is often read in its entirety on Good Friday), Isaiah 54 and 55 turn to joyful song at the prospect of redemption. Interestingly, this redemption picks up on the idea from 52:3 that the messianic kingdom will be a place where money does not apply. The redemption we receive goes deeper than anything we can pay for. "Why do you spend your money for that which is not bread and your earnings for that which does not satisfy?" the prophet asks (55:2).
As a card-carrying member of the faith and work movement, I've often written about the fact that money is something we should talk about in church, and a "medium of exchange," as Charles Williams once wrote, in our fallen world. But it's also worth asking the question that Isaiah reminds us of here. The use of money in this world, and the kind of world our use of it makes, will either prepare for that day when all will be offered without price, God's Word will accomplish its purposes, and so much joy will abound that the very trees will be unable to stand still—or it will not.
Reflect
How do you envision the coming kingdom?
How might the things you do today advance that kingdom and prepare you to live in it?
Act
I didn't realize until I looked it up while writing this devotional that the words and music of "The Trees of the Field" were both written by members of Jews for Jesus in 1975—so if you ever thought the music resembled Jewish folk songs you may have heard such as "Hava Nagila," it's because it was deliberately written to do so. Here's a fun little arrangement of the song. Listen—pray—imagine—and dance!
Pray
Lord, may your joy wash over me. Amen.
Find all Life for Leaders devotions here. Explore what the Bible has to say about work at the High Calling archive, hosted by the unique website of our partners, the Theology of Work Project. Reflection on today's Life for Leaders theme can be found here: The Fruitful Word.
---
Subscribe to Life for Leaders
Sign up to receive a Life for Leaders devotional each day in your inbox. It's free to subscribe and you can unsubscribe at any time.
---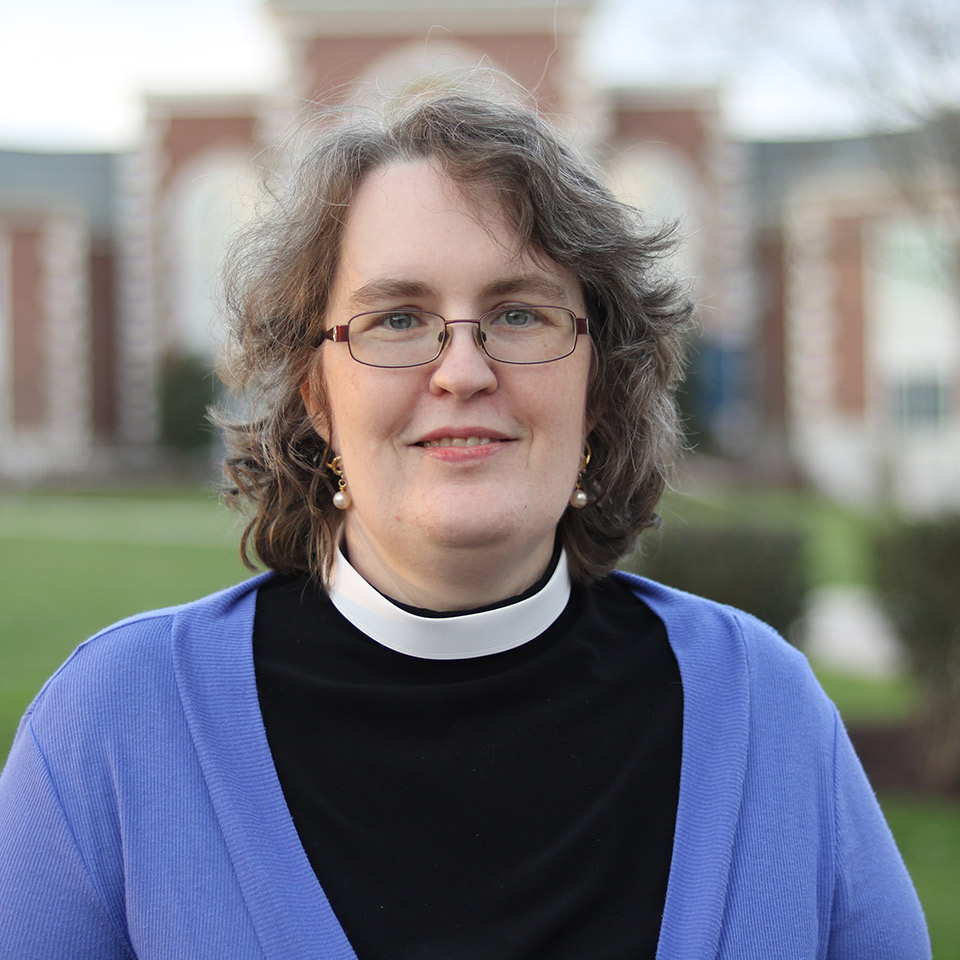 Jennifer Woodruff Tait (PhD, Duke University) is the editor of and frequent contributor to Life for Leaders. She is also the managing editor of Christian History magazine and web editor for the Theology of Work Project, and a priest in the Episcopal Church. She has written a book of poetry, Histories of Us. Jennifer lives in Berea, Kentucky, with her husband, Edwin, and their two daughters.
Click here to view Jennifer's profile.