Introducing Today's Writer
Today I'm pleased to introduce our guest Life for Leaders writer, Tod Bolsinger. Many of you already know Tod from his contributions to the De Pree Center website, but especially from his bestselling book, Canoeing the Mountains. I'm excited to let you know that Tod has just published a new book, Tempered Resilience: How Leaders Are Formed in the Crucible of Change. Canoeing the Mountains was about helping people lead deep, adaptive change in their churches and other organizations. Tempered Resilience follows up by helping leaders of change grow into greater resilience. Given all that's happening in our world, especially the challenges related to COVID-19, it's hard to imagine a more timely and more desperately needed book than Tempered Resilience.
When Tod shared his manuscript with me several months ago, I asked if he might write a few Life for Leaders devotions, drawing from the wisdom of Tempered Resilience. Partly, I want to share this wisdom with you. And, partly, I want you to be aware of Tod's new book. If you're a leader in a church, non-profit, or business, I expect you are feeling a great need for resilience these days. Tempered Resilience might be just the right thing for you. Plus, you might also get a copy to give to your pastor for Christmas.
Until recently, Tod was a vice president at Fuller Seminary and the chief of the Leadership Formation Division. But, a couple of months ago, he transitioned into a new role as Senior Congregational Strategist for the Church Leadership Institute (part of the De Pree Center). Tod is thrilled to be focusing more of his energy on training, supporting, resourcing, and encouraging leaders. He continues on as an associate professor of leadership formation at Fuller. Before joining the seminary, Tod was for many years a pastor. He brings to his work a wonderful combination of pastoral experience and academic insight, as well as a mature faith in Jesus Christ.
I commend today's devotion to you and others from Tod that are coming soon.
Grace and Peace,
Mark
The whole congregation of the Israelites complained against Moses and Aaron in the wilderness. The Israelites said to them, "If only we had died by the hand of the Lord in the land of Egypt, when we sat by the fleshpots and ate our fill of bread; for you have brought us out into this wilderness to kill this whole assembly with hunger."
Focus
Leadership is hard. Always. But the real test of leadership is not the challenges that we face outside our organizations, but the resistance to the changes necessary to face that challenge inside the organization. And often, that resistance comes from the very people who invited you to lead them. How do we find the resilience we need in the face of resistance? In this first of four devotions, we find that resilience is formed (not found) and that formation begins in the most unlikely place.
Today's devotion is part of the series Tempered Resilience: How Leaders are Formed in the Crucible of Change.
Devotion
Six weeks.
That's how long it took for the brilliance of the miracle to wear off. Six weeks.
As you read this, think back six weeks. Maybe even take a peek at your calendar, if you need to, and ask yourself what you were doing six weeks ago. Not that long ago, really; it would be easy to forget what you were doing six weeks ago (especially in a pandemic where everything feels like "groundhog day," huh?). But what if six weeks ago was the single event that was the highlight of your life. What if six weeks ago you personally witnessed one of the greatest events ever? What if six weeks ago you personally experienced one of the greatest miracles ever? Do you think you'd still be inspired?
Six weeks after the Israelites walked through the parted Red Sea on dry ground and then watched the most powerful army in the world get swept away as the waters rushed back in—
Six weeks after they stood safely on the shores on the far bank of the Sea, rescued from their enslavers—
Six weeks after they had personally experienced the greatest miracle the Bible would tell until the Resurrection of Jesus himself—
Six weeks after they had sung their lungs out in praise to the God who had "triumphed gloriously throwing horse and rider into the sea!":
The Lord is my strength and my might,
and he has become my salvation;
this is my God, and I will praise him,
my father's God, and I will exalt him! (Exodus 15:1-3).
Six weeks later… we read, "The whole congregation of the Israelites complained against Moses and Aaron in the wilderness."
The people who were once enslaved for ten generations have now been freed and have begun their long walk to the Promised Land. And they have grown hungry. In fact, they have become very "hangry" (that is, angry with hunger). And they are blaming their leaders who brought them here.  The very ones whom they had looked to for deliverance from their oppressed condition and from the chariots of Pharaoh's army—the very ones they looked to with gratitude and trust ("Israel saw the great work that the Lord did against the Egyptians. So the people feared the Lord and believed in the Lord and in his servant Moses" [Exodus 14:31]), they now sneered at in anger and judgment. Their rumbling stomachs had sapped not only their strength, but their courage—and their faith.
If you have ever led even the smallest project, you know what this is like. For rabbi and organizational systems expert Ed Friedman, this is the true test of leadership: How do you endure the resistance and even sabotage of the very people who once asked you to lead them in an important endeavor?
In my work with leaders around the world—especially in 2020, this most unprecedented year of pandemics, economic recession, social unrest, and political division—I have found that Rabbi Friedman's words could not be truer. The real challenge of leadership is not the Red Sea, the Wilderness, or Pharaoh's army in front of us, it is, as Friedman calls it, "the failure of nerve" within us. The greatest challenge that the leader faces is not the external challenge but the internal resistance of the very people that she is called to lead. And developing the resilience to wisely, and calmly act in the face of that resistance is the most necessary quality for leaders who are going to bring genuine transformation.
So where do we find such resilience?  Is it all just a matter of sheer determination and grit? In subsequent devotionals we will explore this more deeply and learn the formational practices that produce leadership resilience, but for now, here is the first critical point:
Leaders are formed in leading. 
Resilience is formed in the crucible of resistance. Leaders are formed when they take up the hard, but necessary work of bringing change. You can't develop resilience from reading a book; you can't become a leader who can calmly lead a people who are calling for your job from the safety of a classroom. Leadership formation and especially resilience is only developed as you enter into the heat of conflict and find your soul strengthened by one act of calm, convicted courage after another.
So, if you find yourself facing people whom you love and are called to lead with their eyes looking at you in disappointment and their words breathing fire, be assured. This is the very place that God has you to form you for the challenges ahead.
Reflect
When in your life have you faced resistance to your leadership?  Remember it with as much detail as possible. What feelings do the memories evoke?
What did the experience of facing resistance do to you? How did it affect you?
What did you need from God then, and what do you think you'll need from God the next time you face resistance to your leadership?
Act
Take time to revisit the experience of facing resistance by either writing in a journal or re-telling the story to a trusted friend. Pay attention to the feelings that are triggered by the experience and then ask yourself this question, "How has God used this and other experiences of resistance like this to form me for following Christ and for being a leader in his name?"
Pray
Oh Lord, even revisiting the memories of facing resistance is hard to do. I didn't always understand it and I know that I didn't always handle it perfectly. But Lord, show me how you were using that painful leadership moment to form me. Show me, please, how you will never waste the crises we face and how you are present to us in the middle of those most challenging moments. Give all who will exercise leadership today hope that you are always at work in every circumstance, for your will and for our good. Let us trust your work in us even when we are not sure you are working through us, we pray. Amen.
This devotional was adapted from Tod Bolsinger's Tempered Resilience: How Leaders are Formed in the Crucible of Change (IVP, 2020).
---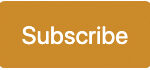 Sign up to receive a Life for Leaders devotional each day in your inbox. It's free to subscribe and you can unsubscribe at any time.
Find all Life for Leaders devotions here. Explore what the Bible has to say about work at the unique website of our partners, the High Calling archive, hosted by the Theology of Work Project. Video on today's Life for Leaders theme can be found here: How Do You Define Leadership? – Tod Bolsinger

---