I am weary and so are you. I learned why from a treasured mentor. "The pandemic was not one crisis," he explained, "it was four crises. We experienced a health crisis, an economic crisis, a racial crisis, and a political crisis all at the same time." The crises washed over us like waves. Now waves can be relaxing if you are floating offshore along a sunny beach as the waves come in predictable sets. But the pandemic felt more like whitewater rafting; the waves came from every direction at once and you never knew when one would reach out to smack you in the head.
I am weary and so are you.
There is a line in my wife's favorite Christmas carol, O Holy Night, that says a "weary world rejoices." I am weary but I want to be someone who rejoices. There are habits – practices, we Christians call them – that can help us feel joy even in the midst of weariness.
The amazing thing about humans is that we can feel two things at once. I can be sad that a friend has died and relieved that his suffering is finally over. And I can be tired but still happy. This blog is the first in a series about how weary workers can be tired but still rejoice. We will look at a series of Christian practices that tie us back to the God who loves us and who, although we lose sight of him, will never abandon us.
Practice 1: Lament
The first practice comes as a paradox. Before we can rejoice, we need to learn to lament. We need to acknowledge the pain that weariness brings so that we don't bury it where it can only fester. We need to be able to tell God exactly what we are feeling – even if it is so scary that we don't want to admit it to ourselves. And we need to learn the honesty that only a loving God would welcome. In short, we need to learn to talk to God the way the Psalms talk to God.

Lament is the appropriate biblical response to loss. A lament allows the people of God (or an individual) to cry out to God in protest – to say directly to God that things are not how they should be – and to call on God to change whatever is amiss. Laments are often raw with emotion and untidy in that they come from the heart and not the head. We Christians can lament both for ourselves and for others, both for individual complaints or for societal concerns. Our model for lament comes from Scripture, especially the Psalms of Lament and the book of Lamentations.
About half of the Psalms are Psalms of Lament.[1] How do you know which ones are laments? They are the psalms that we don't read in our churches. They are the ones that cry out to God in pain and protest. They are perhaps the most honest and raw statements in Scripture. But that is the point. The message of the Psalms of Lament is that God can handle your honesty, even and especially if you are angry at God.[2]

We need models for lament because it would be easy to draw the wrong conclusion about our complaints by thinking that God is like other authority figures we have in our lives. It is often not safe to speak honestly to a human authority figure – especially if you want to accuse that authority figure of neglecting his promises. But God invites it. We need so many biblical models of lament because we easily forget that God is not like other authority figures. For example, we think that if we refrain from speaking about our anger, then God won't know that we are angry. But all that assumes we can hide our thoughts from God. Indeed, there is a psalm specifically about this confusion.
A New Perspective on a Familiar Psalm
One of the most beloved psalms is Psalm 139. (It is, in fact, my favorite). We do not normally think of it as a psalm of lament. And that is because of how it is used in most of our congregations. We selectively edit the psalm so that it loses its ferocity. But if we read the whole psalm, we will see a raw sense of honesty before God.
The first eighteen verses of the psalm are all about how well God knows us. The psalm revels in the "fearful and wonderful" fact that we cannot hide from God. It is wonderful because God will never leave us. But it is fearful because God "knows my thoughts from afar" – even if I have been thinking something that I might otherwise want to hide from God.
Then, after this eighteen-verse description of how well God knows us, there are four verses that we Christians typically skip in our reading of the psalm. If your church reads the psalm aloud, watch how naturally we Christians skip right over these four verses. But those four verses are, in fact, the point of the psalm. "O, that you would slay the wicked," verse nineteen says. "O, that you would slay the wicked," the Psalmist is saying, and I have names for you. The psalmist wants God to kill some people for him. He is not hiding his desire from God.
Indeed, the whole point of the first eighteen verses was to say that, "Since I cannot hide anything from you, I might as well be honest. I want these people dead." And then the psalm concludes with the famous, "Search me, O God, and know my heart…See if there be any hurtful way in me, and lead me in your everlasting way." The message of the psalm is: You know me so well that I might as well be honest; I want you to kill people for me; and if that is not right, fix me. This is not a polite message. It is raw with emotion. And as such it is not fit for many of our well-mannered worship services. So we edit the psalm; we strip it of its emotion because we cannot handle its honesty. We cannot hide our thoughts from God. God can handle your honesty.
And that means we cannot hide our anger from God. What are we to do when we think that God is not doing what God promised to do, when we think that things are not the way that God said they should be? We are invited (called? commanded?) to take those thoughts directly to God. There are so many models of Psalms of Lament because we need a biblical example to legitimate our emotional outbursts.
Learning from the Psalms of Lament
The Psalms of Lament exist because God knows that we humans do not trust authority figures to handle our anger well. In those days, it was totally expected that a king might kill anyone who displeased him (e.g. Saul throws a spear at David) or told him what he did not want to hear (ask the prophet Nathan about that). The Psalms of Lament provide a language – a script – that allows us to say things to God that we might never say on our own.[3] The Psalms of Lament provide a model for how to complain rightly to God.

The pandemic has made me weary and I know that I am not my best self when I am tired. I lose patience with people. I stop seeing them as people who are made in God's image and start seeing them as problems or as solutions to my problems. In short, when I am tired, I care more about what they can do for me than what I can do for them. So, what do I do with that weary annoyance?
Whenever I have a problem with a co-worker or a worry about my job, I start with the structure that I learned from Psalm 139. I say, "God, you know me better than I know myself, so I might as well be honest with you. I am really having a problem with . You are on the side of those who have a just cause and, at the same time, you call me to love everyone. So, with the psalmist I say, 'If that ain't, fix me.' I lift myself and my situation up to you with trust."
*****
I am weary and so are you. It is easy to believe the lie that we should hide our weariness – and our anger – from God, as if God were an earthly boss who will hold our anger against us. God invites our honesty. The message of the Psalms of Lament is that God can handle our honesty, even and especially if we are angry at God.
If we are going to experience the joy that comes from faithful life in Christ, we must be honest with God about our weariness – about our pain and even about our anger. That will open us to the kind of relationship that allows us to talk to God the way the Psalms talk to God – with lament and with rejoicing.

Banner image by Engine Akyurt on Unsplash.
[1] About 65 of 150 (43%) of the psalms are laments.
[2] The contemporary recovery of lament traces its roots back to an article by Walter Brueggemann, "The Costly Loss of Lament," Journal for the Study of the Old Testament 36 (1986) 57-71. The best contemporary summary comes from John Witvliet. See, Witvliet, "What about Liturgical Lament?," PDF, published January 17, 2016, and available at http://www.academia.edu/20220148/Reflections_on_Lament_in_Christian_Worship
[3] Walter Brueggeman, Psalmist's Cry: Scripts for Embracing Lament (The House Studio and The Work of the People, 2010)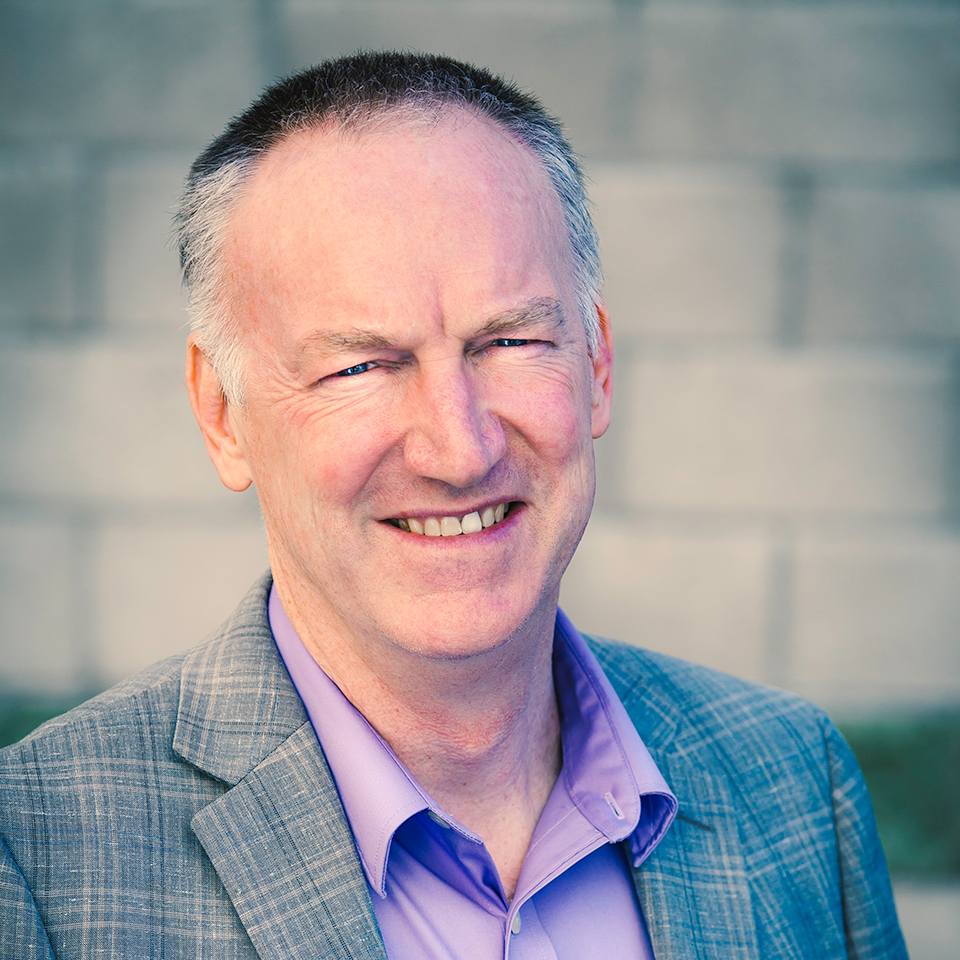 Scott Cormode, PhD, is a senior fellow at the Max De Pree Center for Leadership and is the Hugh De Pree Associate Professor of Leadership Development at Fuller Seminary. The Hugh De Pree faculty chair was established by the family of the late Hugh De Pree, an accomplished leader and former CEO of Herman Miller, Inc., and brother of Max De Pree.
Click here to view Scott's profile.