Heaven and earth will pass away, but my words will not pass away.
Focus
There's lots of interest in longevity today, both among popular gurus who promise that their secret will help you live longer, and also among serious scientists whose studies of aging suggest that human beings can live much longer than we do today. But, in the end, we will not last forever. Jesus claims that his words, however, will never pass away. When we embrace his teaching, we enter life that is not only everlasting, but also rich with meaning and full of love. True longevity is found in Jesus.
Today's devotion is part of the series Following Jesus Today.
Devotion
In my work with the De Pree Center, I have embarked on a new journey to serve people in or entering what we call the "third third" of life. In order to do this well, I have read extensively in both popular and scholarly literature related to things like retirement, aging, brain science, and human development. Again and again, I have encountered great interest in longevity. Many people yearn to live long lives (as long as they are healthy and strong). Pop culture gurus are eager to tell you how to accomplish this as they promote their particular lifestyle options. But serious researchers are also digging deeply into the factors that might lead to longer and better living. The Stanford Center on Longevity, for example, seeks "to accelerate and implement scientific discoveries, technological advances, behavioral practices, and social norms so that century long lives are healthy and rewarding." (By the way, if you'd like to learn more about the De Pree Center's Third Third Initiative, click here.)
Advances in medical science, nutrition, and healthy living make the possibility of a longer life increasing likely. David Sinclair, co-director of the Paul F. Glenn Center for the Biology of Aging at Harvard Medical School observed, "Over the last ten years, my lab and many others around the world have shown that it's not just possible to delay aging, but to reverse aspects of it. The first person to live to 150 has already been born. And, it's not crazy to say that anymore. It used to be, 10 years ago." But even if we are able to live much longer and, I hope, much better lives, we will still not be immortal.
In Luke 21:33 Jesus noted that "Heaven and earth will pass away." When God's new creation comes, there will be a radical transformation of all things. Heaven and earth as we know them today will be no more. We who are earthly beings will also pass away. There are limits to human longevity. But, Jesus added, "But my words will not pass away." We who know Jesus as truly God and truly human are not shocked by this statement. But I expect even some of his disciples might have raised an eyebrow in wonder. Who is this man who believes his words will outlast the universe? He's either crazy, a world-class narcissist, or a man who is much, much more than just a man.
Today, we're reminded of the true longevity of Jesus's words. They will outlast the whole cosmos. Thus, we're encouraged to hear them, study them, know them, take them to heart, and hang on to them for dear life. In a day when so much is changing, when so much feels temporary, we need something that will last to give solidness and meaning to our lives. The words of Jesus are just what we need.
Of course we pay attention to Jesus's words, not only because they are everlasting, but also because they are utterly life-giving. You may recall a scene from the Gospel of John in which many of Jesus's disciples deserted him. He asked those who were left, "Do you also wish to go away?" Peter answered, "Lord, to whom can we go? You have the words of eternal life" (John 6:66-67). Notice that Jesus's words are not just enduring by themselves, but also the way we come to know eternal life, the abundant life of the age to come. We will experience true longevity when we embrace the everlasting words of Jesus.
In this season of Lent, may you cling to the words of Jesus because they are uniquely long-lasting and uniquely life-giving.
Reflect
What are your thoughts about longevity? Do you want to live a long life? If so, why? If not, why not?
To what extent to the words of Jesus matter to you? How do you interact with his words?
Have you found the words of Jesus to be life-giving? If so, in what ways?
How might you engage with the words of Jesus more deeply and regularly?
Act
Let me encourage you to memorize today's verse, Luke 21:33, "Heaven and earth will pass away, but my words will not pass away." As you do, take this verse with you today, meditating upon it throughout the day.
Pray
Lord Jesus, that is a bold claim! Heaven and earth will pass away, but your words will last forever. Wow!
I admit, Lord, that it would be easy for me to read this verse and move on. I believe your words are uniquely truthful, uniquely authoritative, uniquely lasting. But I would like to reflect further on what your words mean in my life. Help me by your Spirit to see how much your words shape my thinking, feeling, and living. Am I holding fast to your words? Are they forming my soul? Are they guiding how I live each day at work, with friends, among my family and my neighbors?
I am reminded today, Lord, that you are not just an inspired teacher. The words of the best teacher will pass away. You are so much more. I worship you today as Immanuel, God with us, the Word of God Incarnate, the One whose words last forever and ever, the words of life. Amen.
P.S. from Mark
If you're a pastor or organizational leader, you might want to recommend Life for Leaders to your people. This Bible-based devotional seeks to help followers of Jesus know the Lord more deeply and live out their faith more fully. Because of the generosity of our supporters, we are able to offer Life for Leaders without charge to all subscribers. Simply send folks to any daily devotion (see Subscribe button below) or to our Sign Up page.
---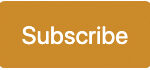 Sign up to receive a Life for Leaders devotional each day in your inbox. It's free to subscribe and you can unsubscribe at any time.
Find all Life for Leaders devotions here. Explore what the Bible has to say about work at the unique website of our partners, the High Calling archive, hosted by the Theology of Work Project. Reflection on today's Life for Leaders theme can be found here: On Guard and Actively Preparing

---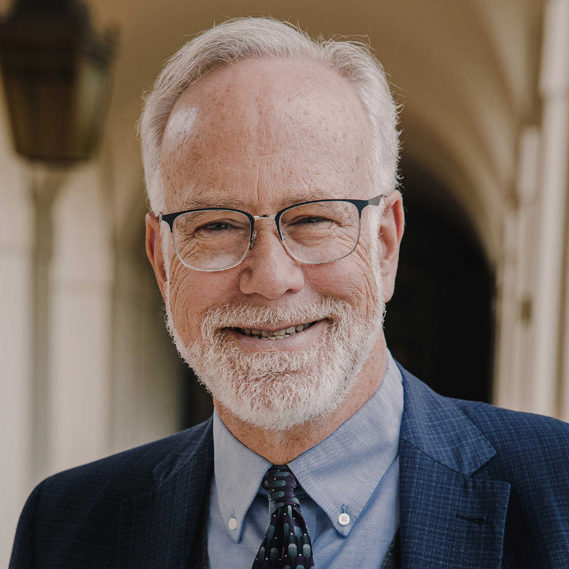 Dr. Mark D. Roberts is a Senior Strategist for Fuller's Max De Pree Center for Leadership, where he focuses on the spiritual development and thriving of leaders. He is the principal writer of the daily devotional, Life for Leaders, and the founder of the De Pree Center's Flourishing in the Third Third of Life Initiative. Previously, Mark was the Executive Director of the De Pree Center, the lead pastor of a church in Southern California, and the Senior Director of Laity Lodge in Texas. He has written eight books, dozens of articles, and over 2,500 devotions that help people discover the difference God makes in their daily life and leadership. With a Ph.D. in New Testament from Harvard, Mark teaches at Fuller Seminary, most recently in his D.Min. cohort on "Faith, Work, Economics, and Vocation." Mark is married to Linda, a marriage and family counselor, spiritual director, and executive coach. Their two grown children are educators on the high school and college level.