As he was now approaching the path down from the Mount of Olives, the whole multitude of the disciples began to praise God joyfully with a loud voice for all the deeds of power that they had seen, saying,
"Blessed is the king
+++who comes in the name of the Lord!
Peace in heaven,
+++and glory in the highest heaven!"
Focus
As Jesus entered Jerusalem, riding on a small donkey, his followers greeting him joyfully, saying "Blessed is the king who comes in the name of the Lord!" Yet, in only a few days Jesus would completely upset their expectations for what his kingship would entail. We also have expectations for Jesus as our King or Lord. But are we willing to let him be truly and fully the sovereign over all of our lives? How will we welcome King Jesus today?
Today's devotion is part of the series Following Jesus Today.
Devotion
Several years ago I had the opportunity to spend a day in Jerusalem with my family. We began our visit on the Mount of Olives, a rounded hill just east of the Old City, featuring the Temple Mount with its glittering Dome of the Rock. Then we walked down toward Jerusalem on the ancient path that Jesus took as he began his watershed visit to the holy city. (I took today's photo while walking on this path.)
As we walked, I kept imagining what it was like when Jesus rode on that very path, greeted by the joyful praise of his disciples and admirers. I could almost hear their cries, which Luke presents this way, "Blessed is the king who comes in the name of the Lord! Peace in heaven, and glory in the highest heaven!" (19:38).
Now, if you're like me, you may be wondering what happened to hosanna. This word appears on the lips of the crowd in the other biblical Gospels (for example, Mark 11:9-10). Hosanna is a transliteration of a Hebrew phrase that meant "Save us, now!" and was often used as an expression of praise to God. Luke, writing for a Gentile audience that would not have known the meaning of hosanna, captured the sense of this word in his description of the disciples who "began to praise God joyfully with a loud voice" (19:37).
Luke tells us that the people welcomed Jesus as "the king who comes in the name of the Lord" (19:38). They saw him as fulfilling the prophecy of Zechariah 9:9, "Lo, your king comes to you; triumphant and victorious is he, humble and riding on a donkey, on a colt, the foal of a donkey." Those who welcomed Jesus that day expected him to deliver Israel from Roman oppression and to establish God's kingdom with peace, not just for Israel, but for all nations (see Zechariah 9:10).
The crowd on what we call Palm Sunday did not have any idea what Jesus would soon do with his royal authority. They could not have imagined that in only a few days a sign would be posted for Jesus in Jerusalem with the words, "This is the King of the Jews" (Luke 23:38). Yet this sign would intend to mock his royalty as he was dying on a Roman cross, an apparent victim of Roman sovereignty. Hardly what one expected of a king!
When we acknowledge Jesus as the King over our lives – often using the more common title of "Lord" – we bring our own expectations about what this means. Perhaps we envision Jesus as having authority mainly over the personal and "spiritual" parts of our lives. Or perhaps we imagine some kind of co-regency, in which we are equal partners with Jesus in governing our lives. Maybe we focus so much on Jesus as our Savior – which he is, thanks be to God! – what we ignore his role as King or Lord. Or, it may be that we truly seek for Jesus to be, not just a king in our lives, but the King of kings and Lord of lords. We see our chief purpose in life as serving our King in everything we do and say.
Today, as we continue to follow Jesus through Lent, let me encourage you to consider what it might mean for you to welcome Jesus as your King in a deeper and truer way today. Blessed is the king who comes in the name of the Lord . . . to you!
Reflect
How do you suppose you would have felt and acted if you had been among the followers of Jesus who welcomed him to Jerusalem?
In what ways do you experience Jesus as your King or Lord?
Are there parts of your life that you're still keeping under your own sovereignty? How might you surrender more of your life to King Jesus?
Act
If you can identify a part of your life that you have not given over to King Jesus, take some time to think about why this is the case. Then, if you are able, offer that part of your life to Jesus. If you resist doing this, talk with Jesus about your resistance and ask for his help.
Pray
Lord Jesus, how I wish I could have been among those who welcomed you to Jerusalem. It would have been an honor and a joy to acknowledge you as King.
Yet, I'm quite sure I would not have understood the true nature of your kingdom. I would have expected you to vanquish the Romans and reestablish the kingdom of Israel, just like your other disciples did. I would have had so much to learn.
I still do! Even knowing quite a bit about what it means for you to be the King, there are still parts of me that resist your sovereignty. I want to be the ruler of my life, or at least a co-ruler with you. I confess my failure to live with you as the sole sovereign over every part of me.
Help me, my Lord and King, to give all that I am to you, to live each day for your purposes and your glory. May I trust your guidance and following your commands.
All praise be to you, Jesus, King of kings and Lord of lords! Amen.
P.S. from Mark
If you're a pastor or organizational leader, you might want to recommend Life for Leaders to your people. This Bible-based devotional seeks to help followers of Jesus know the Lord more deeply and live out their faith more fully. Because of the generosity of our supporters, we are able to offer Life for Leaders without charge to all subscribers. Simply send folks to any daily devotion (see Subscribe button below) or to our Sign Up page.
---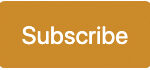 Sign up to receive a Life for Leaders devotional each day in your inbox. It's free to subscribe and you can unsubscribe at any time.
Find all Life for Leaders devotions here. Explore what the Bible has to say about work at the unique website of our partners, the High Calling archive, hosted by the Theology of Work Project. Reflection on today's Life for Leaders theme can be found here: The Triumphal Entry – Promised Peace

---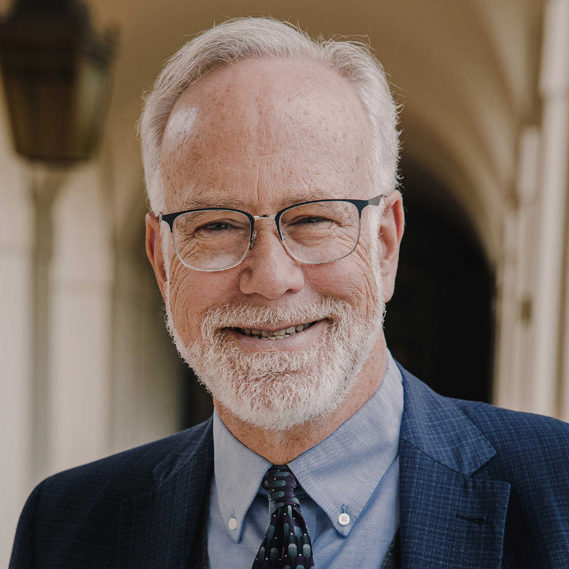 Dr. Mark D. Roberts is a Senior Strategist for Fuller's Max De Pree Center for Leadership, where he focuses on the spiritual development and thriving of leaders. He is the principal writer of the daily devotional, Life for Leaders, and the founder of the De Pree Center's Flourishing in the Third Third of Life Initiative. Previously, Mark was the Executive Director of the De Pree Center, the lead pastor of a church in Southern California, and the Senior Director of Laity Lodge in Texas. He has written eight books, dozens of articles, and over 2,500 devotions that help people discover the difference God makes in their daily life and leadership. With a Ph.D. in New Testament from Harvard, Mark teaches at Fuller Seminary, most recently in his D.Min. cohort on "Faith, Work, Economics, and Vocation." Mark is married to Linda, a marriage and family counselor, spiritual director, and executive coach. Their two grown children are educators on the high school and college level.