And do not keep striving for what you are to eat and what you are to drink, and do not keep worrying. For it is the nations of the world that strive after all these things, and your Father knows that you need them. Instead, strive for his kingdom, and these things will be given to you as well.
Focus
Jesus urges us to strive for the kingdom of God. That's great, except we need to know what the kingdom of God is. In the teaching of Jesus, it's not just the same as heaven, or the world filled with God's justice and peace, or the place where God rules. Rather, the kingdom of God is God's reign, rule, authority, sovereignty. When Jesus says that the kingdom of God is at hand, he means that God is coming to reign "on earth as in heaven," and that this is happening soon. In fact, the reign of God begins in the earthly ministry of Jesus, even as it continues today among those who live intentionally with God as their King and Lord.
Today's devotion is part of the series Following Jesus Today.
Devotion
For the past several days, we have been focusing on a passage in Luke 12 in which Jesus urges his disciples not to worry, supplying several reasons why worry is both unnecessary and unhelpful. Toward the end of this passage Jesus offers an alternative, something that deserves our full attention and effort. In light of the fact that our Heavenly Father knows what we need, instead of worrying, we should "strive for his kingdom" (12:31). That's quite clear and simple, except for one thing. Do we know what the kingdom of God is? Do we know that for which we should be striving?
In my experience as a pastor and a professor, I have found that many Christians aren't quite sure what the kingdom of God is. Others think they know, but their notions of the kingdom aren't quite in sync with the teaching of Jesus. For example, sometimes people equate the kingdom of God with heaven, with what we will experience after we die. There is a close connection between the kingdom of God and life beyond this life, but we shouldn't equate the kingdom and heaven. Other Christians believe the kingdom of God is what will exist when peace and justice fill the earth. To be sure, there is a close connection between the kingdom and God's peace and justice, but it's not quite right to equate them.
Finally, it's understandable that some people think of the kingdom of God as the place where God's reigns. That's consistent with the meaning of the English word "kingdom," but it doesn't quite capture Jesus's teaching. Yes, there is a sense in which the place where God rules is God's kingdom. But Jesus emphasizes, not so much the place as the power, not the real estate but the reign.
So, if the kingdom of God isn't heaven or the world made right or the place where God rules, what is it? If you're looking for a more in-depth answer to this question, you might find helpful an article I wrote called, "Jesus and the Kingdom of God: What You Need to Know." You can find it on the De Pree Center website. I will briefly summarize my findings here.
The kingdom of God, according to the proclamation of Jesus, is God's reign or rule. It's not so much a place or a quality of life as it is God's authority, God's sovereignty, God's dominion. So, when Jesus announced that the "kingdom of God has come near" (Mark 1:15), he was proclaiming the imminent coming of God's reign on earth. We see this understanding of the kingdom of God in the prayer Jesus taught his disciples, which we call The Lord's Prayer: "Thy kingdom come; thy will be done on earth at it is in heaven" (see Matthew 6:10). Because God reigns fully in heaven, God's will is being done there. When God reigns fully on earth, God's will will be done here as well.
At times, Jesus talked about the reign of God as something that was coming in the future: "I tell you, I will never again drink of this fruit of the vine until that day when I drink it new with you in my Father's kingdom" (Matthew 26:29). Yet, at other times, Jesus talked about the kingdom as a present reality: "But if it is by the Spirit of God that I cast out demons, then the kingdom of God has come to you" (Matthew 12:28). How do we make sense of this? What we need to understand is that the reign of God will come fully sometime in the future. Yet, beginning with the ministry of Jesus, the reign of God has begun to be present on earth right now. Though God is ultimately sovereign over all things, God has chosen not to reign completely right now. Things are moving in that direction. Yet, wherever God's authority is recognized, wherever God's sovereignty is honored, in those times and places, in those hearts and minds, the kingdom of God is present now, not completely, but truly.
Though I continue to use the phrase "kingdom of God" or, as it appears sometimes in Matthew's Gospel, "kingdom of heaven," I find it helpful always to think "reign of God" when I see, say, or hear "kingdom of God." What Jesus announced was the coming of God's reign on earth. What Jesus did was to demonstrated the presence and power of that reign. He displayed both in word and in deed the reality of God's authority, sovereignty, and power.
In next Monday's devotion I'll consider how we can do what Jesus urges in Luke 12:31—namely, strive for God's kingdom. For now, let me encourage you to reflect on the kingdom of God and its relevance for your life both now and in the future.
Reflect
When you hear the phrase "kingdom of God," what comes to mind?
Do you think very much about God's kingdom and its relevance for your life? If so, why? If not, why not?
Christians sometimes use other language to convey the reality of God's reign. Can you identify one or more of those ways of speaking?
Act
As you begin your day, commit to living intentionally under the reign of God in all you do.
Pray
Lord Jesus, thank you for teaching about the kingdom of God. Thank you for inviting us to strive for this kingdom. Help us, Lord, to know what this means and to do it faithfully.
Father in heaven, "thy kingdom come, thy will be done on earth as it is in heaven." Amen.
A Note from Mark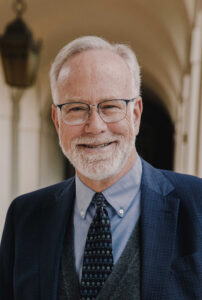 Friends, I'm sending this note to let you know about a new opportunity in our third third work. We have just added an extra Road Ahead cohort for folks in the third third of life, and we still have a couple of open spaces.
In the past couple of years, dozens of people in this season of life have found Road Ahead to be a great opportunity to clarify God's calling in this transitional time. I've led several Road Ahead groups and am enthusiastic about this program. (You can learn more about my excitement for Road Ahead here.)
We're planning on starting the new cohort in a couple of weeks. If you have questions about it, please . . . . For more information about Road Ahead in general, click here.
Grace and Peace, Mark
Find all Life for Leaders devotions here. Explore what the Bible has to say about work at the unique website of our partners, the High Calling archive, hosted by the Theology of Work Project. Reflection on today's Life for Leaders theme can be found here: Is the Kingdom of God Part of My Daily Life?

---
Subscribe to Life for Leaders
Sign up to receive a Life for Leaders devotional each day in your inbox. It's free to subscribe and you can unsubscribe at any time.
---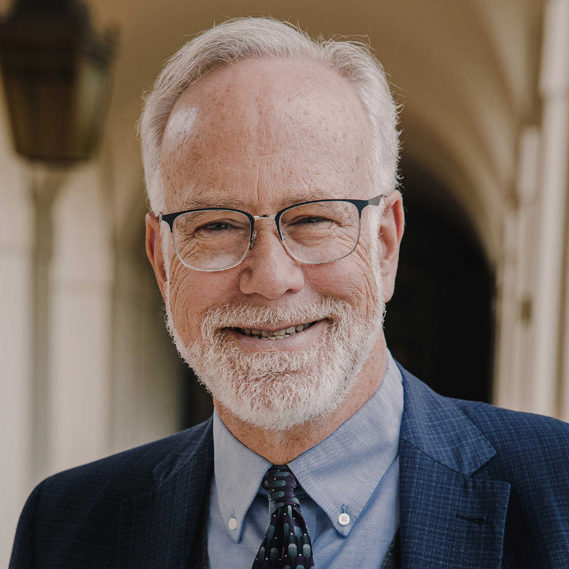 Dr. Mark D. Roberts is a Senior Strategist for Fuller's Max De Pree Center for Leadership, where he focuses on the spiritual development and thriving of leaders. He is the principal writer of the daily devotional, Life for Leaders, and the founder of the De Pree Center's Flourishing in the Third Third of Life Initiative. Previously, Mark was the Executive Director of the De Pree Center, the lead pastor of a church in Southern California, and the Senior Director of Laity Lodge in Texas. He has written eight books, dozens of articles, and over 2,500 devotions that help people discover the difference God makes in their daily life and leadership. With a Ph.D. in New Testament from Harvard, Mark teaches at Fuller Seminary, most recently in his D.Min. cohort on "Faith, Work, Economics, and Vocation." Mark is married to Linda, a marriage and family counselor, spiritual director, and executive coach. Their two grown children are educators on the high school and college level.