Bob Matsushima never felt a calling to a particular career path. "I think my journey started off with avoidance rather than a desired goal… I had no idea what I wanted to do," he says. Retired now, Bob recounts his life to this point with a smile, grateful for the fullness of it.
After he graduated from high school, Bob bounced around some state schools before finally transferring into UCLA in his junior year. He chose biology as his major, only because, he says, "I didn't want to have a major where I had to write or ever do an essay. Just multiple choice or true and false."
Eventually he went to graduate school for public health—he didn't get into medical school and admits he didn't try all that hard anyway. "I did that because I didn't wanna work. I didn't want to hit the ground and get a corporate job." His focus there was on health care planning, and he became involved with a group that surveyed the public health issues of the Asian American community in Los Angeles County. Bob went on to consulting work after that, helping determine the healthcare needs of Native American tribes all over Nevada. But after a while, the work—and the endless miles of driving—wore him out.
After realizing he couldn't keep up, he finally started asking God, "Well, what should I do?"
Much like in his youth, he still didn't have a particular passion for a specific job, but Bob did believe it a priority to start a family with his wife and to help provide them. His father, whose life was shaped by hardship that came after the internment of Japanese Americans during WWII, never gave Bob much direction about "goals or purpose" when it came to jobs. But Bob recalled the philosophy that his father always taught him: "You've got to provide for your family, and you can't just do what you wanna do. You're not working for yourself. You gotta do what you gotta do even if you don't like it."
After realizing he couldn't keep up, he finally started asking God, "Well, what should I do?"
A happenstance correspondence with an old college friend pointed Bob to optometry. The friend said it was good money, wasn't hard, and didn't overwhelm one's personal life. The thought of not sitting at a desk all day, having short conversations with patients, and doing some problem-solving appealed to Bob. "Doing that all day," he says, "I think I could do that."
So, Bob went to UC Berkeley to become an optometrist. And though he and his wife, Teresa, ventured north for school, he shares that it was their church life that really marked that time in their lives: "It became our family up there. We learned the value of church. We learned the value of community, supporting one another, of living out your Christian commitment and values in the context of church. The friends that we made there are still our lifetime friends."
They moved back down to Southern California when Teresa became pregnant with their first child, because they wanted their kids to grow up around their grandparents. As to where exactly they'd settle down, they focused first on finding a church, and that would determine where they'd live. They ended up in Gardena. Where others might have located themselves based on career, "our housing decision was based on where our church was," he says plainly.
Bob lights up in sharing about the family and home that he and Teresa made, much more so than talking about his career path. "I believe in the small house," he says, emphasizing the value of simple living—which he considers a Christian virtue—and talking about the importance of family members sharing spaces and doing life alongside each other. He and Teresa were involved very much in the kids' lives, volunteering in their school and church activities. "A lot of those decisions were based upon our relationship to Christ," he says. "We tried to make those kinds of daily decisions that you do in life in terms of our Christian faith."
He found a job as an optometrist in Los Angeles, but soon transferred right to Gardena, only seven minutes away from their home. He worked there for twenty-five years. Their church, the kids' schools, his job, and their home all within a short radius. For him, that was the best and most important thing—to be able to invest in all these areas of life, with church and family never taking a backseat to work.
"A lot of those decisions were based upon our relationship to Christ," he says. "We tried to make those kinds of daily decisions that you do in life in terms of our Christian faith."
When asked if he regretted anything about his career, he says "only if I think about money." But then he goes on, "If I thought about what paid the most, I would have gone into private practice. Every now and then you get into these temptations or flights of fancy, but no, when I think about it, I think, thank you Lord." He's especially grateful for the opportunities his work gave him to serve the middle and working-class clientele and diverse populations in his local area, just south of South Central L.A. All of it, he says, "helped form my worldview of being a Christian," which he says resists a worldview of being "more judgmental than sympathetic towards the needs of other people."
Recently retired, Bob and Teresa are far from finished asking God the question of what they should do. A few years ago, they volunteered to join their church's college group for the Urbana Missions conference. There, a nudge by the Holy Spirit ended up leading Bob and Teresa to volunteer for months in Madagascar with the missions organization Mercy Ships. "One of the best experiences of my life," Bob says. Since then, they've done short-term missions in the Philippines and Japan, too, wherever they've felt God's called them to go. And they're open to more if need arises, "maybe not just two months but maybe two years."
Now, he and Teresa actively encourage others in similar situations to be open to God's calling, wherever that might take them in the world, and for however long.
"I feel very open towards where God leads," Bob says of what's next. "It's really that day-to-day walk. Aligning yourself to what God's doing in your life and what God's doing around you, and buying into that. And really, it's being open to that leaning. And that's what I'm trying to listen to. I'm not a good listener," he says, "and that's something new to me."
---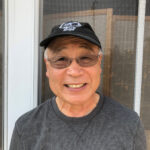 Bob Matsushima relishes a steaming cup of Peet's Coffee and burying his nose in a good sci-fi novel. He is married to Teresa, who caused all things to bloom in his life. He has two married coffee-brewing-meaning-of-life-seeking children, of whom he could not be more proud, and four grandchildren, whose presence causes his heart to leap in God's fullness of joy.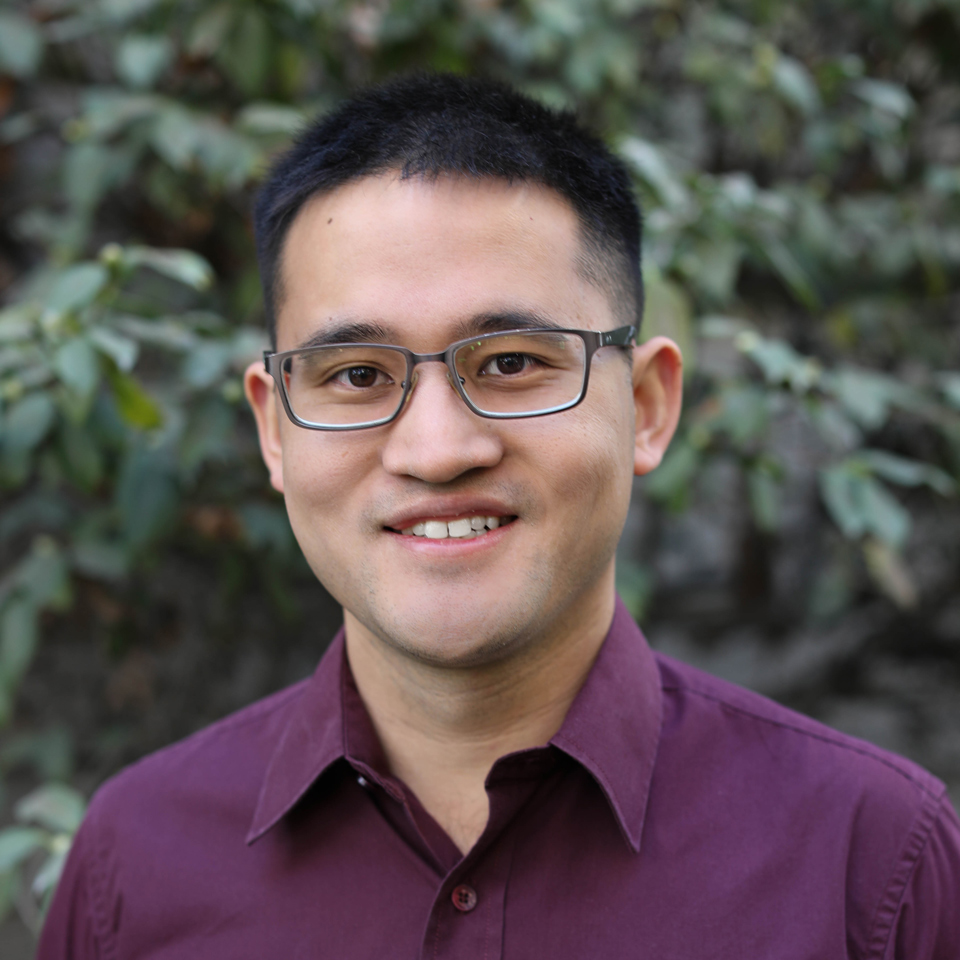 Jerome Blanco works at Fuller Theological Seminary. He received his MDiv from Fuller Seminary and his MFA from New York University.