For there were about five thousand men. And he said to his disciples, "Make them sit down in groups of about fifty each." They did so and made them all sit down.
Focus
Sometimes Jesus asks us to do things that are risky, things that won't be accomplished apart from supernatural help. In such times we might hold back, not wanting to look foolish. Or we can go out on a limb, stepping out in bold faith. Is Jesus asking you to do something today that requires his help? If so, are you willing to do it?
Today's devotion is part of the series Following Jesus Today.
Devotion
In yesterday's Life for Leaders devotion we considered what the story of Jesus's miraculous feeding on the crowd says about Jesus. Today, I want to reflect a bit more on this story, focusing on what it says about us in our relationship with Jesus.
You'll recall the setup. Jesus had been teaching a large crowd of several thousand people. When evening came, the disciples urged Jesus to send them away so they could get dinner. Jesus responded by telling the disciples to feed them. But they told Jesus they didn't have nearly enough food. In fact, they had just about exactly two "take out" dinners (or "to go," "take away," or "carry out," depending on where you live).
What did Jesus do with this information? Well, for one thing he did not explain to his disciples what he was planning. Rather, he told them to get the people to sit down in groups of fifty, as if they were about to be fed.
Now, if you're familiar with this story and how it ends you might miss the tension of this scene. Put yourselves into the story for a moment. You're a disciple of Jesus. You're also a sensible person and you know that you can't serve thousands with two fish and five loaves of bread. Yet Jesus seems to believe there will be plenty of food. Moreover, he wants you to act as if this is true. He wants you to go out on a limb by acting as if food is coming. He expects you to put your reputation on the line.
One thing you know for sure. This is going to turn out badly unless Jesus does something amazing. There is no other happy ending to this story. You have seen Jesus do miracles before. Yet it's one thing to have seen them in the past and still another thing to trust him for the next one, a big one at that. So you have a choice. You can be safe and pass on the "seating people for dinner" activity. Or you can go out on that limb, trusting Jesus for a miracle.
What would you do?
I'll be honest with you. I'm not sure what I would do. I would surely be of two minds in the moment. Part of me would be thinking, "Hey, no way! I don't want to look foolish." And another part of me would think, "Well, Jesus has done amazing things in the past. He's getting ready to do it again." As I reflect on my past relationship with Jesus, I can remember times when I took the safe path. And I can think of times when I sensed Jesus calling me to something risky and, trusting him, I stepped out in faith and did what I believed he wanted me to do.
In the story in Luke 9, things turn out marvelously. Jesus produces a prodigious feast from a couple of box lunches. The disciples not only get to serve as hosts, but also they are first-hand witnesses to an extraordinary miracle. All good!
But, in my experience, sometimes things don't turn out as we would hope, even when we attempt to go out on a limb for Jesus. In tomorrow's devotion I reflect a bit further about why this is. For now, however, I'd like you to consider whether Jesus is calling you to something the requires risk-taking faith. It may be in your work or your personal life, in your family, neighborhood, or church. Perhaps you already know exactly what this is. Perhaps you need to wait upon the Lord for additional guidance. Or perhaps, at this moment, you are doing everything you need to be doing in obedience to the Lord. Let the following questions help you discern the call of Jesus in this moment.
Reflect
Can you think of a time in your life when you went out on a limb in obedience to Jesus? Why did you do this? What happened?
Do you sense that Jesus is calling you to something new today, something risky, something that will require his miraculous help? If so, what is it? What are your thoughts and feelings about this? If you are holding back, why?
Are you willing to ask the Lord if there is something he would like you to do that you're not currently doing?
Act
If you are sensing strongly that Jesus wants you to do something, then let me encourage you to do it. If you aren't sure, then ask the Lord for guidance.
Pray
Lord Jesus, first, I want to thank you for involving me in your work. It's an extraordinary privilege to be one of your disciples in this day. It's a wonder that you want to use me for your kingdom purposes. Thank you!
Yet, Lord, you know it isn't always easy for me. Sometimes I sense your guidance but hold back. I can be fearful and hesitant. After all, I don't want to fail. I don't want to look foolish. Help me to trust you enough to go out on a limb when that's what you call me to do.
Remind me, Lord, of your faithfulness in the past. Help me to remember your goodness and grace. Help me to trust you even when I am hesitant. Today, I offer to you all that I am. Use me for your purposes. May I even be willing to be a fool for you! Amen.
---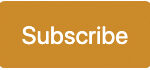 Sign up to receive a Life for Leaders devotional each day in your inbox. It's free to subscribe and you can unsubscribe at any time.
Find all Life for Leaders devotions here. Explore what the Bible has to say about work at the unique website of our partners, the High Calling archive, hosted by the Theology of Work Project. Reflection on today's Life for Leaders theme can be found here: The Deeper Meaning of the Feeding of the 5,000

---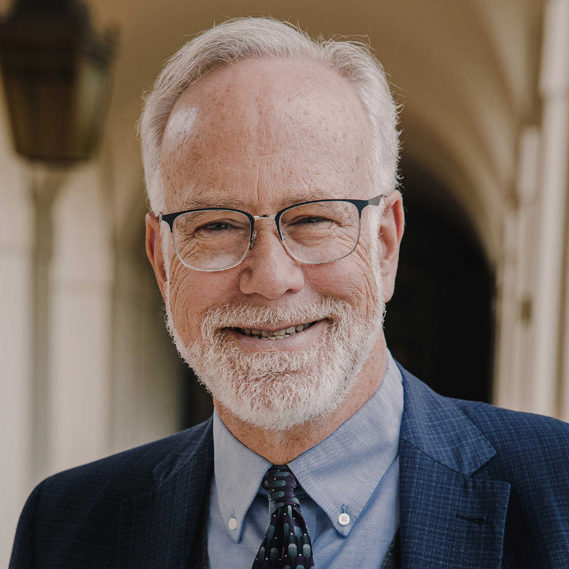 Dr. Mark D. Roberts is a Senior Strategist for Fuller's Max De Pree Center for Leadership, where he focuses on the spiritual development and thriving of leaders. He is the principal writer of the daily devotional, Life for Leaders, and the founder of the De Pree Center's Flourishing in the Third Third of Life Initiative. Previously, Mark was the Executive Director of the De Pree Center, the lead pastor of a church in Southern California, and the Senior Director of Laity Lodge in Texas. He has written eight books, dozens of articles, and over 2,500 devotions that help people discover the difference God makes in their daily life and leadership. With a Ph.D. in New Testament from Harvard, Mark teaches at Fuller Seminary, most recently in his D.Min. cohort on "Faith, Work, Economics, and Vocation." Mark is married to Linda, a marriage and family counselor, spiritual director, and executive coach. Their two grown children are educators on the high school and college level.