When Jacob learned that there was grain in Egypt, he said to his sons, "Why do you keep looking at one another? I have heard," he said, "that there is grain in Egypt; go down and buy grain for us there, that we may live and not die." So ten of Joseph's brothers went down to buy grain in Egypt. But Jacob did not send Joseph's brother Benjamin with his brothers, for he feared that harm might come to him.
In yesterday's Life for Leaders devotion, we began focusing on Jacob, Joseph's father, and his leadership of his family. We saw that Jacob, as the patriarch of his family, was a strong, authoritative leader. Yet, we also saw Jacob's frustration with his ten sons who kept "looking at one another" rather than taking action to deal with the possible starvation of the family owing to famine (42:1). They did not take the initiative as leaders, but chose instead to wait for their father's instruction. Reflecting on Jacob's example, I suggested that sometimes a strong, influential leader can actually inhibit the growth and health of the organization he or she leads.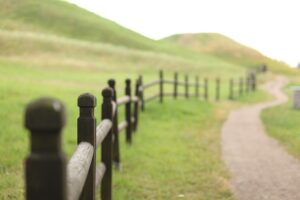 Consider a more contemporary example. Tod Bolsinger, my friend and colleague at Fuller Seminary, where he is Vice President of Vocation and Formation, was for many years the Senior Pastor of San Clemente Presbyterian Church in Southern California. When Tod started at the church, there were a myriad of problems. But, before too long, under Tod's strong leadership, the church was thriving by almost every measure we use to evaluate churches. Yet, during a season of apparent flourishing, Tod and his fellow leaders sensed that something was wrong. As he writes in his recent book, Canoeing the Mountains: Christian Leadership in Uncharted Territory, "We became infected with a kind of malaise, a tangible diminishing of enthusiasm. As the pastor, I was confused. How could we be doing so well and yet feel like something was so wrong?"
Now, if Tod had been mentored by Jacob, he might have said testily to his congregation, "Why do you keep looking at one another?" But, instead, Tod and his lay leaders brought in a consulting group to help them figure out what was wrong. After the consultants dug deep into the life of the church, they came back with an unsettling report. Tod writes, "There were some 'early warning signs' that could be traced to an unintended consequence of the past decade's success. The success of a unified vision had given birth to an overly centralized institution."
Tod asked the chief consultant, "So what's causing this? What's at the heart of the problem? What do we need to change?" The answer Tod heard was not what he was expecting. "You.," the consultant said bluntly. Tod had been so successful in a certain kind of leadership, and his congregation was so supportive of Tod as their leader, that they were losing energy, creativity, and initiative.
At this point Tod seized an opportunity that Jacob missed. Rather than being upset by the lack of leadership in the people whom he led, Tod determined to become a different kind of leader himself. As he explains in Canoeing the Mountains, "I had to lose some of my status, power and control. I had to lose 'say' over certain aspects of the mission, and mostly I had to lose my identity as the resident expert and learn to lead all over again."
And so he did. I'm glad to say that Tod captured his learning in the book, Canoeing the Mountains, which is already being used with great appreciation by leaders in the church, parachurch, and marketplace. If Jacob had read this book, he might have realized that if he wanted his sons to do more than "keep looking at one another," if he wanted his sons to be effective leaders in their own right, then Jacob would need to "learn to lead all over again." Jacob, of course, did not avail himself of this opportunity. But his example challenges us to scrutinize our own leadership. By God's grace, with help from folk like Tod Bolsinger, we can be leaders who, in Tod's words, energize "a community of people toward their own transformation in order to accomplish a shared mission in the face of a changing world."
QUESTIONS TO CONSIDER:
In what ways does your leadership energize those who have been entrusted to your care? Do you think of your leadership this way?
Have you ever experienced a leader who energized you and helped you and your colleagues to be transformed for your mission? If so, what did that leader do to accomplish this kind of transformation?
PRAYER:
Gracious God, again we thank you for the example of Jacob and for what we can learn from his leadership of his sons. Thank you also for those in our day, for folks like Tod, who help us to learn how we can lead in a way that energizes people and transforms them into healthy community invested in your mission.
Dear Lord, please give me the courage to examine my own leadership. By your Spirit, show me where I am doing well and where I need to grow. Whether I'm exercising leadership in a corporate setting, in a shop, in a school, in a neighborhood, or in my family, may I lead in a way that honors you and energizes your people. Amen.

Image Credit: CC0 Public Domain.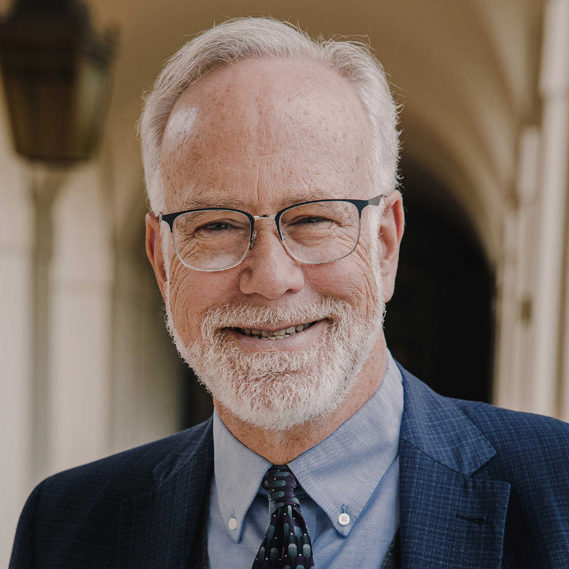 Dr. Mark D. Roberts is a Senior Strategist for Fuller's Max De Pree Center for Leadership, where he focuses on the spiritual development and thriving of leaders. He is the principal writer of the daily devotional, Life for Leaders, and the founder of the De Pree Center's Flourishing in the Third Third of Life Initiative. Previously, Mark was the Executive Director of the De Pree Center, the lead pastor of a church in Southern California, and the Senior Director of Laity Lodge in Texas. He has written eight books, dozens of articles, and over 2,500 devotions that help people discover the difference God makes in their daily life and leadership. With a Ph.D. in New Testament from Harvard, Mark teaches at Fuller Seminary, most recently in his D.Min. cohort on "Faith, Work, Economics, and Vocation." Mark is married to Linda, a marriage and family counselor, spiritual director, and executive coach. Their two grown children are educators on the high school and college level.