"What good is it for someone to gain the whole world, yet forfeit their soul?"
As I read this verse today, my heart was touched. I sensed, perhaps as never before, the power and relevance of this verse for my life and for the lives of so many of my friends and colleagues. Jesus asked, "What good is it for someone to gain the whole world, yet forfeit their soul?" (Mark 8:36). I need to hear this today. Perhaps you do too.
For much of my life, I read this verse as if it has mainly to do with the afterlife. If we gain the whole world but don't believe in Jesus, we will "forfeit our soul" in the sense of experiencing eternal separation from God. I don't think this understanding of Mark 8:36 is altogether mistaken. But I think it misses something important. When Jesus talks about forfeiting our souls, he is not thinking merely of life beyond death. He is also thinking about the life we live now, on earth, every day.
I know many people who are striving for great things, such as: building a successful business, fighting human trafficking, teaching students in challenging, inner-city schools, etc. Some of these folks are working so many hours that they have almost no time for life outside of work. In fact, I was just talking with a person who recently left a very impressive job because he was required to work at least 80 hours a week. Though he didn't use the language of Jesus, he might very well have said that he was gaining the whole world yet forfeiting his soul.
We can lose our souls, not just in the hereafter, but in this world if we give so much of ourselves to work that we don't have time to nurture our souls. We can sacrifice the very things that truly enrich our inner lives: friendship, sleep, retreat, worship, play, prayer, family, service, mission, and community. Thus, we need to hear the question of Jesus: What good is it for you to gain the whole world, yet forfeit your soul?
QUESTIONS TO CONSIDER:
How do you respond to this question of Jesus?
Are you at risk of gaining something great but losing your soul in the process?
What nurtures your soul? Are you regularly engaging in practices that nurture your soul? If not, why not?
PRAYER:
Lord Jesus, your question cuts to the heart of our lives. We can find it terribly easy to strive "for the whole world" and yet lose our souls in the process. Forgive us for our poor and self-defeating choices. Help us, we pray, to choose life rather than death.
I pray especially for those who feel caught in a life of excessive busyness. They know they are hurting their souls, but they aren't sure how to make things better. Give them wisdom, Lord. Speak to their minds and hearts. Show them a way out, a way to a better life, a life of true relationship with you. Amen.
P.S. from Mark – If you are looking for help in regaining your soul, let me suggest Fuller Formation Groups for Marketplace Leaders. These groups, which include three, two-day retreats over the course of a year, are designed to help you discover how you can live so as to be the person God is calling you to be. I will be leading a Fuller Formation Group for Marketplace leaders in the Bay Area of California, beginning January 19-21. Other groups will be coming down the road. For more information, to express your interest, or to apply for this group, please visit the Marketplace Group webpage.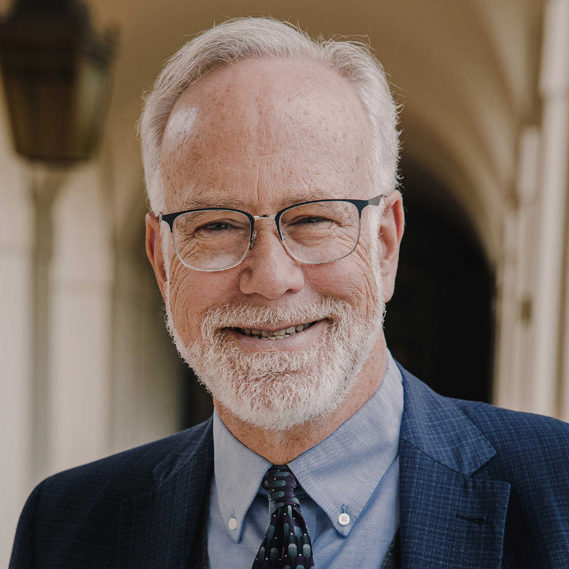 Dr. Mark D. Roberts is a Senior Strategist for Fuller's Max De Pree Center for Leadership, where he focuses on the spiritual development and thriving of leaders. He is the principal writer of the daily devotional, Life for Leaders, and the founder of the De Pree Center's Flourishing in the Third Third of Life Initiative. Previously, Mark was the Executive Director of the De Pree Center, the lead pastor of a church in Southern California, and the Senior Director of Laity Lodge in Texas. He has written eight books, dozens of articles, and over 2,500 devotions that help people discover the difference God makes in their daily life and leadership. With a Ph.D. in New Testament from Harvard, Mark teaches at Fuller Seminary, most recently in his D.Min. cohort on "Faith, Work, Economics, and Vocation." Mark is married to Linda, a marriage and family counselor, spiritual director, and executive coach. Their two grown children are educators on the high school and college level.