The Word became flesh and made his dwelling among us. We have seen his glory, the glory of the one and only Son, who came from the Father, full of grace and truth.
We are four days away from celebrating the birth of our Lord and Savior, Jesus Christ. The young among us are bursting with inquiry about what gifts this Christmas will bring. Those of us who head households are plowing through to-do lists—insuring that every linen, fork, plate, candle, stocking stuffer, tape roll, butter knife, short rib, string bean, macaroni noodle and so forth are in their proper place and readily accessible for the preparation of the festivities.
If they have not already, the curtains will be going up for the start of the Christmas plays, and little baby Jesuses will be on display in mangers of all shapes, colors, and designs across the globe. We do this in memory of the lamb that was slain that we, by the power of the Holy Spirit, may have life and have it more abundantly.
Logos, the Word of God, came to dwell among us that we may witness the true light and glory of our God. For this, we, the body of Christ, are grateful and celebratory.
I have always been explicit and exact in my desire to understand God's presence, power, and purpose for my life. This has taken many forms through the various seasons of my being. About a decade ago, I began to regularly engage in the spiritual discipline of meditatio Scripturarum, as described by Richard Foster in his book Celebration of the Disciplines. This is the practice of meditating on scripture for personal meaning. It is a process I describe as converting Logos, the Word of God, into Rhema, the inspired word I adopt as providential for my own journey as a Christian and my service to God's people in the kingdom.
This Christmas, I have found myself in deep contemplation regarding what it means to witness God's glory. I am fascinated by the scripture in John 1 where it details that the Word of God became flesh and dwelled among us. The birth of Jesus that we are expectantly awaiting in this season of Advent, signals that very act. We live in 2019 A.D., an abbreviation for the Latin term Anno Domini, "in the year of our Lord." 2019 years ago the Word of God became flesh and dwelled among us that we may see the Glory of the Father in truth and full of grace.
How do we witness this glory? How do we experience God, our Father, in truth and full of grace? Is it possible for us to have dominion over our lives and our awareness of God's presence? The Bible from Genesis 1:28 through the Gospels and the Letters of Paul and the Apostles declare it so. But how? How do we dwell with God on earth?
Something to Think About:
When was the last time you experienced God's word made manifest in your life?
Did you ask for this particular word, or was this an unexpected gift?
In what areas of your life would you like to see more of God's glory manifested as your reality?
Something to Do:
Think about an area in your life where you would like to see evidence of God's glory manifested in abundance. After you have identified this desire, search the Scriptures for a text that addresses this pain point. Once you find a Scripture that relates to your desire, write it down in a memo in your phone or on a tangible piece of paper. For one week, meditate daily on your chosen Scripture for five to seven minutes. Pay close attention to how the Scripture informs your feelings, thoughts, decisions, actions, and reactions in this area of your life.
Prayer:
Heavenly Father, we thank you for your son Jesus Christ. We thank you for your unconditional limitless love that knows no bounds or sacrifice too big for the salvation of our souls. You paid it all for us. Help us to witness to your glory always, in all ways, that we may have life more abundantly and never cease to worship you in truth.
In Jesus' name we pray, Amen.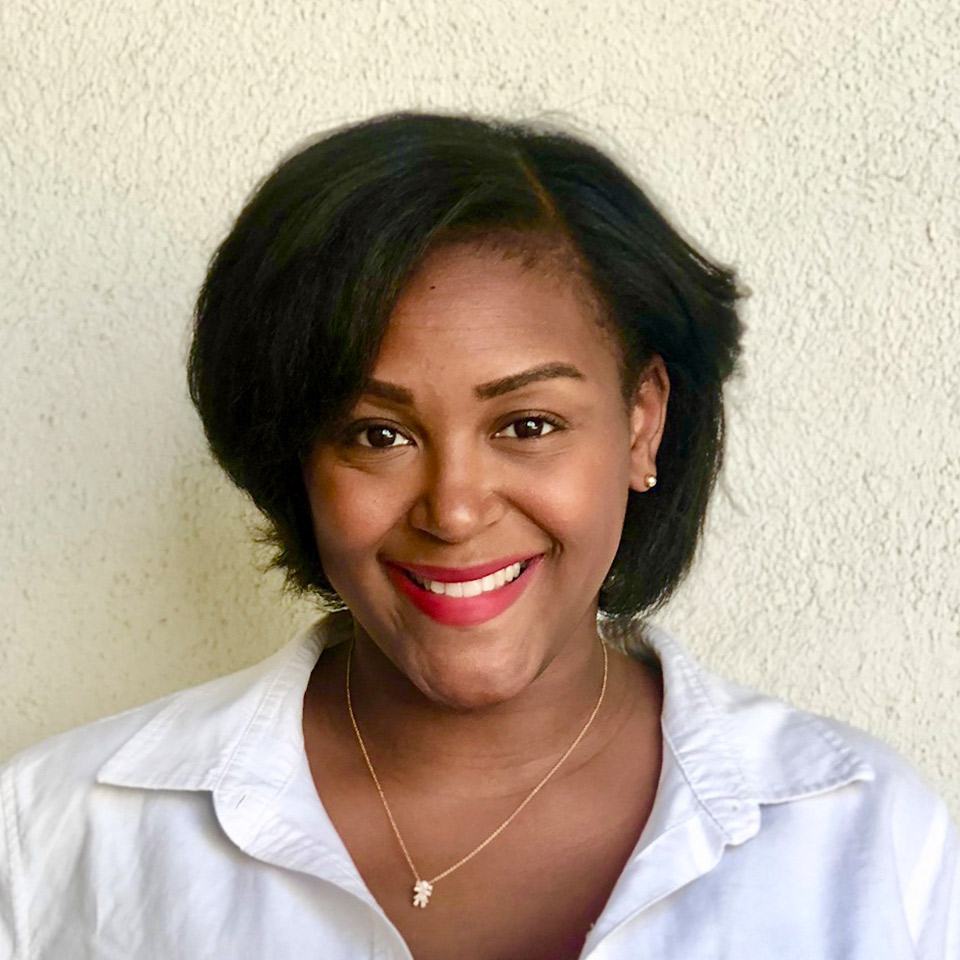 Clarissa Joan Middleton is an artist and business consultant committed to making media for social change.
Click here to read Clarissa's profile.