Whatever you do, work at it with all your heart, as working for the Lord, not for human masters.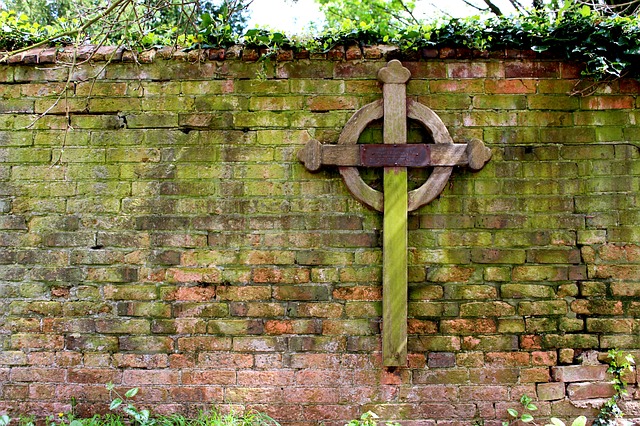 What are your thoughts when you hear the following statements: "God has a plan for your life" or "God is going to use you"? I have heard various pastors and leaders express this to people in the church. In fact, as a child I remember feeling a sense of relief in the fact that my life had purpose or meaning. Of course because I often heard this statement in the church, my immediate thought was pulpit ministry. In essence I could only comprehend of ministry and my Christian purpose strictly in sacred spaces. This mindset is understandable, but not biblical or in alignment with that we know of God.
As Christians, we know that the earth and everything in it belongs to the Lord (Psalm 24:1). We confidently understand that God created all things by, through, and for Christ Jesus (Colossians 1:16). These two scriptures alone build the context that we need in order to realize that there is no sacred vs. secular for the believer. God is God in every facet of this earth, and we are to exist as his children in every space of our lives. This includes our work. Under this context, we are able to understand that God will indeed use us, not just in the church, but also in our jobs, our daily work.
Is it possible that you were planted where you work? Could it be that God placed you in your job like he placed Adam in the Garden of Eden to cultivate and maintain his creation? There is godly value in your work, and kingdom value in your being fruitful in your workplace. We ought to exist under the knowledge that our work in the marketplace is an aspect of worship unto the Lord. In fact it is just as much an essential part of worship as singing praise, attending religious services, or even tending to the fatherless and widows.
When we look at work as an extension of our worship unto God, it changes our outlook on our role in the marketplace. Those who tend to view life through the lens of sacred vs. secular primarily identify with marketplace ministry strictly in evangelistic terms. This means that they view their role as redeeming humankind, and snatching them from the secular space and placing them into the sacred place of the church.
I have come to view life apart from this sacred vs. secular separation. I believe that my work is worship unto the Lord, and as such my purpose is to redeem the systems of this earth, which God originally built. Yes, my coworkers are in need of the salvation of our God, but God is also God of the system that we all work and live in. When we view work as worship, it compels us to be excellent at our job because our job belongs to God. In this context, we are more likely to find our strength, value, and purpose in the God of the boardroom.
Work was never meant to be the space where we make ends meet, because God supplies all our needs. Neither was work meant to be our side hustle that conveniently carries us through the week to our next Sunday gathering. Your work is a vital expression of your commitment to God, and an acknowledgment of his sovereignty over all the earth. It's time that you viewed your work as worship to God.
PRAYER:
God, everything is yours and was created for your good pleasure. Our lives are yours, our monies belong to you, and our jobs are yours. Help us to view our work as worship to you. Give us the insight necessary to redeem the systems that you created. Be our strength as we partner with you to make the kingdoms of this world after the pattern of your Kingdom. We acknowledge you in all things. In Jesus name, Amen.