My mother's family was from northern Germany. And I spent some of my childhood in the city of Hamburg located in the northernmost part of the country. My family heritage taught me that not all Germans are alike. Take for example the difference between northern and southern Germans. As someone noted, northern Germans believe that life is serious, but not fatal. In contrast, southern Germans believe that life is fatal—but not serious!
I have to admit that a northern German disposition has marked much of my life and career. I work hard and often with relentless and stereotypical (northern) Germanic energy and efficiency. Learning to rest and relax comes harder for me. Just ask my wife and adult children. As a good friend of mine once said about himself (he is not German, but is equally afflicted): "I need to learn how to play!"
If you follow the De Pree Center's work, you know that we take the intersection of faith and work seriously. In academic parlance, we have a healthy theology of work. And that certainly appeals to my northern Germanic half. But my southern German friends might suggest that what we really need is a better theology of rest and play.
This is particularly true for those who are in the early and middle part of their careers. During that season of my life, I was on a fast track to leadership with quickly increasing responsibilities. At the same time, because it was a lifelong dream (and my company was willing to foot the bill), I began a doctoral program in computer science. And this was just as my wife and I had begun a family with two young children. A perfect trifecta and pretty crazy, don't you think? But what an example of that northern German relentless work ethic!
What I didn't need at that time (and I suspect you don't either if you are at that stage of your career) is another set of things to add to the end of an already impossibly long to-do list. Instead, what might be helpful is some insight as to why rest and play are important enough to prioritize even in the midst of seemingly endless demands at work and at home (along with a couple of practical suggestions on how you might begin).
A Better Theology of Rest and Play
As important as work is, work isn't meant to define us. To say it more precisely, work should be an expression of our identity, not a means through which we "earn" our identity. The problem with restless work is that our work soon becomes who we are. God's original Sabbath command—taking one day off a week to rest—was given to God's people who were used to working 24/7. There were no "days off" for slaves in Egypt (or, for that matter, in the ancient world more generally). Today, we don't think of ourselves as slaves to our work, but is working 24/7 really that much different? Ironically, we now do voluntarily what Israel was coerced to do long ago. The pay and working conditions are no doubt better, but our identities are distorted all the same. We become what we do.

In a 24/7 world of work, both ancient and modern, God calls us to remember who we are and whose we are. We are children of God, made in God's image and likeness, who are loved not because of what we do, but simply because of who God is and who we are. We don't have to earn God's love by what we accomplish. Nor do we have to anxiously try to "play God" by taking on all the work that God alone can do. Instead, work is meant to be an expression of our love for God within the limits God has given us as human beings.
Taking time to rest is important because it reminds us that God is God and we are not. Taking time to play is even more important because it reminds us that our relationship with God is fundamentally one of love and freedom, not one of obligation and coercion. Without rest and play, we become a workaholic parody of who we were meant to be.
But how are we to rest and play in a world that demands our constant attention and work? One of my early mentors wisely said that God expects you to do what you can, not what you can't. In contrast, my tendency is to try and "power through" by adding a long list of "rest and play" items to the end of my never-completed to-do list!
Two Suggestions for Rest and Play
As an alternative, let me offer two simple and small suggestions of where you might begin.

First, get the sleep you need. Sleep is the most basic form of rest we need as human beings. Despite that reality, we have made a virtue out of denying our creaturely limitation and need for daily rest. And while sleep is a biological necessity, when it is embraced willingly, it can also be an experience of freedom and growth. We don't often think of sleep as an act of faith. But sleep is meant to be a letting go of the cares of the day to God (including your incomplete to-do list!) and an act of trust in God's care and provision. In the words of a nighttime prayer (also called Nunc Dimittis) used since the 4th century: "Sovereign Lord, as you have promised, you may now dismiss your servant in peace. For my eyes have seen your salvation, which you have prepared in the sight of all nations: a light for revelation to the Gentiles, and the glory of your people Israel" (Luke 2:29-32, NIV).
Second, find a fun way to rest and play at least once a week, if only for a few hours. During the career challenges I described earlier, my wife Gayle and I decided that we would take every Friday evening to go to a Seattle restaurant, sit in a piano bar for three hours, listen to music, and have conversations over drinks and appetizers. Money was tight so appetizers were all we could afford. As I reflected on this experience in my upcoming book, The Wise Leader (Eerdmans, 2024):
Sitting at a bar, having wine and Pepsi, barbecued pork, and garlic bread may seem like a strange Sabbath practice to many. But if you ask Gayle what helped us make it through one of the most challenging times in our marriage, she will tell you this was it. Each week, no matter how crazy it was at home, work, or school, we knew we had three hours of uninterrupted time with just each other. We called it our regular "Friday date night." But it was, in fact, a Sabbath practice. A chance to remember "who we are and whose we are" and why we are doing what we are doing.

That's what Sabbath practice is intended to be—relationship saving and life-giving.
Sabbath is not only about rest but about play. And play is doing something purely for the joy of doing it. Like sitting at a piano bar, listening to piano music, and talking with your spouse. Your version of that will be particular to you. The important thing is to find a small and simple way to begin.
Start where you are.

For a great reflection on how Jesus embodied work, rest and play, take a look at Meryl Herr's article Love is Not a "To-Do" List.
Banner image by Richard Hewat on Unsplash.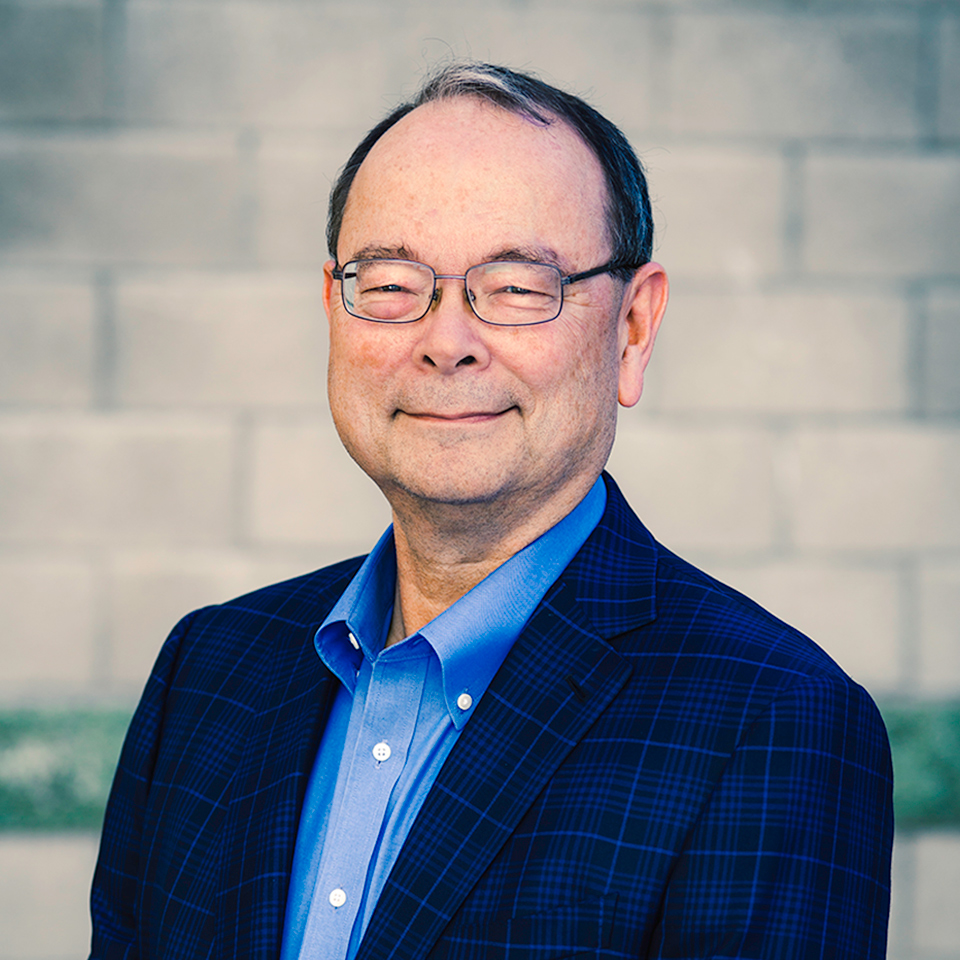 During his adult life, Uli Chi has lived and worked in the intersection between business, the academy and the church. He has had the privilege of serving as past Board Chair of Regent College in Vancouver, BC, as current Vice Chair of the Board of the Max De Pree Leadership Center at Fuller Seminary, and as current Chair of the Executive Committee of the Center for Integrity in Business at Seattle Pacific University. He has also been involved in all aspects of local church leadership, including as a member of the adult ministries team's teaching faculty at John Knox Presbyterian Church in Seattle.
Click here to view Uli's profile.