Jesus said to them, "The kings of the Gentiles lord it over them; and those who exercise authority over them call themselves Benefactors. But you are not to be like that. Instead, the greatest among you should be like the youngest, and the one who rules like the one who serves."
In my last reflection, I suggested that the core of Jesus' vision of leadership is humility. For those of us familiar with the notion of servant leadership, that doesn't sound as radical as I suspect it was to Jesus' original listeners. Humility and power didn't go together for Jesus' hearers. Even today, the exercise of power and humility at the same time seems incompatible. It's seems a bit like mixing oil and water. Either we exercise power or we act humbly. But, how do we do both at the same time?
I find the apostle Peter a helpful example and guide. As part of Jesus' innermost circle of followers, Peter was also "in the lead" in wrestling with Jesus' vision of leadership. Like many of us, Peter thought of leadership as being the great example to others. "Lord, I am ready to go with you to prison and to death!" (Luke 22:33)
Jesus' response is telling. "Simon, Simon, Satan has asked to sift all of you as wheat. But I have prayed for you, Simon, that your faith may not fail. And when you have turned back, strengthen your brothers." (Luke 22:31)
Peter's subsequent failure is well known in Christian history. The one who wanted to be the "great example" of faithfulness is instead remembered for something quite different. Peter not only didn't go to prison with or die with his Master, but denied that he even knew him – and that, not once but three times. I don't know about you, but when I fail in leadership, I sometimes console myself that it could have been worse. It's hard to imagine Peter could have found any consolation by comparing himself to anyone else. Luke's account of Peter's greatest failure is deeply compassionate and full of pathos. "The Lord turned and looked straight at Peter. Then Peter remembered … and he went outside and wept bitterly." (Luke 22:61-62)
So, where is radical humility formed in leadership? It is learned in the middle of our failures – the same place where Peter learned humility and its core role in leadership. In the depths of our failure and even humiliation, we discover a radical reorientation of what Jesus means by leadership. We get to lead, to go first, not as an exercise of privilege but as an act of suffering. We get to be first in publicly demonstrating our weakness and even sin. We are laid bare. We get to demonstrate what it looks like to be naked and be put to shame. Like Peter, we have no place to hide.
What if this is what Jesus means by servant leadership? I've wondered for some time if even the term, servant leadership, needs reworking. It seems to me that the grammar is wrong. The focus is on the noun, leadership, rather than on the adjective, servant. Perhaps it would be better to describe what Jesus had in mind as being a "lead servant".
This kind of leadership carries a high price as some of you already know. And, it is not something that comes naturally to any of us, least of all to me. Still, as Peter will demonstrate later, radical humility is something that can be intentionally formed in us. We'll look at that next time.
The Apostle Paul learned much the same leadership lesson through different circumstances. In one famous encounter and in the middle of considerable suffering, the Lord said to him, "My grace is sufficient for you, for my power is made perfect in weakness." (2 Corinthians 12:9)
In other words, the perfection of power is in our humility.
QUESTIONS TO CONSIDER:
How do power and humility interact in your experience of leadership?
How have you learned humility in your leadership role? What have you learned through your failures in leadership?
With whom do you share your failures in leadership? What aspects of failure are difficult for you to share with others?
PRAYER:
Lord Jesus Christ, we are grateful that you go before us as the one great Lead Servant. Thank you for your willingness to be stripped bare for our shame. We are astonished at your love for us and for your willingness to embrace suffering on our behalf.
Forgive us for our slowness to admit our own weaknesses and failures. Grant us grace to serve others even when it costs us our ego and pride.
Form in us the desire and the capacity to follow you.
We ask in your name. Amen
This devotional has been updated from when it was first published on May 7, 2016.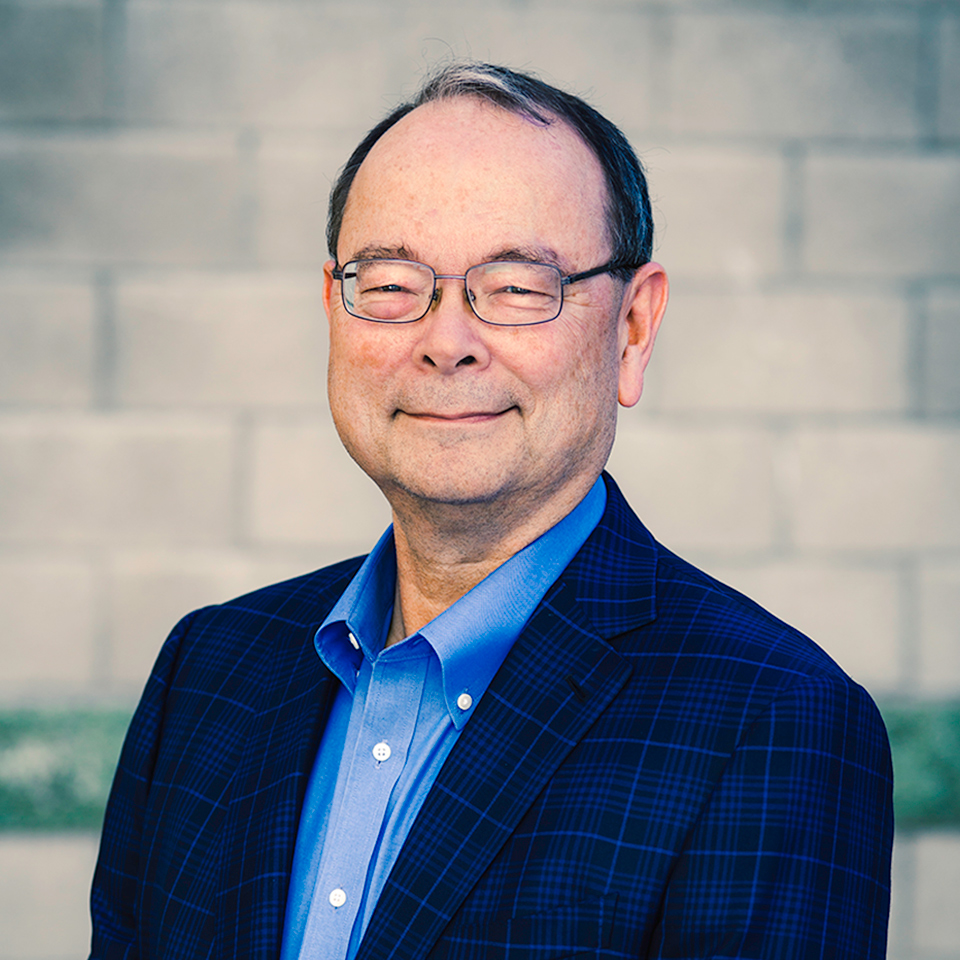 During his adult life, Uli Chi has lived and worked in the intersection between business, the academy and the church. He has had the privilege of serving as past Board Chair of Regent College in Vancouver, BC, as current Vice Chair of the Board of the Max De Pree Leadership Center at Fuller Seminary, and as current Chair of the Executive Committee of the Center for Integrity in Business at Seattle Pacific University. He has also been involved in all aspects of local church leadership, including as a member of the adult ministries team's teaching faculty at John Knox Presbyterian Church in Seattle.
Click here to view Uli's profile.