But we have this treasure in clay jars, so that it may be made clear that this extraordinary power belongs to God and does not come from us.
Focus
God has placed treasure within you. Though you may be an ordinary "clay jar," God has chosen to give you the knowledge of divine glory in Christ. God has placed extraordinary power in you through the indwelling Holy Spirit. In a way, your life is a different kind of treasure hunt. You know what the treasure is and where it is located. Now you get to discover all that this treasure means for you and how to experience it each day.
This devotion is part of the series: Treasure in Clay Jars.
Devotion
Mr. Goff lived up the street from me when I was a boy. His daughter, Debbie, was my friend. But Mr. Goff was my hero. Why? Well, sometimes he'd take me for a ride on the back of his motorcycle. One time we chased a coyote for two miles on a fire road. Such an adventure!
But, most of all, Mr. Goff was my hero because of his treasure hunts. Every now and then he'd gather the kids in the neighborhood for one of his special challenges. Earlier that day, Mr. Goff hid a dozen clues in the yards on our block. Deciphering the clues was a challenge, but soon we'd be off to find the next one and the next and the next. For me, it was the closest I'd ever come to being one of the Hardy Boys. The final clue led us to the treasure, which was usually a generous collection of candy—not little, cheap hard candies, but big, expensive, mouthwatering candy bars. I loved eating Mr. Goff's treasure, to be sure. But I remember loving his treasure hunts even more.
2 Corinthians 4 takes us on a treasure hunt of sorts; a very short one, however. In verse 7 Paul writes, "But we have this treasure in clay jars." The treasure, in this case, isn't candy. Rather, it's what Paul mentioned in verse 6, "the light of the knowledge of the glory of God in the face of Jesus Christ." In verse 7 he refers to it as "this extraordinary power." Such a wonderful treasure! Seeing God's glory revealed in Jesus Christ. Knowing this glory, not just intellectually, but personally and intimately. Experiencing God's power at work in us. Wow!
We might imagine that the place where God chose to hide treasure would have to be very special. But, in fact, God chose to put priceless treasure in us, in those who are rather like clay jars. After all, we are made from the stuff of earth. We are easily broken. We aren't especially beautiful or priceless. But none of this kept God from putting within us one of the most heavenly, resilient, glorious, and expensive gifts of all – knowledge of God's glory revealed in Jesus Christ.
You and I can affirm gladly and joyfully that God's treasure lives within us. We don't have to wonder where it is or follow a long trail of clues in order to locate it. But there is a sense in which we do need to discover the richness and fullness of God's treasure in us. This is something we should continue to do throughout our lives as we become more familiar with God's presence in us.
When I was six years old I "asked Jesus to come into my heart." Even then I knew that the physical Jesus was not somewhere inside my body. I didn't have the words to express it at that time, but I sensed something like the presence of the Holy Spirit in me. Now, almost 60 years later, I have biblical words to explain how Jesus is "in my heart" and I have many more experiences of his presence. But I have only begun to discover what the treasure of the indwelling Christ means in my life. I am eager to come to know more of this treasure God has placed within me. I sense this eagerness when I pray, when I write Life for Leaders devotions, and, most of all when I gather with my sisters and brothers for corporate worship. I expect you can relate to what I've just said, though you may have your own ways of desiring more of God's presence.
In conclusion, your treasure hunt is different from Mr. Goff's hunts because you know in advance what the treasure is and where it is located. It's the knowledge of God in Jesus Christ and it lives with you. It's God's extraordinary power that belongs to you. Your "hunt," therefore, is more a matter of discovering all that God's treasure entails and learning to experience it. Your "hunt" is growing in relationship with Jesus Christ, the perfect reflection of God's glory. Your "hunt" is learning to exercise God's extraordinary power alive within you.
Reflect
Have you ever gone on a treasure hunt? If so, what was it like? What happened? Did you find "treasure"?
When have you sensed the presence of God's treasure in you?
What helps you to know Christ, who dwells in you through the Spirit, more truly and deeply?
When do you find yourself eager to grow in your experience of Christ?
Act
Set aside some time to reflect on the fact that God has placed treasure inside of you. Talk with God about this and the implications for your life.
Pray
Gracious God, thank you for choosing us as a place to contain your treasure, even though we are only "clay jars." Thank you for placing within our knowledge of your glory in Christ. Thank you for giving us extraordinary power through the indwelling Spirit.
Help me, I pray, to discover more about the treasure you have put within me. May I know Jesus more truly and intimately. May I be more open to the guidance and power of your Spirit. May I continue to grow throughout my life into a deeper awareness of and relationship with you. Amen.
Banner image by Alexander Gray on Unsplash.
Find all Life for Leaders devotions here. Explore what the Bible has to say about work at the High Calling archive, hosted by the unique website of our partners, the Theology of Work Project. Reflection on today's Life for Leaders theme can be found here: Create Good: Finding Purpose in a Pickle Jar.
---
Subscribe to Life for Leaders
Sign up to receive a Life for Leaders devotional each day in your inbox. It's free to subscribe and you can unsubscribe at any time.
---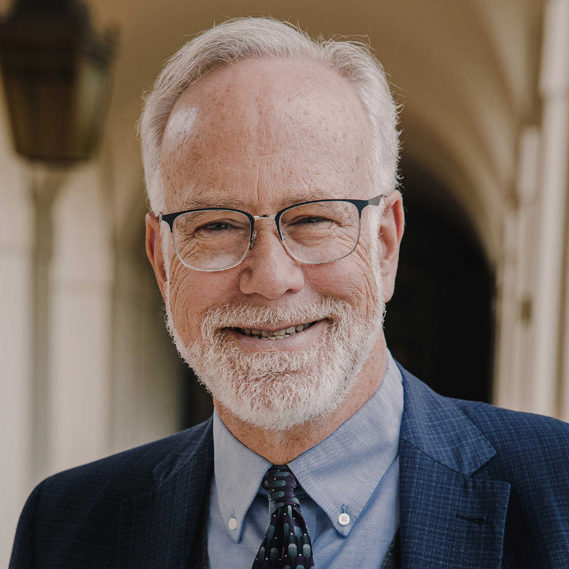 Dr. Mark D. Roberts is a Senior Strategist for Fuller's Max De Pree Center for Leadership, where he focuses on the spiritual development and thriving of leaders. He is the principal writer of the daily devotional, Life for Leaders, and the founder of the De Pree Center's Flourishing in the Third Third of Life Initiative. Previously, Mark was the Executive Director of the De Pree Center, the lead pastor of a church in Southern California, and the Senior Director of Laity Lodge in Texas. He has written eight books, dozens of articles, and over 2,500 devotions that help people discover the difference God makes in their daily life and leadership. With a Ph.D. in New Testament from Harvard, Mark teaches at Fuller Seminary, most recently in his D.Min. cohort on "Faith, Work, Economics, and Vocation." Mark is married to Linda, a marriage and family counselor, spiritual director, and executive coach. Their two grown children are educators on the high school and college level.