Six Sessions of Reflection and Conversation
Each session is 2-hours in length, and happens once per week (over a six week period). Most cohorts currently meet virtually (via Zoom), along with a few in-person cohorts in Houston, TX.
Time and Space to Process
Each session is designed as a rest stop—space to intentionally slow down, quiet your mind and heart, and refuel for the next leg of the journey. These rest stops give you time to focus on what your soul needs as you listen for the voice of God in your work.
Discernment Tools
Each session includes guided exercises, reflection questions, Bible exploration, and experiment prompts that will help you unpack all that's going on in your world. Some of these take place in the group sessions, while others happen between sessions.
Fellow Travelers
Companions are crucial to any journey. Our Road Ahead groups are intentionally small (5-8 people). Some of our groups are designed for people who share common experiences. Find descriptions for our cohort types below.
Road Ahead Might Be Good If:
+ You're feeling stuck

+ You're in vocational crisis

+ You're in transition

+ You're asking big "what's next?" questions

+ You have questions about what God is calling you to do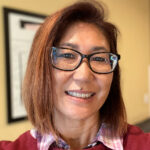 Sandee Masuda Hunt
The Road Ahead groups taught me how our pain can reveal our longings. I feel I was able to get unstuck by discerning what I long for and how my empathy related to my next steps.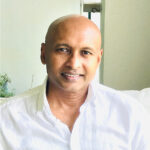 Siga Shagran
One common theme in our third third Road Ahead group was how to create more runway in our lives. Everyone in our cohort brought experiences of life and loss, and were willing to call a spade a spade. For me, I work in a corporate environment that will end one day. This program was relevant because it made sense how everything I've done in life can create more runway through empathy, imagination, and risk; to do other things as I get older.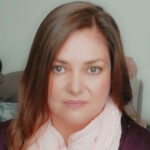 Louise Abbiati
When I entered the Road Ahead program, I wanted to explore my new coaching practice. However, I discovered my longing and starting place was somewhere else. God was calling me to wholeness and authenticity which is connected to my creative practice. I wouldn't have had this insight at this moment of my journey had I not gone through this program. This was a real eye-opener because I was able to connect back to my core, to the core of my calling.
Cohort Schedule & Details
We offer cohorts on a trimester rhythm in the winter, summer, and fall. Here are the cohort types, dates, and times for the upcoming trimester. For later trimesters, please check back later.
Cohort
Guide
Dates
Times
Format/
Location
Status
Women Professionals in partnership with 4Word
Erin Reynolds
Every Tuesday, starting 10/3/23 to 11/14/23 (no meeting on 10/31)
6:00–8:00 PM (Pacific)
8:00–10:00 PM (Central)
9:00–11:00 PM (Eastern)
Online (via Zoom)
OPEN
All Professionals
Yolanda Miller
Every Thursday, starting 10/12/23 to 11/16/23
5:00–7:00 PM (Pacific)
7:00–9:00 PM (Central)
8:00–10:00 PM (Eastern)
Online (via Zoom)
OPEN
Diversity, Equity, and Inclusion (DEI)
Sean Nelson
Tuesdays, Oct. 10, 17, 24, Nov. 7, 14, 28.
6:00–8:00 PM (Central)
In-person at the Fuller Texas campus
OPEN
Crisis Care
Johnie Wood
Every Thursday, starting 10/12/23 to 11/16/23
6:00–8:00 PM (Central)
In-person at the Fuller Texas campus
OPEN
Please note: participants are strongly encouraged to be able to attend all sessions.
Cost & Scholarship Information
Road Ahead is a paid program, with the option to add on individual coaching sessions that help you activate all that comes up in the group experience.
Road Ahead Price:
$500/Participant
This includes: 1) six group sessions, each two hours in length, 2) a welcome package that includes a workbook and tools for your cohort, and 3) access to the Enneagram or CliftonStrengths assessment to supplement your self-reflection.
Specialized Coaching Add-On:
$300 for three 50-minute sessions*
Coaching helps you activate all that comes up in the group experience. Our coaches specialize in the Enneagram, CliftonStrengths, vocational discernment, and spiritual direction. We'll customize our coaching to whatever best meets your needs! Visit the Guides section below to learn more about our coaches.
*You start with three 50-minute coaching sessions, and can always add on more if desired.
Thanks to a generous donor, partial scholarships are available for our cohorts. Please indicate that you need a scholarship on your registration or email us directly at connect@depree.org.
In order to provide the most seamless registration experience possible, our Road Ahead program utilizes a three-step process of onboarding participants and forming cohorts.
Step 1: You register
You can register by filling out the registration form. Registration takes about 3-5 minutes.
Step 2: You pay now (or later if you're requesting a scholarship)
Once you register, you'll receive an email with payment instructions. If you are requesting a scholarship, the email will have more information on how to do so.
Step 3: We'll confirm your participation via email later
You'll receive an email in a week or two confirming your participation in a cohort. If we have questions about your registration, we'll get in touch with you immediately.
Have More Questions?
Fill out our Contact Form to send us any questions, comments, or concerns you have. We'll get back to you as soon as possible.