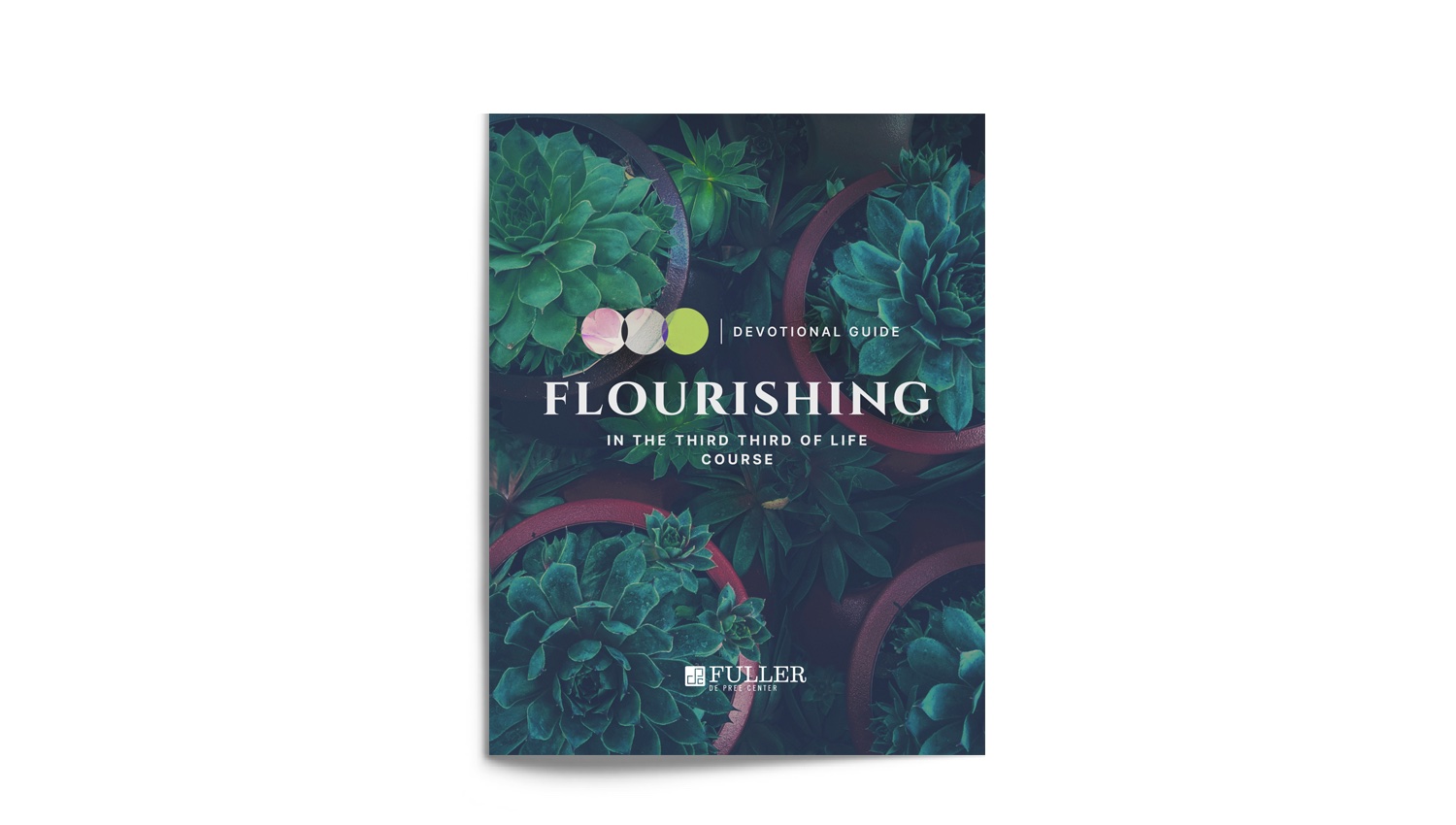 The devotions compiled in this free, downloadable devotional guide are meant to help you take what you've been studying in the Flourishing in the Third Third of Life course and bring it to God in prayer so that biblical truth might fill your heart and guide your life at work.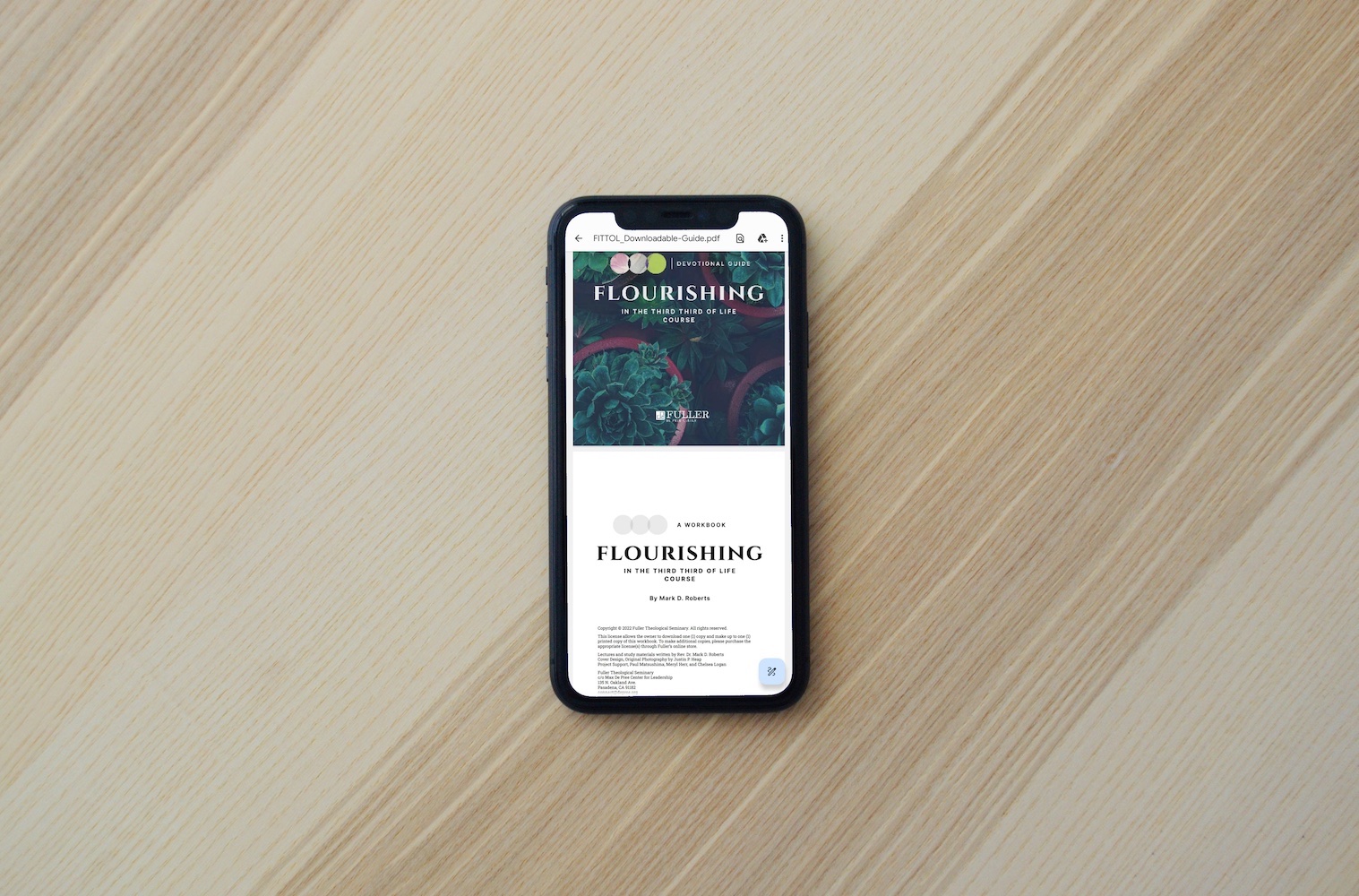 This devotional guide is being offered as our gift to you. This is a digital download, not a physical product. Click the button below to fill out the download form!
- Easily printable format (8.5″x11″ portrait)
- 12 devotions based on the themes of this course, containing scripture, reflections, action items, and prayers.
This devotional can be used in a variety of ways:
- By yourself: Use the devotional one time a week for twelve weeks. Go through the devotional more quickly or more than once.
- In a group: Go through the guide, one week at a time, with a small group.
The Flourishing in the Third Third of Life Devotional Guide was written by Dr. Mark D. Roberts, Senior Strategist at the De Pree Center. Before coming to the De Pree Center, Mark was a pastor, retreat director, and non-profit leader. With a Ph.D. from Harvard, he has been an adjunct seminary professor. Mark has written eight books and is the chief writer of the De Pree Center's Life for Leaders, daily devotional. Mark loves to help folks dig deeply into Scripture, making connections to the challenges and hopes of their lives while discovering the miracle of God's grace. You can learn more about Mark here.
Flourishing in the Third Third of Life Course
Course by Mark D. Roberts
Leader's Kit: $110.00
Participant Workbook: $8.99 (Digital Version); $14.99 (Printed Version)
This six-session, video-enriched course designed for small groups will equip those nearing or in the third third of life to live faithfully and fruitfully and experience abundant and purposeful life in this season.