After this [Jesus] went out and saw a tax collector named Levi, sitting at the tax booth; and he said to him, "Follow me." And he got up, left everything, and followed him.
Then Levi gave a great banquet for him in his house; and there was a large crowd of tax collectors and others sitting at the table with them.
For context, you can read Luke 5:27-32 here.
Focus
In the New Testament gospels, when Jesus called people they often "left everything" to follow him. While there's no doubt that following Jesus involved significant sacrifice, financial and otherwise, not every disciple of Jesus gave up literally everything. In Luke 5, for example, Levi "left everything" to follow Jesus but was still able to host a banquet in his home. Though Levi was the legal owner, he thought of his home in a completely new perspective. It was now devoted to the ministry of Jesus. It was a base for hospitality and generosity. For us, therefore, whether we own, rent, or live with others, "our stuff" is not really ours. Everything we have belongs ultimately to the Lord and is devoted to his purposes.
This devotion is part of the series Following Jesus Today.
Devotion
Last week we examined Luke 5:9-11, where Jesus called Simon Peter, James, and John to be his disciples. Luke reports that "they left everything and followed him" (5:11). I wondered if we also need to leave everything when we say "yes" to Jesus. We might, I suggested—depending on our specific calling. But most of us won't literally leave everything behind. Rather, we'll follow Jesus in our familiar cities, families, and workplaces. Yet, we will renounce a kind of ownership of our lives and our stuff as we offer all that we have and all that we are to Jesus and his mission.
We see an example of this kind of "leaving behind" in story of the call of Levi. When Jesus summoned Levi the tax collector to follow him, Levi "got up, left everything, and followed him" (Luke 5:28). If this was the end of Luke's story of Levi, we might picture Levi leaving town in Jesus's wake, perhaps not even saying goodbye to his family, and taking with him only the clothes on his back. Everything else he had left behind.
But Levi's story continues in Luke 5. In verse 29 we read: "Then Levi gave a great banquet for him in his house; and there was a large crowd of tax collectors and others sitting at the table with him." From this sentence we learn that Levi had considerable financial means because he was able to host a "great banquet" for "a large crowd." His home must have been large and he obviously had money to sponsor a lavish feast for many people.
Levi's wealth is not particularly surprising, given his former job as a tax collector. What is surprising is the fact that Levi, who had "left everything" to follow Jesus, still had a large home and a large amount of money. Does this fact contradict Luke's claim that Levi "left everything"? Given Luke's expertise as a historian (see Luke 1:1-4), it's highly unlikely that he would have contradicted himself in two juxtaposed verses. No, what seems clear is that Luke didn't understand "left everything" in a simplistic way. Leaving everything to follow Jesus meant, in some cases, that people left their homes and relationships. In Levi's case, leaving everything meant leaving his job. But, beyond this, it was a matter of abandoning his former way of living for a new way of living. Though he still owned his home and had ample financial resources, Levi now used these freely and generously for the ministry of the kingdom.
Notice also that Levi didn't leave behind the relationships he had before encountering Jesus. His banquet was for people he had known before, especially his business partners, or, as Luke calls them, "a large crowd of tax collectors and others" (5:29). What Levi left behind was seeing people instrumentally, as tools in his wealth-creation machine. As his life turned around, he wanted everyone in his sphere of influence to know Jesus and his kingdom message.
I realize that what I've just done with Luke's account of Levi might sound like one of those convenient Christian rationalizations whereby we avoid the clear implications of Jesus's teaching and example so that we might live more or less as we lived before encountering Jesus. So, let me be clear. If we think following Jesus does not involve sacrifice, if we believe we can keep all of our stuff for ourselves, then we're missing an essential element of discipleship. But the example of Levi shows us that leaving behind isn't so much abandoning everything as it is repurposing everything for the kingdom of God. Sometimes this means selling our homes and giving the proceeds to our Christian community (see Acts 4:32-37). At other times this means devoting our homes to hospitality for the sake of Christ, as was true of Levi.
Reflect
In what ways do you relate to the example of Levi?
Are you really using "your stuff" for the sake of Christ?
Might the Lord be moving in you to be more hospitable? More generous? More sacrificial in how you live and what you do with your stuff?
Act
Ask the Lord if he would like you to do something different or new with some of your stuff? Perhaps you could share it with others? Or maybe it's time to sell something and donate the proceeds? Or . . . ?
Pray
Lord Jesus, thank you for the example of Levi. As we read his story, we are encouraged to think about how we might wisely "leave everything behind." Help us to know what's best, Lord. May we be willing to see all of our stuff and all of our relationships for you and your purposes. Teach us to sacrifice freely and to serve generously. May our hospitality draw other to you and your generous grace. To you be all the glory. Amen.
---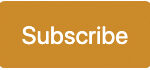 Sign up to receive a Life for Leaders devotional each day in your inbox. It's free to subscribe and you can unsubscribe at any time.
Find all Life for Leaders devotions here. Explore what the Bible has to say about work at the unique website of our partners, the High Calling Archive, hosted by the Theology of Work Project. Reflection on today's Life for Leaders theme can be found here: Best of Daily Reflections: The Shocking Call of Jesus

---