Then they seized [Jesus] and led him away, bringing him into the high priest's house. But Peter was following at a distance. When they had kindled a fire in the middle of the courtyard and sat down together, Peter sat among them. Then a servant-girl, seeing him in the firelight, stared at him and said, "This man also was with him." But he denied it, saying, "Woman, I do not know him." A little later someone else, on seeing him, said, "You also are one of them." But Peter said, "Man, I am not!" Then about an hour later still another kept insisting, "Surely this man also was with him; for he is a Galilean." But Peter said, "Man, I do not know what you are talking about!" At that moment, while he was still speaking, the cock crowed. The Lord turned and looked at Peter. Then Peter remembered the word of the Lord, how he had said to him, "Before the cock crows today, you will deny me three times." And he went out and wept bitterly.
Focus
How do you imagine God looking upon you? More to the point, how does God see you when you let him down? Does he look at you with rage? Or perhaps with cold judgment? As we consider how God sees us, we should remember how God is revealed through Jesus. Jesus is one who knows our weaknesses and offers mercy. Jesus teaches that God is like a father who looks upon his wayward son with compassion and runs to embrace him. God does not ignore or minimize our sin. But, by grace, he looks upon us with loving compassion.
Today's devotion is part of the series Following Jesus Today.
Devotion
Last Friday we were with Jesus in the Garden of Gethsemane as he prayed to his Heavenly Father, ultimately accepting God's will that he go to the cross. All of a sudden, a crowd gathered around Jesus, led by Judas, who sought to betray Jesus with a kiss. When Jesus's followers attempted to resist with physical force, Jesus rebuked them. He was then taken by the local officials to the house of the high priest.
Peter, one of Jesus's closest and most committed disciples, followed Jesus, remaining outside of the high priest's house. As he warmed himself by a fire, a servant girl said, "This man also was with him" (Luke 22:56), but Peter denied it. Shortly thereafter, another person identified Peter as a follower of Jesus, but again he denied it. Finally, another person insisted that Peter was with Jesus. His Galilean accent had given him away (22:59). Peter said, "Man, I do not know what you are talking about!" When a rooster crowed, "The Lord turned and looked at Peter. Then Peter remembered the word of the Lord, how he had said to him, 'Before the cock crows today, you will deny me three times'" (22:61). Overcome with remorse for having denied his Lord, Peter "went out and wept bitterly" (22:62).
I have preached on this deeply moving passage several times throughout my pastoral career. Each time, I have focused on Peter's experience. I talked about how fear can cause us to do even the thing we swore we would never do. I shared my compassion for Peter, admitting my own tendency to let fear move me to act in ways I know to be wrong. I can easily see myself as Peter in this story. Perhaps you can too.
As I re-read the story of Peter's denial of Jesus in preparation for this devotion, however, I was struck by something I had not noticed before. It's the simple line, "The Lord turned and looked at Peter" (Luke 22:61) Such a small detail adds to the pathos of this story. It was sad enough that Peter denied Jesus exactly as Jesus had predicted. But the fact that Jesus made eye contact with Peter in that moment multiplies the emotional power of the scene. Oh, how terrible it must have been for both men in that moment, for Jesus as he felt the sting of Peter's denial, and for Peter as he felt such agonizing shame.
Luke does not tell us how Jesus looked as he gazed upon Peter. What we imagine, I suppose, has much to do with how we think and feel about Jesus. If we picture him as an angry hater of sin, then we would imagine his face filled with rage. If we think of Jesus as a strict judge, then his face would be cold and emotionless. But if we know Jesus for his compassion, if he is really one who understands our weaknesses (Hebrews 4:15), if he is going to the cross in part out of love for us, then we might picture the face of Jesus conveying deep understanding, empathy, sadness, and even love.
When I sift through my own life experience, I remember a time when something happened to me that was a bit like what I believe happened to Peter when Jesus looked at him. I was in fifth grade and had been talking out of turn in class. So my teacher sent me out of the room to sit on the ramp by our classroom. As I sat, licking my wounds, to my great chagrin I saw my mother walking on the sidewalk only fifty feet away. I knew she could see me, so I hid my face in shame, never making eye contact with her. I spent the rest of that day afraid of what she might say to me later on.
When I got home from school, I tried to sneak into my room, but my mom called to me. I knew I was out of luck. Still avoiding her gaze, I drew near. She said to me, "Mark, I was at school today and saw you sitting outside of your class. I'll bet you were probably talking too much again. You know you have to work on that. But I'm sorry you had to sit outside. That must have been really embarrassing for you." When I finally looked up at my mom, her face was full of sadness, kindness, and compassion. I ran to her and she hugged me tightly.
Given everything we know about Jesus, I think it's reasonable to expect that he looked at Peter much as my mom looked at me. Perhaps in some ways, the compassionate face of Jesus increased Peter's grief. He had denied not only his Lord, but also the One who loved him to the end and far beyond.
When you and I do what we know to be wrong, sometimes we're so ashamed we can't even bring our sin before God in prayer. Our fear and shame keep us from coming into his presence. We imagine God's angry condemnation and we cower with our faces hidden. But the God made known to us in Jesus is not like that. Now, to be sure, God's judges our sin. But this just Judge has taken upon himself the guilt, shame, and penalty associated with our sinfulness. God is the one whom Jesus portrayed as a father who, seeing his sin-saturated son from a distance, "was filled with compassion" and "ran and put his arms around [his son] and kissed him" (Luke 15:20). So, however we imagine God's face, it must surely be the face of the father running to embrace and forgive his child.
During Lent, as you pay more attention than usual to your mortality, brokenness, and sinfulness, know that God looks upon you with the face of a compassionate father. The God who saved you in Jesus Christ loves you with an unfailing love.
Reflection
When you picture the scene outside of the high priest's house, what does Peter look like? What does his face reveal? And what does Jesus look like when he gazes at Peter after Peter denied him?
Where do you get your image of God? What has influenced the way you think and feel about God?
Can you imagine God looking upon you with compassion even when you sin? If so, why? If not, why not?
Act
One of the most foundational passages of Scripture is the so-called Aaronic Blessing in Number 6:24-26. Take some time to meditate upon this passage:
The LORD bless you and keep you;
the LORD make his face to shine upon you, and be gracious to you;
the LORD lift up his countenance upon you, and give you peace.
Pray
Lord Jesus, as I imagine how you looked upon Peter that evening, I remember what Hebrews says about you, your empathy and compassion. I remember your description of the father running to embrace his wayward son. I can imagine the sadness and hurt you felt, even though you knew in advance this was going to happen. Yet I also know that you looked upon Peter with the love of one who was choosing to go the cross for him . . . and for me.
Gracious God, I never want to take my sin lightly. I never want to presume upon and cheapen your grace. Help me to know you truly in your holiness and justice. Yet, preserve me from picturing you without grace. May my image of you be an accurate reflection of what I find in Scripture. Most of all, may it be formed in the light of Jesus, his incarnation, his life, his death, and his resurrection. Amen.
P.S. from Mark
If you're a pastor or organizational leader, you might want to recommend Life for Leaders to your people. This Bible-based devotional seeks to help followers of Jesus know the Lord more deeply and live out their faith more fully. Because of the generosity of our supporters, we are able to offer Life for Leaders without charge to all subscribers. Simply send folks to any daily devotion (see Subscribe button below) or to our Sign Up page.
---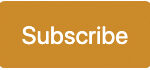 Sign up to receive a Life for Leaders devotional each day in your inbox. It's free to subscribe and you can unsubscribe at any time.
Find all Life for Leaders devotions here. Explore what the Bible has to say about work at the unique website of our partners, the Theology of Work Project. Commentary on today's Life for Leaders theme can be found here: Sabbath Rest in Christ: Needed for Life's Journey (Hebrews 3:7–4:16)
---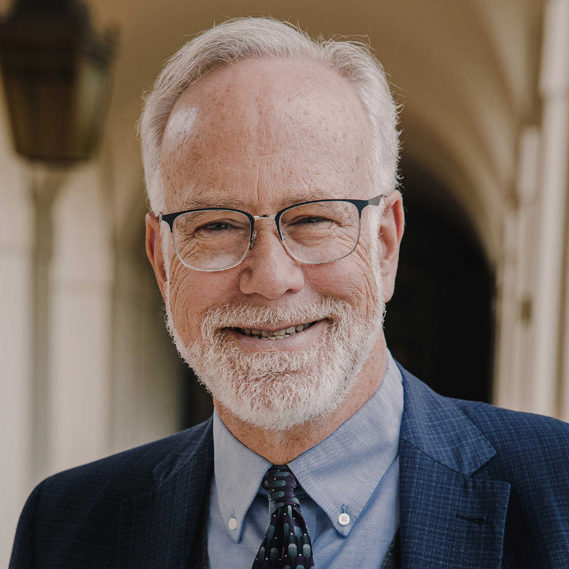 Dr. Mark D. Roberts is a Senior Strategist for Fuller's Max De Pree Center for Leadership, where he focuses on the spiritual development and thriving of leaders. He is the principal writer of the daily devotional, Life for Leaders, and the founder of the De Pree Center's Flourishing in the Third Third of Life Initiative. Previously, Mark was the Executive Director of the De Pree Center, the lead pastor of a church in Southern California, and the Senior Director of Laity Lodge in Texas. He has written eight books, dozens of articles, and over 2,500 devotions that help people discover the difference God makes in their daily life and leadership. With a Ph.D. in New Testament from Harvard, Mark teaches at Fuller Seminary, most recently in his D.Min. cohort on "Faith, Work, Economics, and Vocation." Mark is married to Linda, a marriage and family counselor, spiritual director, and executive coach. Their two grown children are educators on the high school and college level.