Watch the conversation Dr. Chris Brooks had on identity, investing, and race with our Executive Director Michaela O'Donnell.
About the Speakers
Dr. Chris Brooks has developed a strong reputation as a trusted, results-oriented leader. He is an investor, executive, educator, and advisor with more than 25 years of demonstrated success across multiple sectors and industries.
His chief passion is the intersection of race, faith, and economics, and he has focused his research and work on architecting and leading solutions for individuals, families, and communities caught in the vicious cycle of generational poverty.
He is a co-founder and managing partner of Brown Venture Group, where he is actively involved in raising and deploying a $50M inaugural fund. He is also co-owner and founding partner of Firehouse Commons, an emerging business incubator in South Minneapolis.
Dr. Brooks has been married to his wife Bobbi for 26 years; they have 5 children.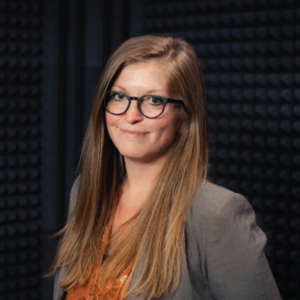 Michaela O'Donnell is the executive director of the Max De Pree Center for Leadership where she oversees the center's vision, strategy, program, and team, all with the goal of helping leaders like you respond faithfully to God in all seasons of your life and leadership.
Michaela is the author of, Make Work Matter: Your Guide to Meaningful Work in a Changing World.  The book is for all of us who want untangle ourselves from all the mantras about work that don't quite work. It is a reflection of Michaela's heart as both an entrepreneur and a practical theologian. Drawn to the real life working out of big issues, it is a how to for anyone walking the road of calling in a changing world.
Michaela regularly writes and teaches on topics of vocation, change, innovation, creativity, faith/work, and gender dynamics in leadership. To read some of her most recent writing, click here.
Banner image by Essow on Pexels.