The LORD is good to all.
The words "good" and "great" don't often go together.  "Good" often means something inferior to "great".  An example of that use of the word is in the title of Jim Collins' book, Good to Great.  Another meaning is implicit in the street wisdom that "good guys finish last."  While we may admire good people, there is a lingering suspicion that—in the public sphere at least—goodness and greatness are incompatible.  To be great, a certain ruthlessness seems to be required.  How can someone be great and truly good at the same time?
Psalm 145 reminds us that in God, goodness and greatness are not only compatible but inseparably connected.  The same God who is "great and most worthy of praise" is also "good to all."  That's a counter-cultural challenge to those of us who claim to be Christian leaders.  If we are to be God's faithful image bearers, we must exercise power with character, in public as well as in private.  To put it simply, character matters.  Goodness matters as much as greatness.  But what does it mean to be good?
If we aren't careful, goodness can easily be distorted into a short moral checklist.  Depending on our cultural context and political persuasion, the checklists may differ.  Still, we each have one.  And, it's easy to confuse our list with what it means to be "good."  Today's psalm helps us to recover a biblical understanding of goodness.  It does so, not by talking about goodness as an idea, but by describing the ways in which God is good.  What does God's goodness (and greatness) look like in practice?
First, "He has compassion on all he has made" (Psalm 145:9b).  The psalmist picks up the first word in God's self-description from Exodus 34:6-7 as the preeminent characteristic through which God's goodness is expressed.  As I have reflected on before, the word compassion is rooted in the Hebrew word for a mother's womb and describes the deep feeling of a mother has for her child.  Those of us who have created businesses sometimes speak of our handiwork as "our baby."  That's likely a pale reflection of how God feels about his creation.  God cares deeply about all that he has made.  As leaders, we are called to do the same, both for all creation and human beings, and more particularly for those we have been entrusted to serve.  In practice, that includes leading with open hearts, demonstrating empathy and vulnerability with those we lead.
Second, "The LORD upholds all who fall and lifts up all who are bowed down" (Psalm 145:14).  Power easily becomes self-absorbed, even narcissistic.  We become preoccupied with ourselves.  We lose sight of the purpose for which our power is given.  Fuller's Old Testament scholar John Goldingay says about this text, "As wealth is granted in order to be shared, so power is granted in order to be exercised on behalf of the needy."  It's easy for us to close our minds to those who seem marginally relevant to our success.  Instead, God is focused on those who are on the margins of his Kingdom.  God's goodness challenges us to be open minded towards those who may seem unimportant to us in our leadership.
Finally, "You open your hand and satisfy the desires of every living thing" (Psalm 145:16).   Generosity characterizes God's way of dealing with his creatures.  There is a lavish and indiscriminate goodness to God's way of being.  As Jesus says, "(Your Father) causes his sun to rise on the evil and the good, and sends rain on the righteous and the unrighteous" (Matthew 5:45).  Of course, evil and God are ultimately incompatible.  Sin will become its own consequence.  But in the meantime, this psalm and Jesus teach us that God's prodigal generosity should be reproduced in us as Jesus' followers.  In practice, we are called to lead with open hands, demonstrating a wide horizon of generosity to all we serve.
Something to Think About:
What do greatness and goodness in leadership mean to you?  Do you find them compatible?  Why or why not?
Something to Do:
This coming week, try the following: (1) Take time to show empathy and vulnerability with someone you lead; (2) Help someone on your team who is a marginal performer, and (3) Show generosity to someone on your team with a random act of kindness.
Prayer:
Father of our Lord Jesus Christ,
We are grateful for and astonished by your deep love and compassion for us and for your creation.
Forgive us for neglecting that which you have entrusted to our care.  Help us to learn to love and to have compassion on all that you have made.  Help us particularly to pay attention to those on the margins of our leadership.
Grant us open hearts, open minds and open hands.
We ask in Jesus' name, Amen.
Free Subscription to Life for Leaders
If you would like to receive a Life for Leaders devotional like this one, each day, in your inbox, without cost, please subscribe to Life for Leaders. You can unsubscribe at any time.
Learn More About Life for Leaders
You can access all of our Life for Leaders devotions HERE. You can also learn more about the De Pree Center and its resources HERE.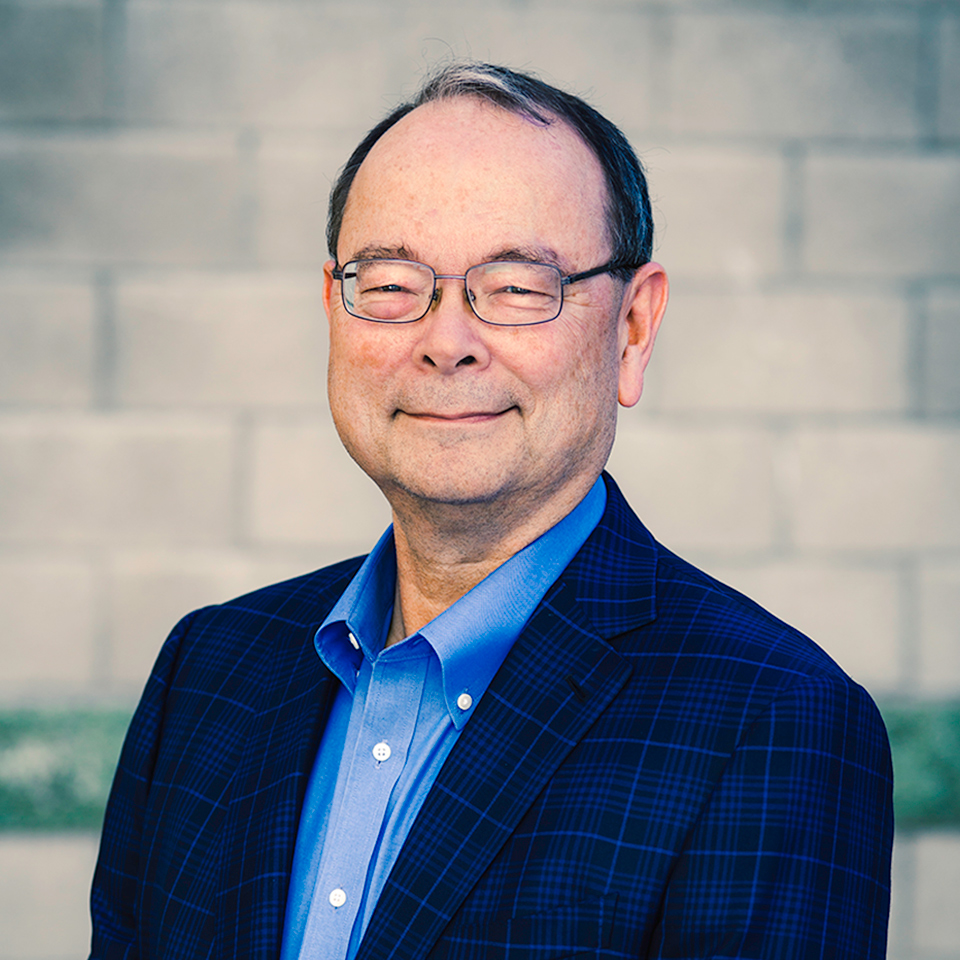 During his adult life, Uli Chi has lived and worked in the intersection between business, the academy and the church. He has had the privilege of serving as past Board Chair of Regent College in Vancouver, BC, as current Vice Chair of the Board of the Max De Pree Leadership Center at Fuller Seminary, and as current Chair of the Executive Committee of the Center for Integrity in Business at Seattle Pacific University. He has also been involved in all aspects of local church leadership, including as a member of the adult ministries team's teaching faculty at John Knox Presbyterian Church in Seattle.
Click here to view Uli's profile.