Be perfect, therefore, as your heavenly Father is perfect.
Focus
Does God have feelings for us? If so, what kind of feelings might they be?
Devotion
A few weeks ago, my oldest grandson left for college. We have a great relationship, and I have to admit that I was caught off guard by how I felt about his leaving. For sure, I was excited for him about the adventures awaiting him in college. But I also felt the pang that comes from missing someone I love. My daughter said what I felt: "I thought I was ready, but it's been harder than I expected!"
Love is vulnerable to feelings of loss, even when that experience is expected and produces positive results for someone else.
Now imagine for a moment a different kind of leaving, one that is unexpected and less positive. Imagine a child who wants to exit their parent's family business. Not only that, but that child wants nothing further to do with their family. Still, they expect their share of the family business that they would inherit when their parent dies. And, to top it off, rather than waiting for that time to come, they approach their parent to ask for their share in advance.
Imagine how you, as a parent, would feel. Not only does your child want nothing to do with you or your family business, but they also want their inheritance now. It is as if they wished you were dead. I have to admit that if I were that parent, I would have been ticked. Perhaps, in a more charitable moment, I might have wished them well as they left empty-handed. But I certainly would not have liquidated assets – at considerable cost to the family business and to me – for the sake of an (at best) ungrateful child.
Yet that's what a father does at the beginning of the astonishing story Jesus tells which we have come to call the Parable of the Prodigal Son (Luke 15:11-32). Exhibiting a love that shocked ancient and modern audiences alike, the father in Jesus' story granted his child's request. And that father's love and commitment to his child didn't end with the child's departure. The rest of the story depicts the father's ongoing deep feelings for his prodigal child. And Jesus' point in telling the story is this: That is what God is like.
That's worth remembering as we reflect on Jesus' use of the term "Father" in the Sermon on the Mount.
Jesus uses the word "Father" surprisingly often – seventeen times in the Sermon on the Mount alone. In the Sermon, it is Jesus' favorite word for God. And, with two exceptions, Jesus uses the phrase "your Father." It seems that he wants to make sure we understand that God is not only his Father but ours.
For some of us, the word "father" doesn't bring up positive associations. Perhaps you have an uncaring or absent father. Perhaps you even have a father who is abusive and violent. Jesus takes great pains to paint a different picture of what it means for God to be a father, not least in the Parable of the Prodigal Son. As he also says later in the Sermon on the Mount, "If you, then, though you are evil, know how to give good gifts to your children, how much more will your Father in heaven give good gifts to those who ask him!" (Matthew 7:11 NIV, emphasis mine)
Why is it important that Jesus uses "Father" in association with God, rather than some other descriptive word?
Jesus could have used a more impressive and impersonal title for God, such as "Creator." God is the maker of all things, after all, and that would suggest to us our humble state in the universe as one of God's creations.  Or, Jesus could have used "Lord" or "Judge"  in describing God's relationship with us. Addressing God in that way tells us of God's role as the ultimate authority over our lives and the ultimate determiner of what is right and wrong. But Jesus chooses "Father" instead, which carries overtones from the other three words but places its emphasis squarely elsewhere.
In using Father, Jesus gives primacy to the relationship God wants with his human creatures. God is not some impersonal or distant deity that, having created human beings, no longer has interest in them. Neither is God merely an involved and impartial deity who is concerned principally with evaluating people's behaviors and treating them accordingly. No, the God who is Jesus' Father is also our Father, and cares about us the way God cares about Jesus. That's the picture Jesus paints in the Prodigal Son.
Astonishingly, the God of the Universe has deep feelings for human beings, even when they behave badly. As the Hebrew prophet Jeremiah said about God's relationship with ancient Israel: "Is not Ephraim my dear son, the child in whom I delight? Though I often speak against him, I still remember him. Therefore my heart yearns for him; I have great compassion for him" (Jeremiah 31:20 NIV). What God said about Israel (Ephraim), Jesus now makes clear God means for all human beings.
I've spent the last few devotionals reflecting on why and how we might love other human beings who are our enemies. As today's text reminds us, God our Father is our principal example and our goal. In our toxically contentious moment in history, we need to relearn God's great compassion and empathy for other human beings. Jesus reminds us that God cares deeply about the people we might dismiss, despise, and consider our enemies.
To do that requires resources beyond our own. Arguably, the first part of Jesus' Sermon on the Mount lays out an agenda for being human that is beyond human capacity to do alone – like loving our enemies. And that is the point. Being human is not a solitary affair. To be human requires others – an ongoing relationship with other human beings and, as we shall see shortly, an ongoing relationship with the ultimate Other, the God of the Universe, who also wants to be "Our Father."
Jesus' attention now turns to how this "Other Relationship" works. And we immediately confront the paradox of a God who cares deeply about us but who is surprisingly but intentionally hidden from view much of the time.
More on that tomorrow.
Reflect
If God—who is our Creator, Lord, and Judge—also is our Father, what implications does that suggest to you about your relationship with those for whom you have leadership responsibilities?
Act
Spend ten to fifteen minutes sitting with Rembrandt's remarkable painting "The Return of the Prodigal Son." What do you see in this picture? What does this artwork suggest to you about how God feels about you, your neighbor, and your enemy?
Prayer
God our Father,
We are amazed at the breadth and length and height and depth of your love. We are grateful that you, who are Creator, Lord, and Judge, are first and foremost our Father.
Help us to love those we serve the way you love us.
We ask in your name,
Amen.
Find all Life for Leaders devotions here. Explore what the Bible has to say about work at the unique website of our partners, the Theology of Work Project's online commentary. Reflection on today's Life for Leaders theme can be found here: What Is Righteousness? (Matthew 5:17-48).
---
Subscribe to Life for Leaders
Sign up to receive a Life for Leaders devotional each day in your inbox. It's free to subscribe and you can unsubscribe at any time.
---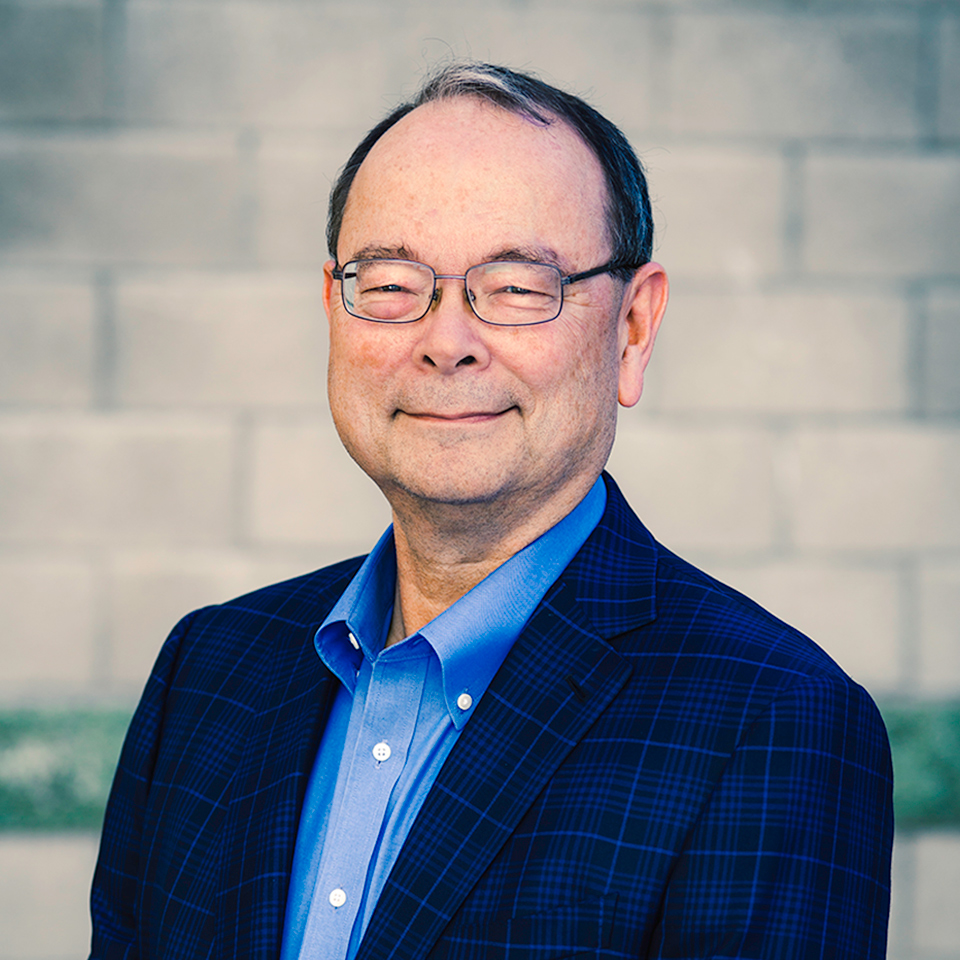 During his adult life, Uli Chi has lived and worked in the intersection between business, the academy and the church. He has had the privilege of serving as past Board Chair of Regent College in Vancouver, BC, as current Vice Chair of the Board of the Max De Pree Leadership Center at Fuller Seminary, and as current Chair of the Executive Committee of the Center for Integrity in Business at Seattle Pacific University. He has also been involved in all aspects of local church leadership, including as a member of the adult ministries team's teaching faculty at John Knox Presbyterian Church in Seattle.
Click here to view Uli's profile.