But whenever you pray, go into your room and shut the door and pray to your Father who is in secret, and your Father who sees in secret will reward you.
Focus
If God cares so much for us, why do we so often experience God's hiddenness?
Devotion
I spent yesterday's reflection focused on what it might mean that Jesus' favorite phrase for God is "your Father." Rather than seeing God merely as our Creator, Lord, or Judge, Jesus invites us to see God as – first and foremost – a father who deeply loves and cares for all human beings, even our enemies whom we might consider "ungrateful and wicked" (Luke 6:35 NIV). Simultaneously, Jesus challenges us to love our enemies the way God loves them.
And therein lies a problem: How in the world are we to do that?! If we are honest, loving our enemies doesn't come naturally to us. Loving our neighbor and hating our enemies comes more naturally. (And "enemy" usually trumps "neighbor" when one of our neighbors turns out to be an enemy!) Clearly, we need help. And Jesus offers help as he turns his attention to our relationship with the God who wants us to love our enemies. As Jesus suggested before, our first response to our enemies should be to pray (Matthew 5:44).
Given God cares deeply for us and wants to help, it's surprising what Jesus says next. In talking about prayer, Jesus uses the curious phrase, "your Father who is in secret." The phrase "in secret" comes from a Greek term from which we get the modern word "encrypted." It seems that God our Father is encrypted in the world in which we find ourselves – that is, God is hidden by design. That's worth pondering.
I've often wondered, given who God is, why God's presence isn't more obvious in the world. Of course, there are moments in recorded history when God's presence is palpable – with Moses on Mt. Sinai, with Elijah on Mt. Carmel, and most notably in the life and ministry of Jesus of Nazareth. But for most of us, most of the time, God seems hidden from view. Or, perhaps, as Jesus is suggesting, God is hidden in plain sight.
That can be puzzling and disorienting, given how much Jesus emphasizes God's care for human beings. Eugene Peterson has commented on the long stretch of God's silence and felt absence during ancient Israel's slavery in Egypt: "This seemingly unending stretch of the experience of the absence of God is reproduced in most of our lives, and most of us don't know what to make of it. We need this Exodus validation that a sense of the absence of God is part of the story, and that it is neither exceptional nor preventable" (Christ Plays in Ten Thousand Places, p. 153).
Jesus' teaching on prayer reflects this puzzling and disorienting reality. Jesus talks about the need to persist in prayer, which is odd in and of itself, given Jesus' description of God's care for us. Why wouldn't God respond more quickly and directly to our great needs? Jesus provocatively describes God's response as seeming to be like a judge who doesn't care about justice or the rights of the poor (Luke 18:1-8). Of course, Jesus (and those who heard him) knows that is not what God is like. But that's how it can appear and feel to those who pray. That's surprising and disorienting.
But perhaps we should not be surprised. To return to my modern cryptographic metaphor, every encryption mechanism needs a key to unlock it. And with regard to God's hiddenness, the key is the act of faith or trust exercised deep within the human heart. That's why Jesus puts such emphasis on what happens "in secret." God has given each human being the key to unlocking God's hiddenness in the world – the capacity to exercise faith in the God "who is (and sees) in secret."
But that doesn't mean we instantly enjoy the felt presence of God all of the time. For some, there seems to be the equivalent of a "honeymoon period" where God's presence is more evident. For others, there's not. In my case, when I came to my own faith in God, I found myself experiencing not the presence of God but a profound sense of God's absence, what some have called a "wilderness experience" or, even more vividly, "the dark night of the soul." Again to quote Peterson, "Any understanding of God that doesn't take into account God's silence is a half truth – in effect, a cruel distortion – and leaves us vulnerable to manipulation and exploitation" (p. 156).
Why might God, who is a loving father, choose to remain hidden despite our faith as God's children? To ask the question differently, why might we as parents do likewise with our children? One readily apparent answer is that we see our lack of responsiveness as necessary for the formation of our children's character and capacity. What might seem "uncaring" may, in fact, be an expression of confidence in the capacity of our children to grow and develop in ways that our intervention would preclude. That's a hard lesson most parents have to learn in dealing with adult children and grandchildren. It's certainly one that I continue to learn.
Silence creates space. That's a profound lesson that our modern leadership culture misses in its focus on incessant engagement and activity. As Susan Cain has noted in the title of her brilliant book on the gifts of being an introvert, we live "in a world that can't stop talking." God knows how and when to be silent. Sometimes, even for uncomfortably long stretches of time.
As leaders, we would do well to do likewise.
Reflect
How have you experienced the hiddenness of God in your life? How has God's silence created space in your life and work?
Act
Take time to evaluate your own style of leadership. If you are more naturally extroverted, how might you be less engaged and create space for others? If you are more introverted, how might you see your silence as a way to develop others?
Prayer
Lord Jesus Christ,
You, who are the radiance of God's glory and the exact representation of God's nature, thank you for telling us the truth about God's hiddenness in the world. We are grateful that you not only understand but have experienced your Father's hiddenness and have been formed by it.
We are grateful for the reminder that your Father is also our Father. And that the Father's love for you extends to all of us as well.
Help us to love others the way you and your Father love us.
We ask in your name,
Amen.
Find all Life for Leaders devotions here. Explore what the Bible has to say about work at the High Calling archive, hosted by the unique website of our partners, the Theology of Work Project. Reflection on today's Life for Leaders theme can be found here: Gone in a Flash.
---
Subscribe to Life for Leaders
Sign up to receive a Life for Leaders devotional each day in your inbox. It's free to subscribe and you can unsubscribe at any time.
---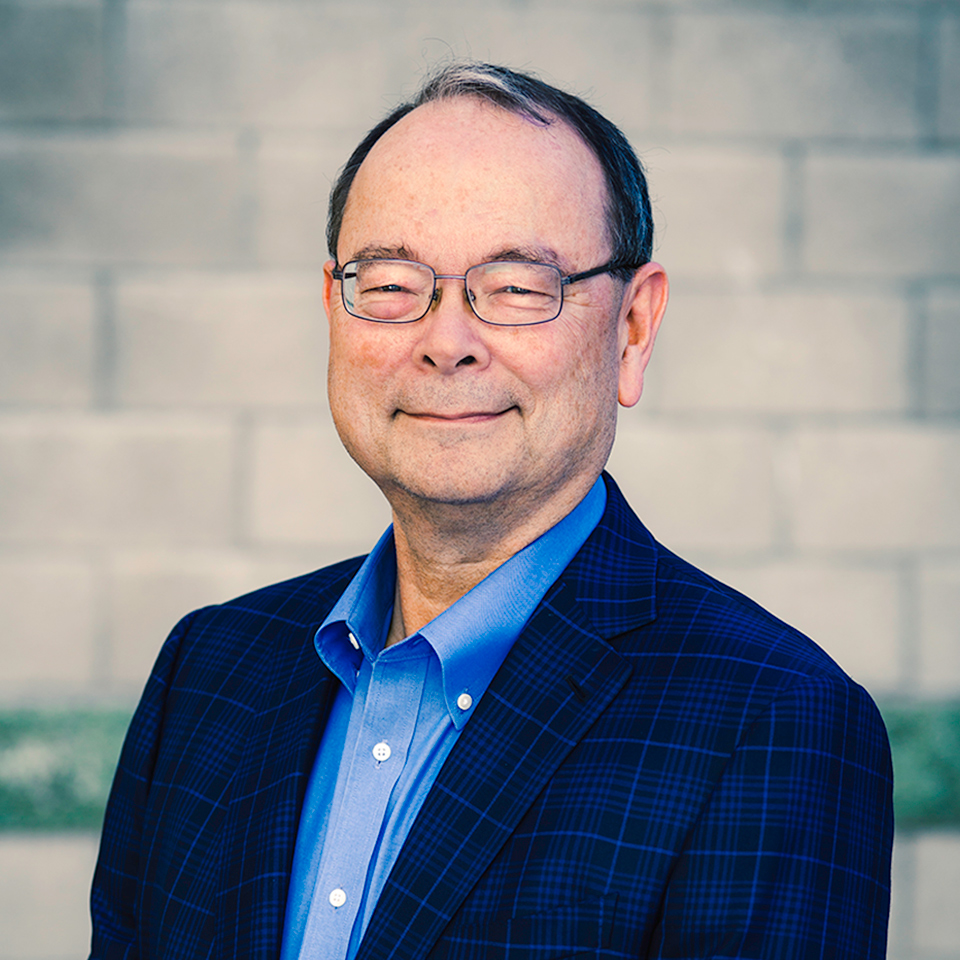 During his adult life, Uli Chi has lived and worked in the intersection between business, the academy and the church. He has had the privilege of serving as past Board Chair of Regent College in Vancouver, BC, as current Vice Chair of the Board of the Max De Pree Leadership Center at Fuller Seminary, and as current Chair of the Executive Committee of the Center for Integrity in Business at Seattle Pacific University. He has also been involved in all aspects of local church leadership, including as a member of the adult ministries team's teaching faculty at John Knox Presbyterian Church in Seattle.
Click here to view Uli's profile.