"No one after lighting a lamp hides it under a jar, or puts it under a bed, but puts it on a lampstand, so that those who enter may see the light. For nothing is hidden that will not be disclosed, nor is anything secret that will not become known and come to light. Then pay attention to how you listen; for to those who have, more will be given; and from those who do not have, even what they seem to have will be taken away."
A Note from Mark
In Tuesday's devotion I included a short note, explaining how Life for Leaders readers can support the work of Fuller's De Pree Center. If this is something you're interested in, please click here to read my note. Thanks very much. – Mark
Focus
Jesus exhorts us to pay attention to how we listen to God's word. Complete listening, according to Jesus, isn't just a matter of taking in what we hear. It's also about letting the words change our living, our speaking, even how we function in our workplaces. We are to be like listening lamps, having heard the word, we shine with the light of God so others might see.
Today's devotion is part of the series Following Jesus Today.
Devotion
Did you know you can now talk to lamps? I'm not joking. There are now several different technologies that will allow you to speak to your lamps, turning them on or off, adjusting their intensity, and so forth. As my grandmother used to say, "What will they think of next?"
Jesus didn't know about listening lamps when he spoke what is now found in Luke 8:16-18. He had just been talking about different ways of hearing the word of God, using the analogy of various kinds of soils. Then he said, "No one after lighting a lamp hides it under a jar, or puts it under a bed, but puts it on a lampstand, so that those who enter may see the light" (Luke 8:16). In the Sermon on the Mount in Matthew, Jesus used this imagery to talk about how we bear witness to others through our good works (Matthew 5:14-16). In Luke there is still the emphasis on shining our light for others. But here Jesus connects this with how we listen: "Then pay attention to how you listen; for to those who have, more will be given; and from those who do not have, even what they seem to have will be taken away" (Luke 8:18).
What Jesus makes clear in this passage is that faithfully listening to the word of God isn't only a matter of taking it in. Yes, it's about hearing well, for sure. But it's also a matter of doing, of telling, of shining. We are like lamps, lit by hearing the truth of God. But if we keep this truth to ourselves, then we are like a lamp hidden in a jar or under a bed. A burning lamp, the only kind Jesus knew, would go out quickly if put in a jar. If it was put under a bed, it would soon cause a fire, burning the bed and perhaps the whole house. So, as foolish as it is to light a lamp and try to hide it, so it is silly to think that we should hear God's word and keep it to ourselves. Full hearing leads to the transformation of living and speaking, so that others might be enlightened by the word of God.
Many of us are hesitant to talk about our faith at work because we aren't sure it's appropriate, or even legal. To be sure, we should be sensitive to our work context and always treat our co-workers with respect. But there are ways to "shine the light" even in very secular workplaces. Recently, I had the privilege of talking with Sue Warnke, Senior Director of Content and Communications Experience at Salesforce, a giant tech company in San Francisco. In our "Making It Work" podcast, Sue, my colleague Leah, and I talked about how to "shine the light" in a winsome, healthy way in the workplace. If you'd like to learn more, check out our podcast with Sue. She offers lots of wisdom and practical experience of sharing her faith in a famously secular environment.
Reflect
Would you say that you often listen to the word of God as a faithful lamp?
How do you "shine the light" in your place(s) of work?
What hesitations do you feel about shining the light?
What helps you bear witness to Christ in an appropriate and respectful way?
Act
Think about how you might "shine the light" in your workplace, either through words or deeds or both. Then, decide upon something to do . . . and do it.
Pray
Lord Jesus, I want to be a faithful lamp. I want your word to light me up, so that I might share your light with others. I don't want to hide the illumination I have from you. I want to listen well to do, putting into practice what I hear.
Help me, I pray, to know how best to do this in the various settings of my life, including my workplace. Teach me to be wise and respectful, to serve others by listening to their stories and caring about their lives. Help me to be open about my faith when it is appropriate. Amen.
---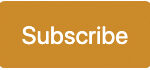 Sign up to receive a Life for Leaders devotional each day in your inbox. It's free to subscribe and you can unsubscribe at any time.
Find all Life for Leaders devotions here. Explore what the Bible has to say about work at the unique website of our partners, the Theology of Work Project. Commentary on today's Life for Leaders theme can be found here: Salt and Light in the World of Work (Matthew 5:13-16)
---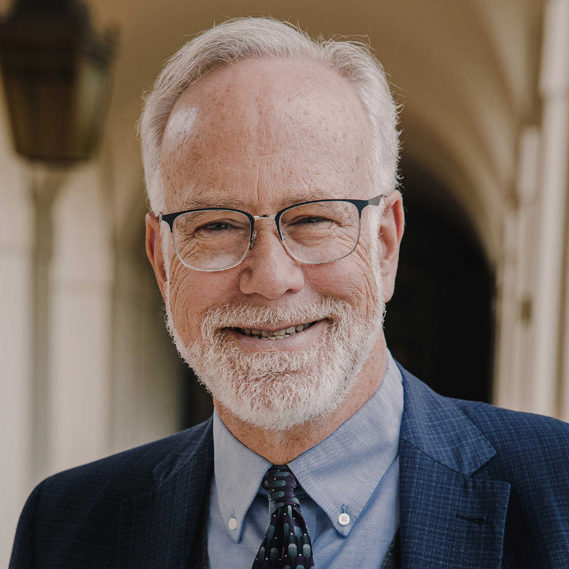 Dr. Mark D. Roberts is a Senior Strategist for Fuller's Max De Pree Center for Leadership, where he focuses on the spiritual development and thriving of leaders. He is the principal writer of the daily devotional, Life for Leaders, and the founder of the De Pree Center's Flourishing in the Third Third of Life Initiative. Previously, Mark was the Executive Director of the De Pree Center, the lead pastor of a church in Southern California, and the Senior Director of Laity Lodge in Texas. He has written eight books, dozens of articles, and over 2,500 devotions that help people discover the difference God makes in their daily life and leadership. With a Ph.D. in New Testament from Harvard, Mark teaches at Fuller Seminary, most recently in his D.Min. cohort on "Faith, Work, Economics, and Vocation." Mark is married to Linda, a marriage and family counselor, spiritual director, and executive coach. Their two grown children are educators on the high school and college level.