Pray without ceasing.
Focus
Renowned leader and author Jim Houston encourages us by his words and his example to live each day in the presence of God. Jim, at 99 years of age, finds God's strength in his own helplessness. Because God is present, Jim continues to live fruitfully, experiencing joy even in the losses of life.
This devotion is part of the series: Encouragement from 1 Thessalonians.
Devotion
In yesterday's Life for Leaders devotion, I began reflecting on 1 Thessalonians 5:17, which reads, "Pray without ceasing." I talked about what this verse doesn't mean (always talk directly and only to God) and what this verse does mean (be aware of God's presence in all you do). I drew upon wisdom from Henri Nouwen, the inspired writer on spirituality, who once wrote, "Prayer can eventually become unceasing prayer when all our thoughts beautiful and ugly, high and low, prideful and shameful, sorrowful and joyful can be thought in the presence of God."
I'd like to share with you similar wisdom from another amazing servant of God. A couple of weeks ago I was speaking at a retreat at Ingalls Creek Enrichment Center in Washington. Our focus was on purpose in the third third of life. As you probably know, a substantial part of my work at the De Pree Center these days supports the Center's Flourishing in the Third Third of Life Initiative. My trip to Washington was part of that work.
The retreat at Ingalls Creek included a video interview with Dr. James Houston. Dr. Houston, who prefers to be called Jim, has led an amazing life. After getting his PhD at Oxford University, he taught there for 25 years. Then he was one of the co-founders of Regent College in Vancouver, where he served as the first Principal ("president"). Jim has written over 40 books on many subjects related to Christian faith and culture. He is currently blogging, putting up a weekly post on his website. So far he has posted 47 pieces on the theme, "Letters From a Hospital Bed: Reflection from a 99-Year-Old." That's right, Jim is 99 years old. November 21st will be his 100th birthday.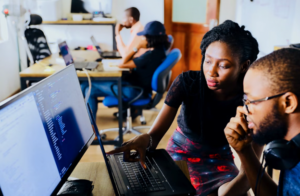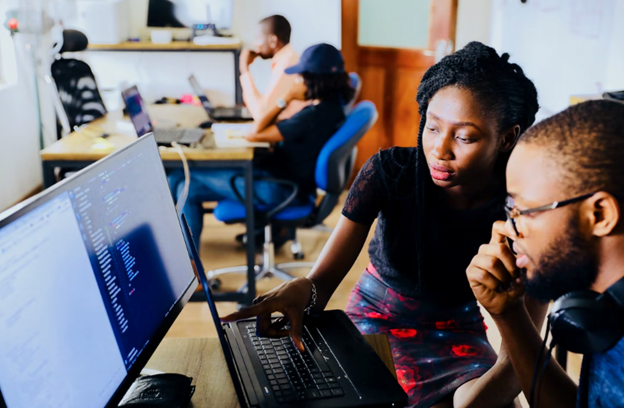 Leaders from Ingalls Creek interviewed Jim, sharing the video with us. It was pure gold. I was struck by Jim's strength, articulateness, wisdom, openness, and humility. I may not make it to 99 years of age, but I hope that I become more and more like Jim as I get older. (The photo shows Jim sitting next to his hospital bed as he writes.)
If I were to summarize my main takeaway from the conversation with Jim, it would be this: Live each day in God's presence. Or, if I were to use the language of 1 Thessalonians, I'd say, "Pray without ceasing." When Jim was asked how he hears God's call these days, he said: "God's call is an ongoing call. It comes every day. It comes as I live constantly in his presence." (Note: These quotations are based on my notes, which may not be 100% accurate.)
Jim mentioned being aware of God's presence several other times in the interview. He was asked what helps him to be aware of this presence. His answer: "I am helped to know the presence of God in the Psalms. They teach us that God is with us in all times. They help us to speak with God who is always present with us."
Jim's experience of God's presence helps him to flourish even though he's experienced many hard things, including the death of his wife, an almost fatal disease, and other losses associate with old age. How can he continue to be so creative even in this season of life? "Creativity in the Lord comes from helplessness," Jim said, "I have learned to pray: 'Lord, in my helplessness, you speak.'" He believes that God uses us most powerfully when we are helpless. Of course, that sounds rather like what the Apostle Paul once wrote to the Corinthians. He had been praying for relief from some kind of enfeebling condition, but the Lord spoke to him in an unexpected way: "[The Lord] said to me, 'My grace is sufficient for you, for power_ _is made perfect** **in weakness.' So, I will boast all the more gladly of my weaknesses, so that the power of Christ may dwell in me" (2 Corinthians 12:9).
How thankful I am for people like the Apostle Paul, and like Jim Houston and Henri Nouwen, who have gone before me in matters of faith. Their words direct me, instruct me, and challenge me. Their examples encourage me to believe that I too can grow in my awareness of God's presence through the day. Even I can learn, with God's help, to pray without ceasing.
_Photo from Jim Houston's website: https://www.jimhouston.org/blog _
Reflect
When you read what Jim Houston said in the interview, what thoughts and feelings do you have?
Is there someone in your life who encourages you to live consciously in God's presence? Who is that person? How do they help you?
What might enable you to be more aware of God's presence in your life every moment of every day?
Act
Set aside a time during your "ordinary" day to sit for a minute and remember God's presence. Thank the Lord for being with you in that moment and throughout the day.
Prayer
Gracious God, thank you for Jim Houston, for his life and ministry. Thank you for his encouragement to us to live each moment aware of your presence.
Help me, Lord, to learn to live this way. Even when I'm focused on other things, like my daily work, may I be aware of the fact that you are present with me. Teach me, I pray, to commune with you through the day. Teach me to live consciously and consistently in your presence. Amen.
Find all Life for Leaders devotions here. Explore what the Bible has to say about work at the High Calling archive, hosted by the unique website of our partners, the Theology of Work Project. Reflection on today's Life for Leaders theme can be found here: Duke Ellington.
---
Subscribe to Life for Leaders
Sign up to receive a Life for Leaders devotional each day in your inbox. It's free to subscribe and you can unsubscribe at any time.
---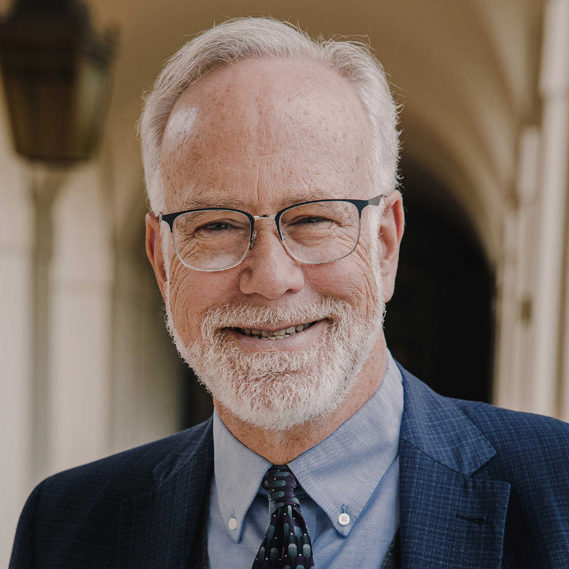 Dr. Mark D. Roberts is a Senior Strategist for Fuller's Max De Pree Center for Leadership, where he focuses on the spiritual development and thriving of leaders. He is the principal writer of the daily devotional, Life for Leaders, and the founder of the De Pree Center's Flourishing in the Third Third of Life Initiative. Previously, Mark was the Executive Director of the De Pree Center, the lead pastor of a church in Southern California, and the Senior Director of Laity Lodge in Texas. He has written eight books, dozens of articles, and over 2,500 devotions that help people discover the difference God makes in their daily life and leadership. With a Ph.D. in New Testament from Harvard, Mark teaches at Fuller Seminary, most recently in his D.Min. cohort on "Faith, Work, Economics, and Vocation." Mark is married to Linda, a marriage and family counselor, spiritual director, and executive coach. Their two grown children are educators on the high school and college level.