When the days drew near for him to be taken up, he set his face to go to Jerusalem.
Focus
Jesus "set his face to go to Jerusalem." He had a clear sense of purpose that guided his life. Clarity of purpose helps us to flourish as we live, not primarily for ourselves, but for something much larger than ourselves. When our lives are shaped by God's purposes, we thrive even as we make a difference that matters in the world.
Today's devotion is part of the series Following Jesus Today.
Devotion
In yesterday's Life for Leaders devotion I began reflecting on a phrase in Luke 9:51: "he set his face to go to Jerusalem." I noted that "to set one's face" is a Hebrew idiom that literally means "to head in a certain direction" but implies strong intentionality or purpose. Jesus "set his face" to got to Jerusalem not only in the sense that he began traveling to that destination, but also in that he knew his ultimate purpose lay there. In Jerusalem he would fulfill his destiny by suffering and dying on the cross. I suggested that you and I also need to be guided by a clear purpose in life, most of all the purpose of Christ's own mission.
Before we move on from Luke 9:51, I want to say a little more about living with purpose. As you may know, my work at the De Pree Center includes a number of different initiatives in addition to Life for Leaders. One of these is called Flourishing in the Third Third of Life. I am excited by the prospect of helping those of us in this season of life (roughly 55 plus) live full, joyful, and productive lives.
During the past couple of years, I have dug into lots of research related to older adulthood. Some of what I've found isn't particularly surprising. If you take good care of your body, for example, you'll tend to live both longer and healthier. But some of what I've discovered in my research isn't what I expected. This includes the crucial importance of purpose for people in the third third of life.
Now, you might be thinking, of course purpose matters for older adults. But I confess that I used to associate having a strong sense of purpose with something essential mainly in young adulthood or middle age. Folks in their twenties need to identify their life's purpose. Folks in the 40s need to be guided by it. But folks in their 50s, 60s, 70s, and up . . . well, maybe they already fulfilled their life's purpose and now they're mainly enjoying the rest and recreation of retirement.
But, as it turns out, purpose is absolutely crucial for flourishing in the third third of life. This isn't just a hunch or a pet theory of some author with books in the airport. It is the result of serious academic research on the connection between purpose and thriving in older adulthood. For example, a study found that if a 90-year-old with a clear purpose in life develops Alzheimer's disease, that person will probably keep functioning relatively well despite real pathological changes in the brain. Another meta-analysis of 10 studies involving more than 136,000 people found that having purpose in life can lower your mortality risk by about 17 percent — about as much as following the famed Mediterranean diet. Moreover, writes Marta Zaraska in the Washington Post, "Research has shown that people who have high levels of purpose in life spend fewer nights in hospitals, have lower odds of developing diabetes, and over two times lower risk of dying from heart conditions than do others." (Much more could be said about the value of purpose for successful aging. See my article, "Purpose is Key to Third Third Flourishing.")
I am writing about this here, knowing that many Life for Leaders readers are not yet in the third third of life, because I find this research so striking and relevant to all ages. No matter whether you're in your 20s, 40s, 60, 80s, or 100s, you will live a better and more productive life if you have purpose, if you have a clear reason for living beyond yourself. And, as I wrote in yesterday's devotion, we who follow Jesus aren't supposed to make up whatever purpose we want for our lives. Rather, we are given that purpose because of our relationship with the Lord. Fundamentally, we are to live into God's purposes for ourselves, for his church, for the world, and for his kingdom. No matter what we do each day, no matter our jobs or family duties, no matter whether we're just beginning a career or we've retired, our purpose is to live according to God's purposes. If we do, as it turns out, not only will our lives make a difference that matters, not only will God be glorified, but also we will be more apt to live long, healthy, and flourishing lives. Isn't that something?!
Reflect
What is your purpose in life?
If you have a clear sense of purpose, where did you get it?
If you do not have a clear sense of purpose, why not?
What do you think God's purpose is for you?
Act
Talk with your small group or a trusted friend about your purpose in life, listening to their purpose as well. See what you learn from this conversation.
Pray
Lord Jesus, once again I'm impressed that you "set your face" to go to Jerusalem. You knew your purpose. You chose to act in faithfulness to that purpose, even though you knew it would cost you everything, including your life. Thank you for your example of purposeful living.
Help me, Lord, to know why I'm on this earth. Help me to grasp the reason you have grasped me. May my whole life be shaped according to your purposes, Lord, including my work, my relationships, my dreams, my finances, and my civic life.
Be glorified, Lord, as I seek to fulfill your purpose for me each day. Amen.
---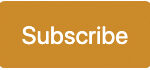 Sign up to receive a Life for Leaders devotional each day in your inbox. It's free to subscribe and you can unsubscribe at any time.
Find all Life for Leaders devotions here. Explore what the Bible has to say about work at the unique website of our partners, the High Calling archive, hosted by the Theology of Work Project. Reflection on today's Life for Leaders theme can be found here: What Is Your Purpose in Life?

---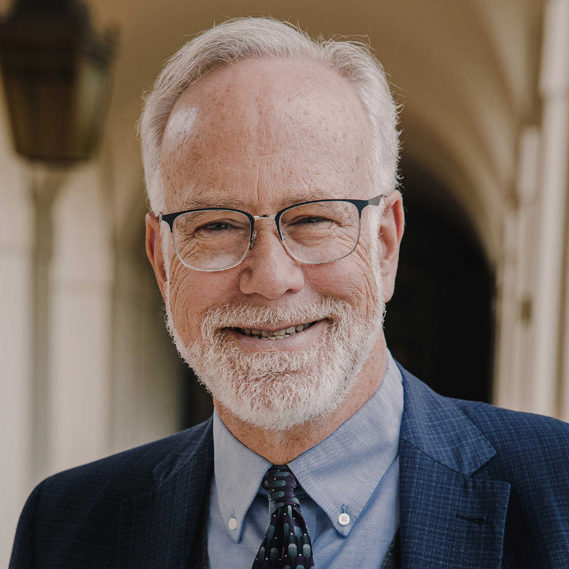 Dr. Mark D. Roberts is a Senior Strategist for Fuller's Max De Pree Center for Leadership, where he focuses on the spiritual development and thriving of leaders. He is the principal writer of the daily devotional, Life for Leaders, and the founder of the De Pree Center's Flourishing in the Third Third of Life Initiative. Previously, Mark was the Executive Director of the De Pree Center, the lead pastor of a church in Southern California, and the Senior Director of Laity Lodge in Texas. He has written eight books, dozens of articles, and over 2,500 devotions that help people discover the difference God makes in their daily life and leadership. With a Ph.D. in New Testament from Harvard, Mark teaches at Fuller Seminary, most recently in his D.Min. cohort on "Faith, Work, Economics, and Vocation." Mark is married to Linda, a marriage and family counselor, spiritual director, and executive coach. Their two grown children are educators on the high school and college level.