Make Work Matter
Your Guide to Meaningful Work in a Changing World
Coming November 9th!
In the past decade—not to mention the past year—work has changed dramatically! Yet we are still sent into the new world of work with old, outdated tools, expectations, and strategies. This leaves us ill-equipped in our pursuit of meaningful work that will impact our communities and change the world. The result? Unmet expectations and unfulfilled longings. Not to mention curiosity about how to do the work we sense God calling us to.
You were made for work that matters.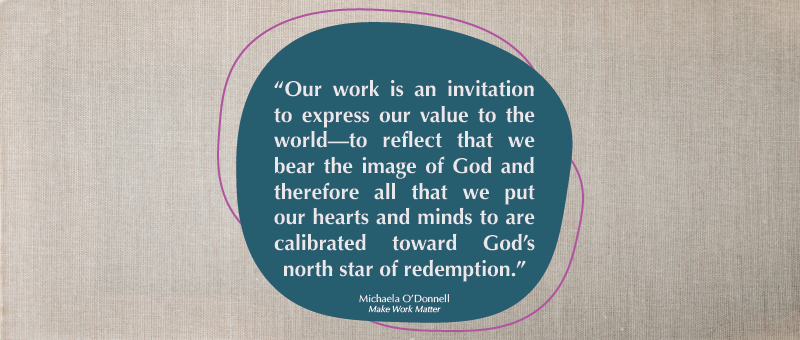 Make Work Matter provides a blueprint for a better future. Filled with stories and insights from faithful entrepreneurs and built on solid research, this book will help you:
discover what God is calling you to do in a changing world
define where you are in this season of work
embrace what the Bible says (and doesn't say) about calling
develop a mindset and habits suited for the new world of work
reflect on and work out ways that sustain you on the journey
It's time to close the gap between what you're doing now and the meaningful work you desire to accomplish. This book will help you chart your own way forward.
About the Author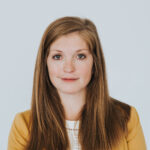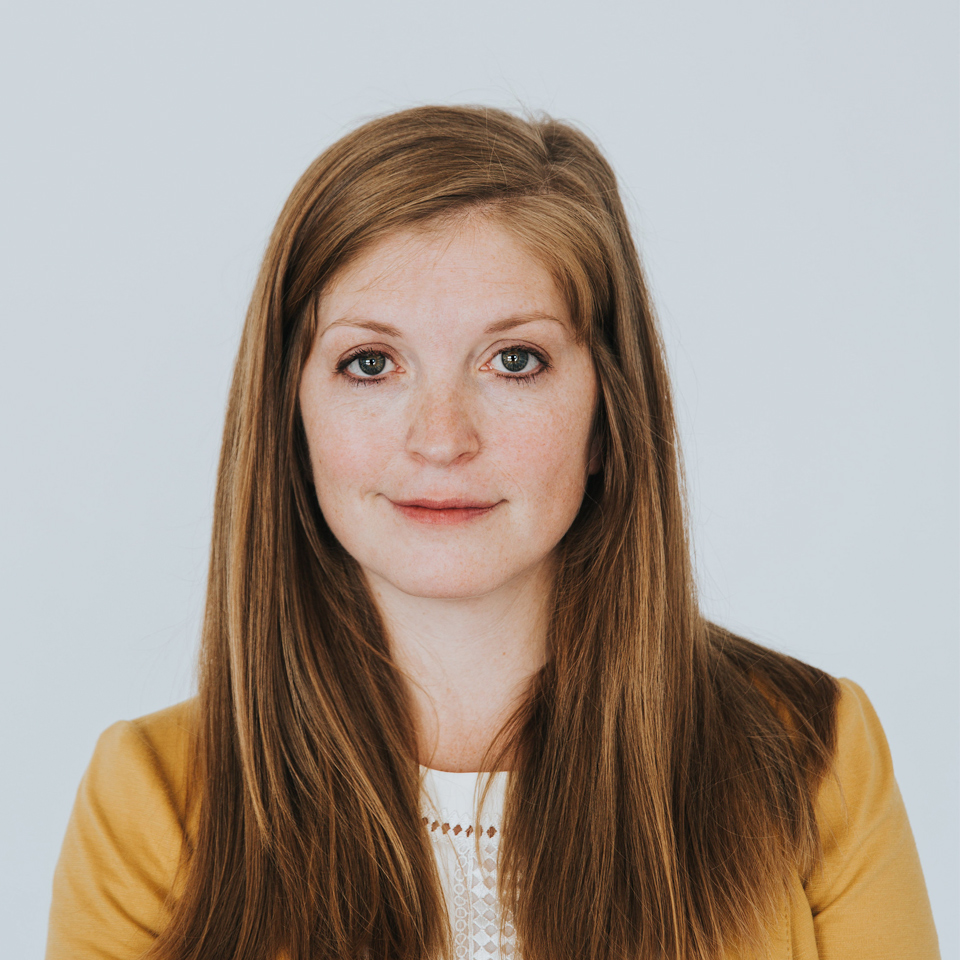 Dr. Michaela O'Donnell is the Executive Director of the Max De Pree Center for Leadership where she oversees the center's vision, strategy, program, and team, all with the goal of helping leaders like you respond faithfully to God in all seasons of your life and leadership.
Michaela is the primary visionary and content creator behind De Pree Center's blossoming Road Ahead program, a six week experience, rooted in research, that's designed to help folks in transition take a breath, discern next steps, and gain clarity about whatever it is God is calling them to do. Read some of her most recent writing here. 
Pre-Order Package Includes: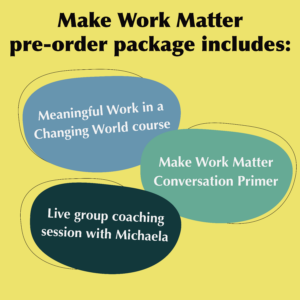 Meaningful Work in a Changing World online course: Get free access to a self-guided online course created to help those who are unsure of how to find meaningful and rewarding work in a constantly changing world cultivate a concept called "the entrepreneurial way."
Make Work Matter Conversation Primer: A supplemental guide meant to foster conversation and help you work through the concepts you learn in the book.
Live coaching session with Michaela: Those who pre-order will get an exclusive invitation to a live, virtual group coaching session where you will have the opportunity to ask questions and interact with Michaela. This will take place sometime after the book is released.   
Click here to confirm your purchase and receive the pre-order package!
Book Endorsements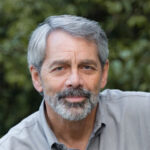 This book matters.
Make Work Matter is a book that, like your work, matters.  I have been working, teaching, and advocating for a deeper and broader integration of faith and work in hopes of a fuller realization of God's invitation to participate in the ongoing incarnation through our work for over four decades. Happily, Michaela O'Donnell of Fuller Seminary's De Pree Center is one of my favorite and most trusted colleagues in this mission.  Michaela is a practitioner and a doer - as am I.  She's not your typical academic or "thought leader". She's worked.  She's built businesses, careers, and a life.  She just happens to be attentive enough to what has and hasn't been helpful in her practice to have also become a brilliant teacher and communicator.  This book goes the next step beyond the many books now espousing good ideas about the sacred value of good work and moves into how to actively discern, find, and do it. The pursuit of good work takes work - and this book is a powerful tool to focus your labors and ease the challenge of that worthy pursuit. I recommend it heartily.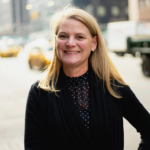 A journey of understanding your work with God at the center.
As a fellow laborer in the faith and work space with Michaela, I wanted to cheer out loud when I read her book, because it is such a practical wisdom for the angst around "call" for many workers, but especially millennials. Her work reflects not only theological truth, but also the hard-earned wisdom that only one who has walked the path can unpack. Unsure of your work's role in God's redemptive story? Feeling the urge to pontificate your vocation but without a theological rudder? Look no further. Michaela's book has come to lead you into a journey of understanding your work with God at the center.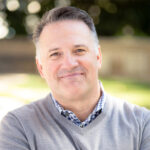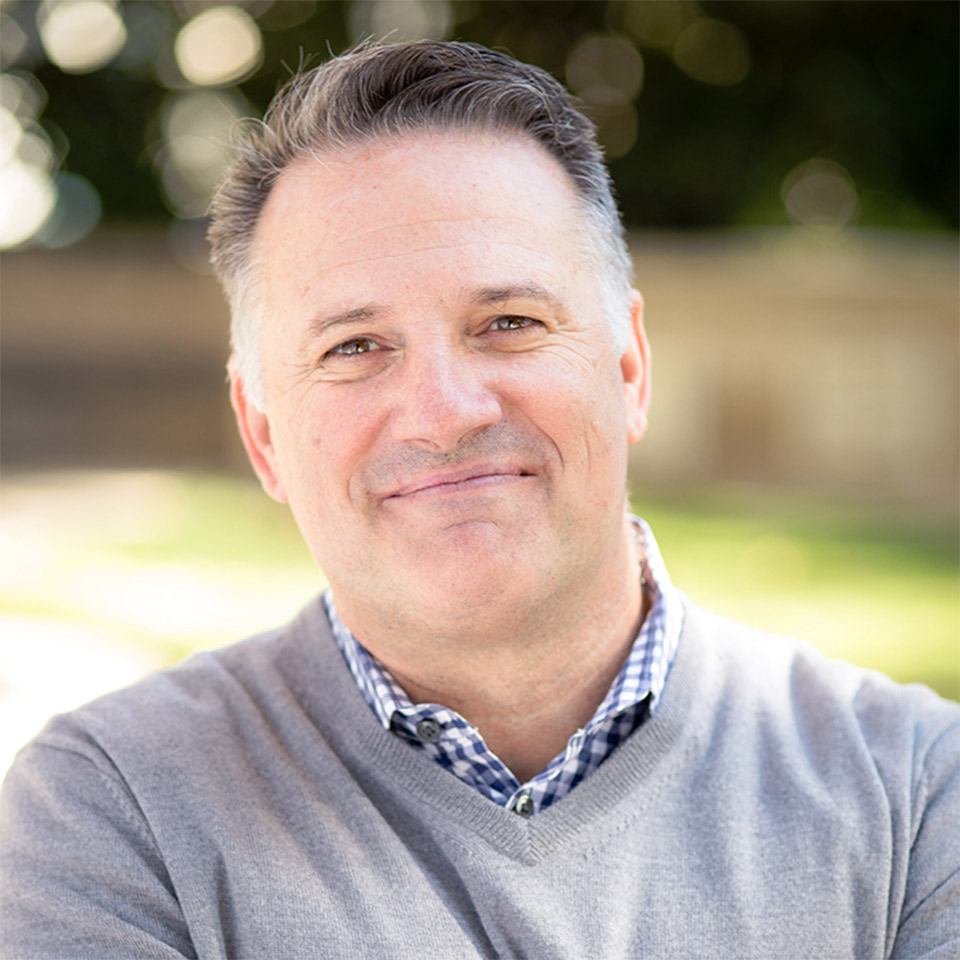 You will come back to this book again and again.
This is one of those books that end up dog-eared, coffee-stained, and filled with scribbles in the margins. In the whitewater of a rapidly changing world of work, Michaela O'Donnell is the trusted guide that you are looking for. She'll be the first to tell you that navigating issues of work, career, vocation, identity, resilience, failure, and—yes—purpose, meaning, and success is not easy. Indeed, you are likely going to find yourself falling in and gasping for air. But this book is part lifeline, part instruction manual, part map and compass, and a whole lot of hard-earned wisdom. At every fork in the river of your career, you will come back to it again and again.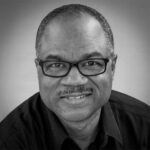 A blueprint for 25-45 year old working Christians.
With the compassion of a doting shepherd and the precision of a practical theologian and the discerning eye of a cultural exegete, Dr. Michaela O'Donnell has gifted us with a down-to-earth book written for 25-45 year old working Christians who find themselves smack dab in the midst of a new work world saddled with old tools and sadly ill-equipped to be a world-changer. Through masterful and compelling storytelling and end-of-chapter practical exercises, O'Donnell provides this age group a blueprint for their own maturation for the path forward.
This book is just plain helpful.
Honestly, there aren't many people who can actually help you make your work matter. A challenge like that requires a blend of theory, theology, and pragmatism. Most people have expertise in just one, so too often their advice is (at best) half baked. Michaela is different. She's an entrepreneur, practical theologian, and academic. She gets the messiness of it all and teaches us to wrestle with the possibilities. This book, like Michaela, is approachable, down to earth, and just plain helpful. Michaela, where were you when I was trying to find meaning in the junkyard?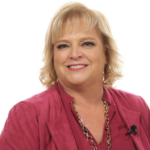 Michaela understands the delicate intersection of our work and our calling.
In Make Work Matter, Michaela O'Donnell helps us understand the delicate intersection of our work and our calling. Through interviews of others who have already navigated the journey and her own personal experience, she helps us understand that the question is not what we are going to do, but rather who we are going to become. If you are trying to find a purpose for life and work that has meaning, Make Work Matter is a great place to start!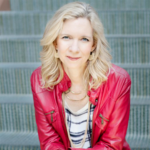 A roadmap to maximize…growth and fulfillment.
Most of us spend more waking hours on work than anything else. In the midst of the demands of navigating the twists and turns of work today, Make Work Matter gives you the roadmap you need to maximize those hours for your own growth, calling, fulfillment, and formation.
Pre-Order Your Copy Today!