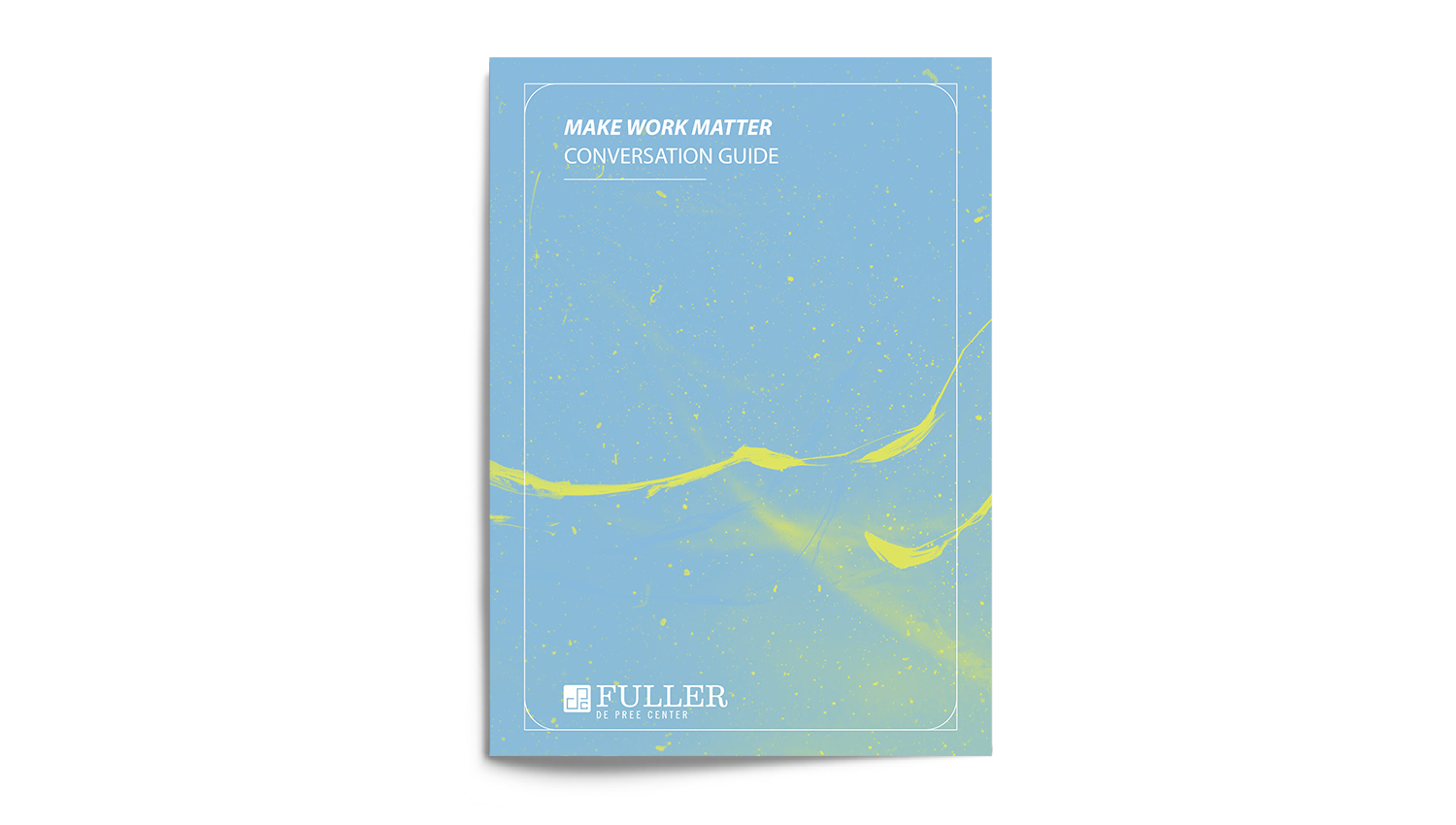 Make Work Matter Conversation Guide
Make Work Matter: Your Guide to Meaningful Work in a Changing World was written by Michaela O'Donnell, executive director of the Max De Pree Center for Leadership. This Conversation Guide is designed for those facilitating conversations on the book. The suggested discussion prompts and questions will work best for those who have read the assigned chapter and completed the exercise at the end of the chapter. However, you can frame some of the prompts and questions by giving a quick recap of the chapter and highlighting key ideas.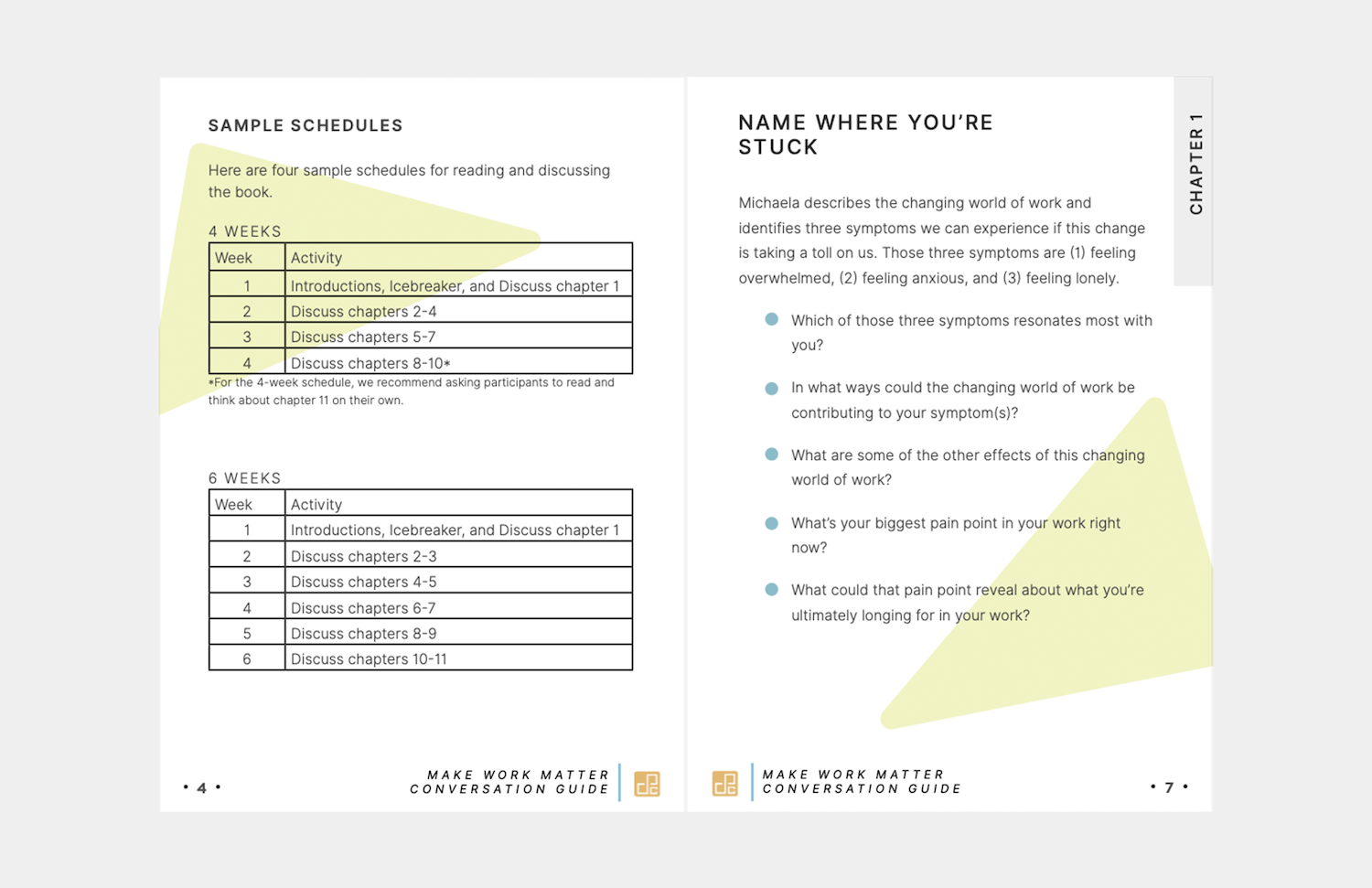 This downloadable PDF gives you prompts and questions to help you facilitate conversations based on this book.
Make Work Matter
Book by Michaela O'Donnell
Price: Starting at $11.99
Make Work Matter provides a blueprint for a better future. Filled with stories and insights from faithful entrepreneurs and built on solid research, this book will help you close the gap between what you're doing now and the meaningful work you desire to accomplish.
Make Work Matter Press Kit
Pain Points & Longings Exercise
Free Activity by the De Pree Center
Free Download
In this free, downloadable exercise, you'll identify the current pain points in your work so that you can uncover what you're truly longing for.
Practices for Growth, Part One: Let Water off The Boat
Article by Michaela O'Donnell Long
At the heart of God's invitation to inner work is this: are we willing to come to know more about ourselves so that God might ever-transform us into the person we're called to be?
Practices for Growth, Part Two: Lean In and Let Go
Article by Michaela O'Donnell Long
We carry so much of our stress about the unknown in our bodies. Whether it's about our work, or our family, or the state of global affairs, consider this practice as a means to check in with yourself, attune to God, and cultivate the capacity to lean in and let go.
Cohorts
Cohort Experiences
Here at the De Pree Center, we believe that some of the most transformative learning happens in the company of others. That's why we offer cohort experiences—small groups of people on a journey together under the care of a trained guide. Beginning in 2023, we will offer three cohorts: Road Ahead, Go the Distance, and Third Third Flourishing.