And we urge you, beloved, to admonish the idlers, encourage the faint hearted, help the weak, be patient with all of them.
Focus
All brothers and sisters in the church are urged to care for each other. Pastors can help us do this well. But the task of admonishing, encouraging, and helping is something we all share together.
The devotion is part of the series: Encouragement from 1 Thessalonians
Devotion
When I was in graduate school, I served as a Teaching Fellow in a variety of undergraduate courses. In this role, I had a section of students with whom I met weekly and whose work I graded.
Most of my students were engaged and, if anything, over-eager. But one year I had a student who was a slacker, or in the language of the NRSV, an "idler." He attended my section meeting sporadically and when he did, he seemed distracted. I was pretty sure he wasn't doing any of the required reading. Then, when his first paper was due, he failed to turn it in. He didn't even bother to explain why.
This particular student, I'll call him Brian, was a big guy, a member of Harvard's football team. I must confess that the combination of his poor performance and his being a football player led me to come up with a story that explained his sorry attitude. In my scenario, Brian didn't really care about my class or even about learning. He got into Harvard because he was great on the football field and he was planning to graduate with as little effort as possible.
After Brian failed to turn in his first paper, I asked him to meet with me individually. When he showed up at my office, I was ready to read him the riot act. I was going to tell him how irresponsible he was. I was going to threaten to fail him if he didn't improve. I had my admonishing speech all ready to go. "Admonish the idlers," right?
But, before I gave my speech, I paused to ask Brian if there was any reason for his poor performance in my section. He looked at me with sad, tired eyes, saying nothing for a long time. Finally he said, "Yes, there is a reason. I probably should have told you sooner. My mom is dying of cancer. She has only a few weeks to live. I've been going home as much as I can, trying spend time with her. I'm failing all of my classes because, even when I'm on campus, I just don't have the energy to work. I apologize, Mr. Roberts." As I listened to Brian's story, I sensed that it was completely true. I was stunned. I was saddened. I felt deep empathy, in part because at that time my dad was struggling with cancer that eventually took his life. I saw Brian, not as a slacker, but as fellow human being who was carrying a heavy load of grief and fear.
In that moment I also had to repent of my former attitude. I felt ashamed about the assumptions I had made and prejudices that warped my judgment. I was so, so glad that I asked Brian what was happening before blasting him with my admonishing speech.
Indeed, Brian's mother did die during that semester. But he and I worked out a way for him to complete the course satisfactorily. I had the opportunity to show my concern for him during this painful time of life.
When I read 1 Thessalonians 5:14, I'm reminded of my experience with Brian. I was ready to admonish him as an idler when, in fact, he was a faint hearted man in need of encouragement and a weak man in need of help. If I had not paid attention to what he needed and deserved from me, I would have treated him unjustly and without love.
I'm sure there have been times in my life when I have misjudged people and their motivations. But ever since that experience with Brian I have tried to discover what people need from me. This requires paying attention, asking questions, listening sensitively, and being patient. Sometimes a word of admonishment is appropriate. At other times, encouragement and help are what's needed.
No matter the context, whether in your workplace or your home, whether you're at church or in the local market, let me urge you to use your mind and heart to discern where people are and what they truly need. Ask the Lord for help and follow the guidance of the Spirit.
Reflect
Have you ever had an experience like mine with Brian? With an employee? A son or daughter? Your spouse? Or???? If so, what happened? What did you learn?
What helps you to pay attention to the needs of the people in your life?
Act
Think about the people around you, especially those entrusted to your care. Consider the needs of one of these people and do something to communicate your care for them.
Prayer
Gracious God, you know us through and through. You communicate your love for us in exactly the ways we need. At times you admonish. At times you build up. At times you warn us. At other times you urge us on. Thank you for caring for us in such individual ways.
Help me, Lord, to treat the people in my life in ways they need. Keep me from coming up with stories about them that are untrue and unfair. Help me to pay attention, to ask good questions, to listen sensitively and to watch wisely. Amen.
Find all Life for Leaders devotions here. Explore what the Bible has to say about work at the High Calling archive, hosted by the unique website of our partners, the Theology of Work Project. Reflection on today's Life for Leaders theme can be found here: Use the Power of Your Words for Good.
---
Subscribe to Life for Leaders
Sign up to receive a Life for Leaders devotional each day in your inbox. It's free to subscribe and you can unsubscribe at any time.
---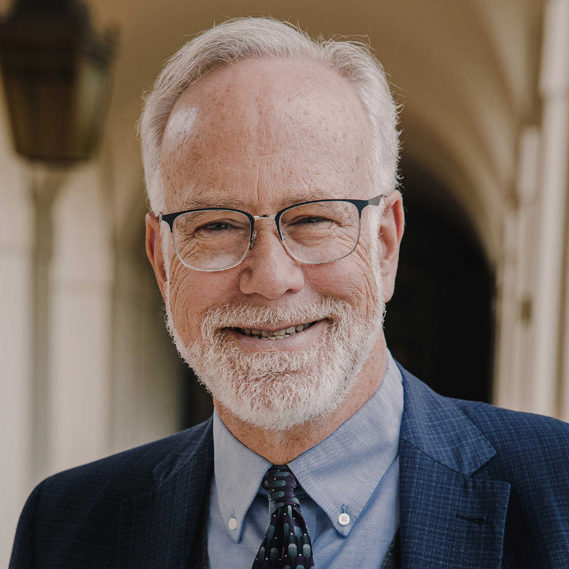 Dr. Mark D. Roberts is a Senior Strategist for Fuller's Max De Pree Center for Leadership, where he focuses on the spiritual development and thriving of leaders. He is the principal writer of the daily devotional, Life for Leaders, and the founder of the De Pree Center's Flourishing in the Third Third of Life Initiative. Previously, Mark was the Executive Director of the De Pree Center, the lead pastor of a church in Southern California, and the Senior Director of Laity Lodge in Texas. He has written eight books, dozens of articles, and over 2,500 devotions that help people discover the difference God makes in their daily life and leadership. With a Ph.D. in New Testament from Harvard, Mark teaches at Fuller Seminary, most recently in his D.Min. cohort on "Faith, Work, Economics, and Vocation." Mark is married to Linda, a marriage and family counselor, spiritual director, and executive coach. Their two grown children are educators on the high school and college level.