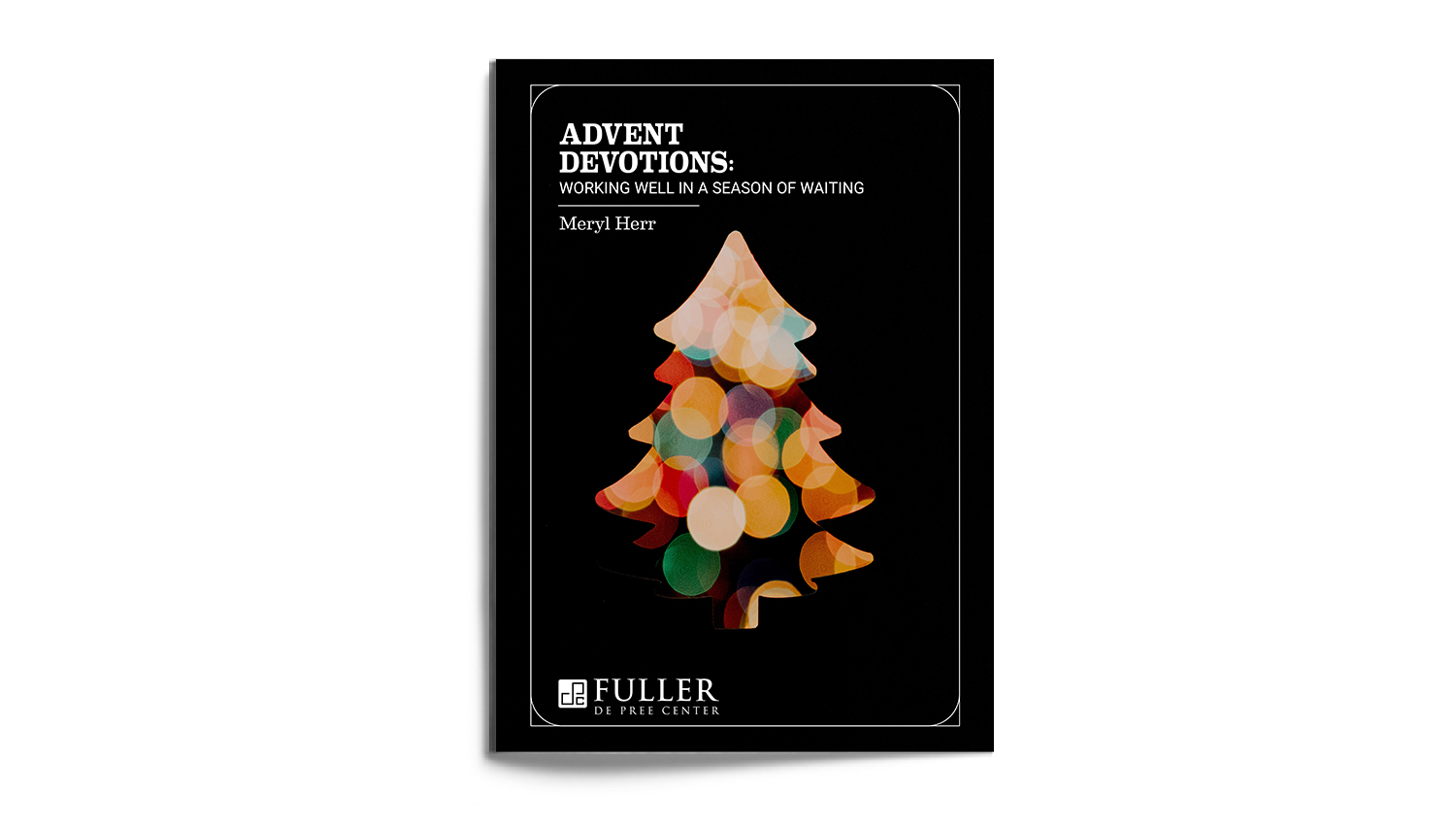 The word "Advent" comes from the Latin adventus which means "coming." The irony is that, while we celebrate and anticipate the coming of Christ into the world, we simultaneously look forward to our retreat from it—a few days off from work, a winter break away from school, a Christmas vacation far, far away. Our focus shifts toward getting away from our everyday work precisely when the church calendar invites us to focus on Christ's coming to us in the midst of it.
These meditations invite us to focus anew on what it means to live faithfully in the time between Christ's first and second comings and to consider how Christ's first and second comings make a difference in our work.
This devotional guide is being offered as our gift to you. This is a digital download, not a physical product. Click the button below to fill out the download form!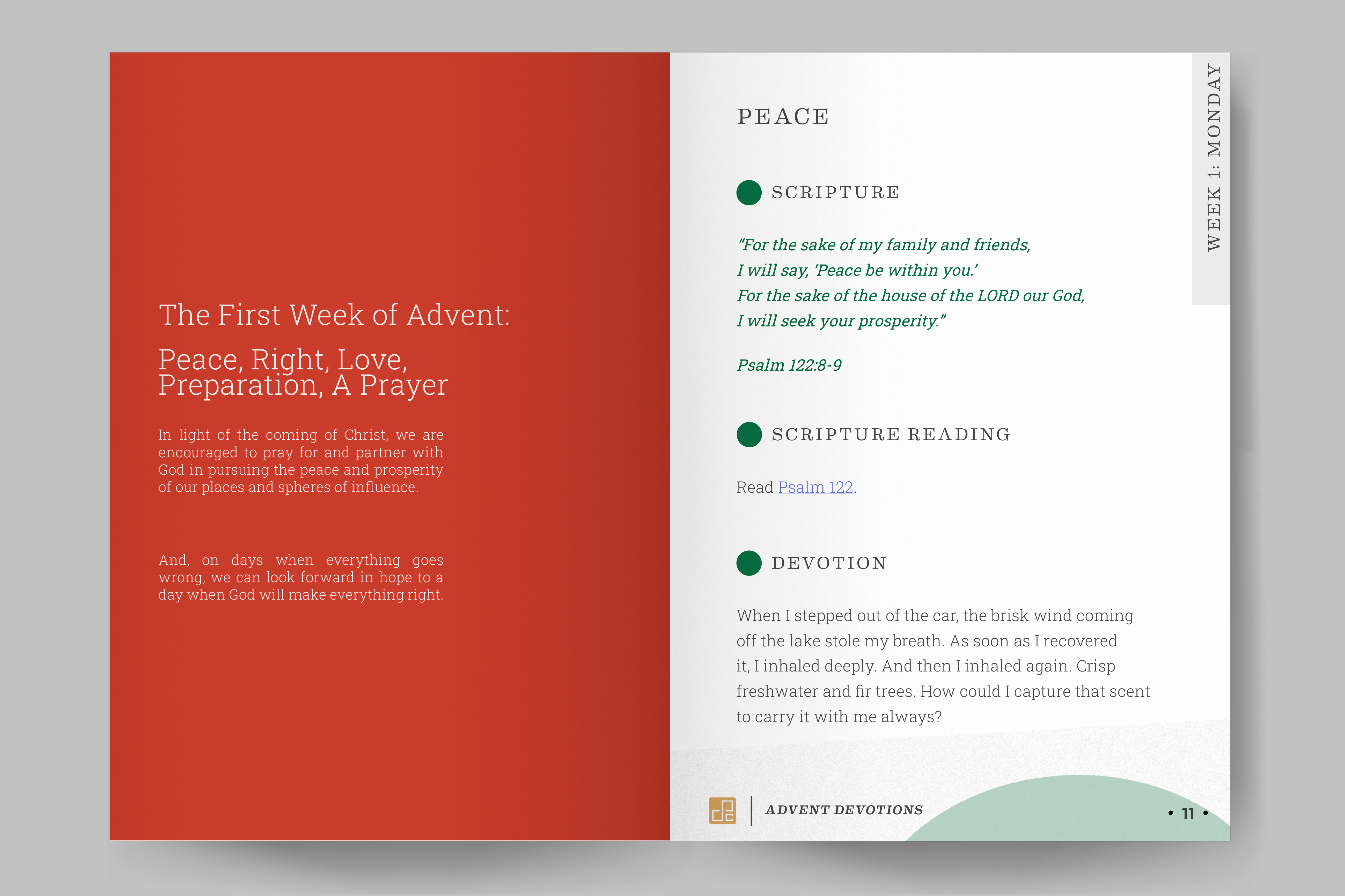 - Easily printable format (8.5″x11″ portrait)
- 22 devotions (divided up to be used across the 4 weeks of Advent) containing scripture, reflections, and prayers.
This devotional can be used in a variety of ways:
- By yourself: Use the devotional five times a week during the four weeks of Advent (plus Christmas Eve and Christmas Day).
- In a group: Go through the guide, one week at a time, with a small group.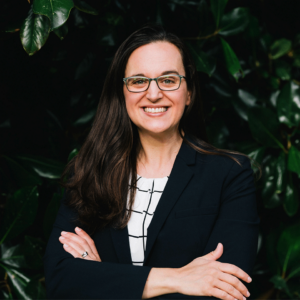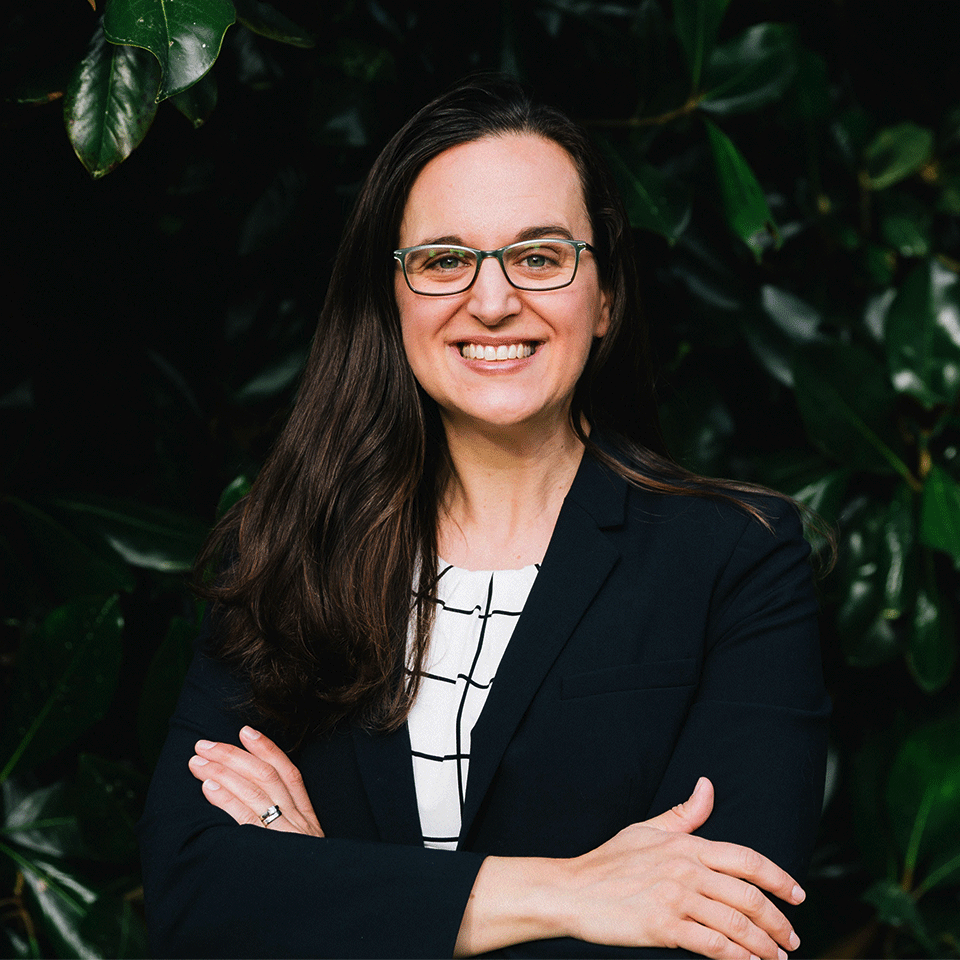 Dr. Meryl Herr is a Senior Researcher at the Max De Pree Center for Leadership where she designs and conducts research studies that add to the understanding of what helps marketplace leaders flourish. Meryl earned a B.S. from Vanderbilt University, and an M.Div. and Ph.D. (Educational Studies) from Trinity Evangelical Divinity School. Her doctoral research focused on the role of imagining the future in vocational discipleship. After completing her doctorate, Meryl pursued additional training by completing a graduate certificate in Educational Research Methods through the University of Illinois at Chicago.
In addition to working at the De Pree Center, Meryl is the owner of The GoodWorks Group, a consulting firm specializing in educational program planning and evaluation. She is also an adjunct professor for Cornerstone University's Professional and Graduate Studies Division.
(For a Limited Time!) Leadership Prayers for Troubled Times Bundle
A Devotional Guide Bundle by Uli Chi 
Price: $9.99
For a limited time only, receive a free copy of Uli Chi's Leadership Vows and Becoming Lead Servants with the purchase of Leadership Prayers for Troubled Times.
Finding God: Hope is a Habit that Grows in the Dark
A 10-Week Devotional Guide by Inés Velásquez-McBryde 
Price: $7.99
I have never heard of a hope-filled person who did not have a story of hardship. Hope grew in the hardship. Our prayer is that this devotional guide would plant fruit-bearing seeds and water pre-existing seeds in your own life.
Stations of the Cross
A Devotional Guide for Lent and Holy Week by Mark D. Roberts
Price: $7.99
This guide helps us reflect with more intensity and emotion the events and meaning of Jesus's death. It invites us to draw near to the Lord in anticipation of Good Friday and Easter.
52 Workday Prayers
A Two-Part Devotional Guide Series by Mark D. Roberts
God has given us the Psalms for many reasons. One of the main ones is to teach us how to pray. From the Psalms we get to know more intimately the God with whom we speak. 
Devotions for Christmas
A Devotional Guide by Mark Roberts
Price: $6.99
Christmas is about the birth of Christ and his coming into the world, taking on human flesh. In this season, we remember God becoming incarnate, embodied.
Calling in the Third Third of Life
A Devotional and Small Group Guide by Mark Roberts
Price: $9.99
This ten-part devotional and small group guide, centered on Genesis 12:1-5, encourages us to guide our lives by the callings we have from God, especially for those in or entering the third third of life.
Leading and Following Together
A Devotional and Small Group Guide by Mark Roberts
Price: Pay what you can
This five-part devotional guide, centered on Ephesians 5:21, encourages us to consider the notion of mutual leadership and followership.
Examine Your Life
A Devotional and Small Group by Mark Roberts
Price: $6.99
This five-part devotional guide, centered on Ephesians 5:15-16, asks us to examine our lives so that we might live more intentionally and fully.