Mentoring exercises to strengthen your leadership and activate your values
This guide provides conversational exercises designed to strengthen your leadership. The exercises seek to tap into wisdom through the lens of values while integrating skills that are essential to effective mentoring:
• Listening Well
• Asking Good Questions
• Creating a Safe Mentoring Environment
• Sharing Wisdom
• Role Modeling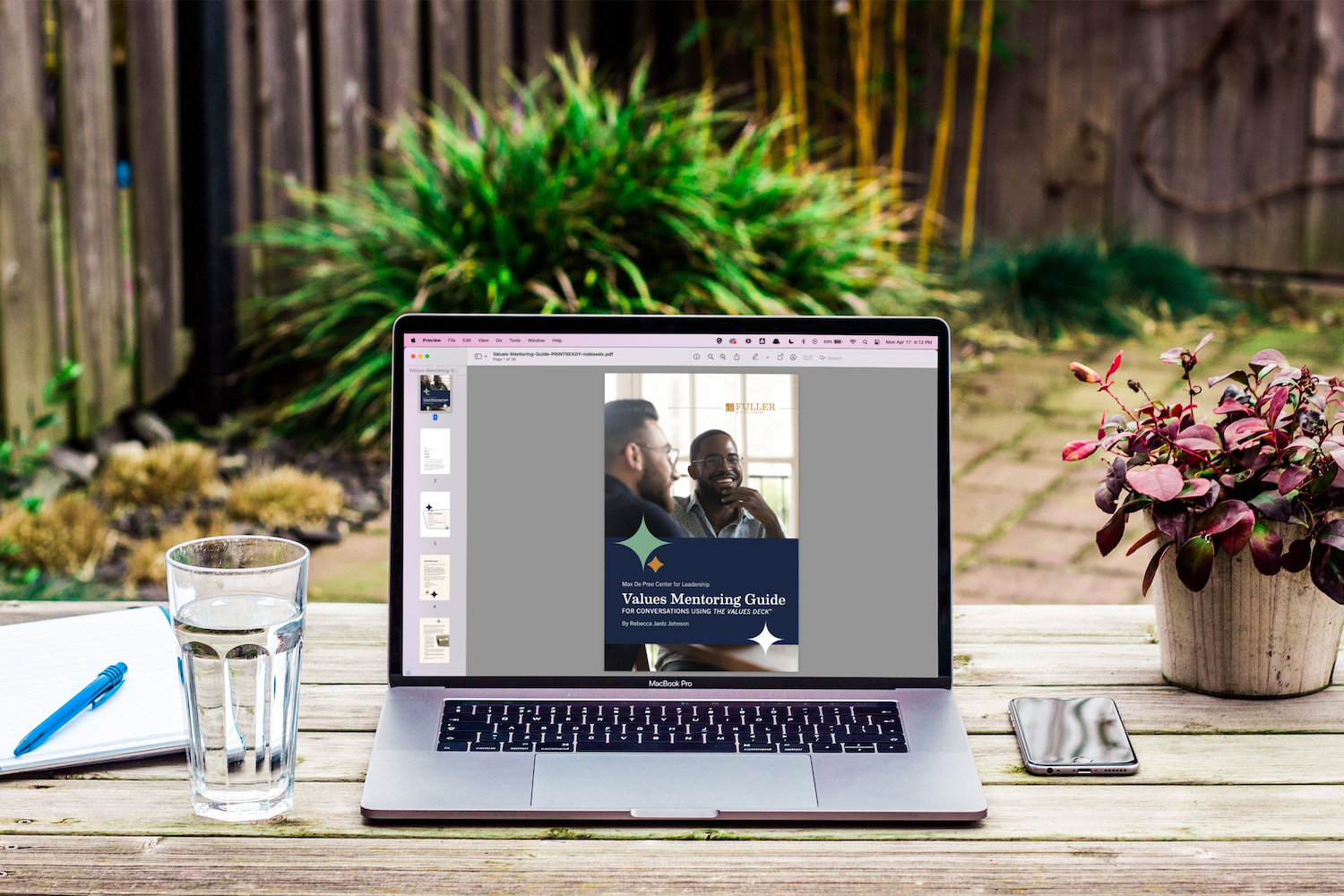 $7.99/workbook
*This is a digital product. After purchasing, you'll be emailed a link to download the devotional guide as a downloadable PDF. When you get the PDF, you can read it on your computer, phone, or tablet, or you can print a copy for personal use.
• Easily printable format (8.5"x11" portrait)
• Four exercises to directly explore the skills of listening well, asking good questions, creating a safe mentoring environment, and sharing wisdom.
• The Values Deck™ is sold separately.
You will use this guide along with The Values Deck™, a hands-on tool which includes 72 cards featuring values on the front and questions on the back. If you don't already have the cards, you can order them online through Story Solutions' website. Use the discount code DEPREE for 25% off the product price of $22 per deck or $59 per 3-pack. Shipping is additional and generally takes 3-5 business days via US Priority Mail.
Values Mentoring Guide & Deck Overview
For an overview on how to use the Values Mentoring Guide and The Values Deck™, click the link below.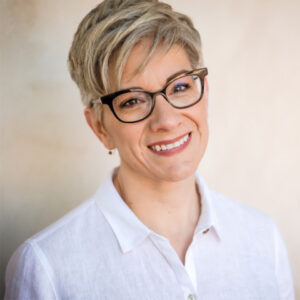 Rebecca Johnson has invested 30+ years as a communications expert, brand strategist, and executive coach to serve leaders and teams in more than 75 organizations. Today, as founder and principal of Story Solutions, she is passionate about helping changemakers tap into undeveloped potential, while also fostering inclusive organizational cultures where women and men thrive.
As a Motivation Code™ coach and author of The Values Deck™, Rebecca helps clients understand the 'why' that brings meaning to their work and life. She is certified through the International Coaching Federation and is Dare to Lead™ trained to guide teams with evidence-based tools from Brené Brown's research on four skill sets of courage. She is also an advisory board member for the Women, Work, & Calling initiative of the Denver Institute for Faith & Work.
Alongside Mentoring Class
Mentoring Class
Price: $75/participant
Alongside is a four-week class designed for individuals who are interested in becoming a mentor.
Four Questions That Could Improve Your Mentoring Relationship
An Article by Meryl Herr.
Here are four questions you could ask at your next mentoring meeting to evaluate and potentially improve your mentoring relationship.
Overcoming Our Fear of Mentoring
Article by Meryl Herr
Meryl Herr shares some findings from her research on mentoring, addresses some common fears of mentoring, and encourages older adults to take a step of faith and become a mentor.
Mentoring Research
Past Research Project
The De Pree Center conducted two research studies on mentoring.