In the early church, some Christians began observing a special season to help them prepare for Good Friday and Easter. For forty days, not counting Sundays, Jesus' followers focused on repentance and turning to God in faith. This period of time from Ash Wednesday to Easter became known as Lent. Robert E. Weber, in his book Ancient-Future Time: Forming Spirituality through the Christian Year, explained that Lent "is rooted in repentance and conversion, the putting off of the old life and the putting on of the new." When we observe Lent, we're going "back to the basics" of our faith, he wrote.
The Worship Sourcebook describes modern Lenten observance this way: "Just as we carefully prepare for big events in our personal lives, such as a wedding or commencement, Lent invites us to make our hearts ready for remembering Jesus' passion and celebrating Jesus' resurrection." Throughout history, Christians have adopted a variety of practices to help them observe Lent, notably fasting, praying, and giving alms to the poor. According to Weber, these acts help us demonstrate "the turning away from sin and conversion to Christ." 
To help you observe Lent, we've curated the following resources. Yes, the season of Lent begins on Ash Wednesday, but you can step into Lenten practices at your own pace. Perhaps you'll read a devotional guide, listen to an album, or watch a film. The key is to engage the practices with a spirit of preparation and turning to God. 
DE PREE CENTER RESOURCES 
Lent: A Time of Preparation and Growing Closer to God – Article
What is Lent? Why does it matter? What might I do – or not do – to observe Lent? In this article, Mark Roberts provides a basic introduction to Lent, focusing on its meaning and spiritual value.
Lamentations in Lent – Devotional Series
This devotional series focuses on how the book of Lamentations deepens our experience of Lent by encouraging us to attend to our own sorrows, to express them freely in prayer, and to open our hearts to those who suffer.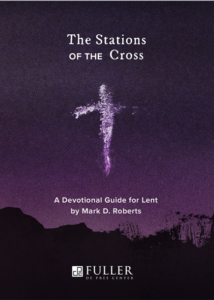 The Stations of the Cross – Devotional Guide
The Stations of the Cross are a series of scenes that depict the passion of Christ and help us reflect with more intensity and emotion the events and meaning of Jesus's death. This devotional guides you through reading Scripture, reflection, and prayer as you draw near to the Lord in anticipation of Good Friday and Easter.
BOOKS
Show Me the Way: Daily Lenten Readings by Henri J. M. Nouwen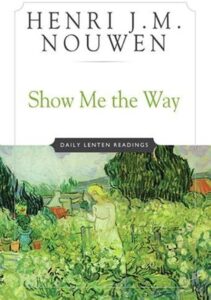 Henri Nouwen provides 40 daily reflections and prayers to help us turn our attention to our loving God. This is an excellent choice for those wanting a short daily devotional on Lenten themes. 
The Crucifixion: Understanding the Death of Jesus Christ by Fleming Rutledge
Episcopal priest Fleming Rutledge offers a robust theological volume on Jesus' crucifixion. She claims, "This death, this execution, above and beyond all others, continues to have universal reverberations." This book is for those who want to engage in deep thinking about the crucifixion.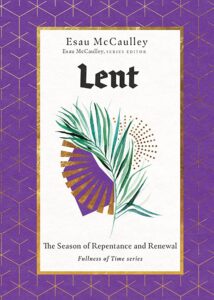 Lent: The Season of Repentance and Renewal by Esau McCaulley
Pushing back on the temptation to see Lent as a mere ritual or self-improvement formula, Esau McCaulley writes this book to explain how the experience of Lent leads us to repentance, which in return yields spiritual renewal.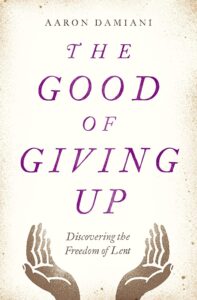 The Good of Giving Up by Aaron Damiani
Whether you are looking for an introduction to Lent, or want to learn more about the history and purpose behind this season, or are wanting to learn how to lead others through this season in a meaningful way, "The Good of Giving Up" serves as a great introduction to the beauty and intentionality behind Lent.

ALBUMS
Liturgical Folk, Lent
A musical companion for the season of Lent that includes 10 songs and hymns, from Ash Wednesday to Easter Sunday.

Bifrost Arts, Lamentations: Simple Songs of Lament and Hope, Vol. 1 
This album captures the practice of lament in music, leading its listener through songs of sorrow, grief, injustice, hope, and love. 
OTHER RESOURCES
Movies for Lent film guide by Fuller Studio
Created by Fuller Studio, this series guides participants through the season of Lent through film viewing, reflection, and prayer. 
Liturgical Mediation video by Fuller Studio
"Hunger and Healing" is a meditative video filmed by Fuller Studio that evokes the expectant lament of Lent through arid landscapes, with scripture drawn from Isaiah 58.
Lent Project by Biola Center for Christianity, Culture, and the Arts
A 53-day aesthetically guided meditation on Christ's life, death, and resurrection. 
"Open and Unafraid: A Set of Psalm Prayer Cards" by the Rev. W. David O Taylor and Phaedra Taylor
These cards were created to guide individuals, groups, families, and communities through the psalms through prayer. They serve as a great companion in the season of Lent.
Banner image by Aaron Burden on Unsplash.